Showbiz personalities come and go.
Some are fortunate enough to steal the spotlight and stay in the industry, while others only bask in the limelight for a time before slowly fading away.
Then there are the stars who dominate the scene enough to leave a mark on both the viewers and the industry. They may not have lots of accolades or awards, but they can be proud of their performances in films that were considered taboo in the eyes of conservative Filipinos.
These are the stars of the sexy films aka bomba movies. Film historians classify these projects based on the period when they were released:
1) Bomba films (1970 - September 1972)
2) Bold film/Wet look stage (1974 - 1976)
3) Bold film/Daring stage (1976 - 1982)
4) Pene or penetration films (1983 - 1986)
5) ST or sex trip (1986 - 1992)
6) TF or titillating films (1992 onwards)
In celebration of their contribution to 100 years of Philippine cinema, PEP.ph (Philippine Entertainment Portal) takes you on a trip down memory lane to revisit the original—or the "OG," as today's millennials like to say—sexy stars of the '90s to the early 2000s.
Also Read: PEP YEARENDER 2022: 12 Sexiest Celebrity Bikini Moments of 2022
Priscilla Almeda
Sexy films: Sabik Sa Halik (1995), Sariwa (1996), Tukso Layuan Mo Ako 2 (1996), Sutla (1999), and Syota ng Bayan (2001).
Before becoming known as a sexy actress, she was known as a teenage star named Abby Viduya. In 1992, she was introduced as the love interest of Jomari Yllana, Mark Anthony Fernandez, and Eric Fructuoso in Gwapings: The First Adventure.
Years later, she reinvented herself as the bold star and did a string of daring films such as Sutla where she did frontal nudity.
She used to live in Alberta, Canada with her family. She's now a mom to three beautiful girls. Before staying in Canada for good, Priscilla worked as a waitress in a restaurant called Pon-Yo in Japan.
Just recently, Priscilla expressed her wish of making a showbiz comeback. According to a PEP Troika report, Priscilla wishes to portray a kontrabida role similar to Dimples Romana's role in Kadenang Ginto.

Also Read: Jomari Yllana says relationship with Priscilla Almeda will be his last

Aleck Bovick
Sexy films: Tampisaw (2002), Masarap Na Pugad (2002), and Naglalayag (2004).
Aleck Bovick went on showbiz hiatus in 2007 after giving birth to her son with actor-producer Carlo Maceda. But after a while, Aleck went back to showbiz and guest-starred in a few teleseryes such as Be Careful With My Heart (2012), Nasaan Ka Nang Kailangan Kita (2015), and FPJ's Ang Probinsyano (2016 to 2017). She is currently among the cast of Kadenang Ginto (2019).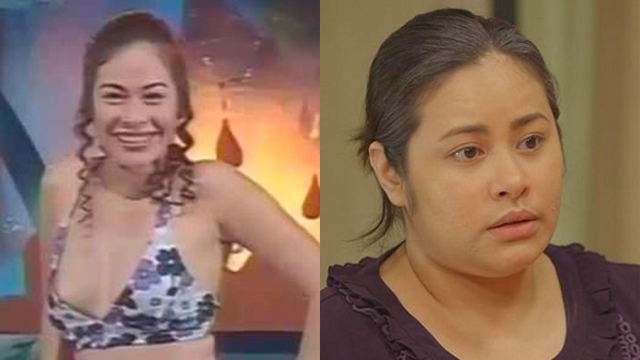 YNEZ VENERACION
Sexy films: Sa Paraiso ni Efren (1999) and Alindog ni Barbara (1999)
Ynez Veneracion remains active in showbiz, doing projects for ABS-CBN and GMA-7. Her last teleserye appearance was in the 2016 series The Greatest Love. She was also part of Sylvia Sanchez's movie, Jesusa, shown early this 2019.
In October 2019, Ynez joined the celebrity champions edition of It's Showtime's "Tawag ng Tanghalan" segment.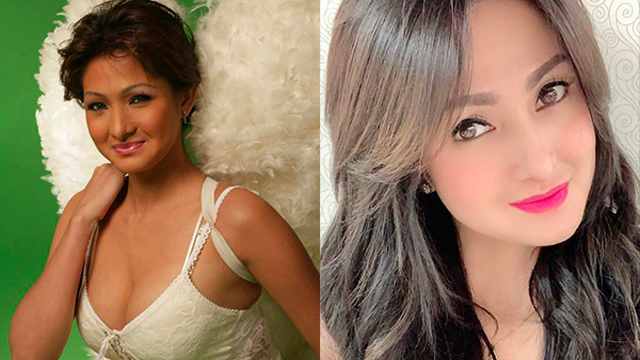 Belinda Bright
Sexy films: Ssshhh… She Walks By Night (2003) and Ang Kapitbahay (2003).
Belinda Bright is no longer active in both showbiz and social media. There was a rumor that she worked as a flight attendant for Qatar Airways, but was asked to leave when the airline found out she was a sexy actress prior to being a flight attendant. This rumor has yet to be proven.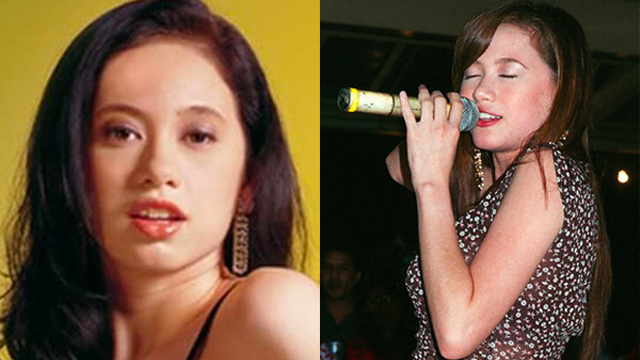 Joyce Jimenez
Sexy films: Scorpio Nights 2 (1999), Warat (1999), Narinig Mo Ba Ang Latest? (2001), and Ano Bang Meron Ka? (2001).
Joyce Jimenez, dubbed as the "Pantasya ng Bayan," is now living happily in California, U.S.A., with her Fil-Am husband Paul Ely Egbalic and their three children: daughters Jorja Ely and Jaysen Elise, and son Julian Elysson.
Aside from being a full-time mommy blogger, Joyce is also a fitness enthusiast.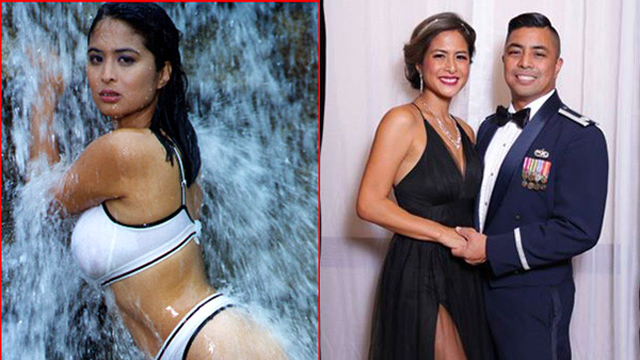 Also Read: Joyce Jimenez heats up Instagram with teasing bikini photos
Klaudia Koronel
Sexy films: Pisil (1998), Anakan Mo Ako (1999), Toro (2001), and Tuhog (2001)
Klaudia Koronel, or Milfe Dacula in real life, now lives in Los Angeles, California, and works as a nursing assistant in a hospital. She is divorced from her Chinese-American businessman husband. Based on her Facebook account, Klaudia is busy with international activities of Iglesia Ni Kristo.
Natasha Ledesma
Sexy films: Kaliwa't Kanan, Sakit Ng Katawan (1997), and S.E.L.D.A. (2002).
After her sexy stints in showbiz, Natasha Ledesma took a break, then returned to the entertainment industry ready for serious roles. Recently, she starred in the 2017 film Durugin Ang Droga. She is now a host in public service channel UNTV.
Aya Medel
Sexy films: Totoy Mola (1997), Sisa (1999), Akin Ka Lamang (1997), Laruang Buhay (1998), and Gatilyo (1999).
"Papaya Queen" Aya Medel decided to pursue her studies alongside her booming acting career. She finished International Cuisine/Baking and Pastry at the Center for Asian Culinary Studies, and is now a proud chef and owner of three restaurants, including Ishiaya's Garden Bistro at Tabaco, Albay in Bicol.
Aya was also included in the Department of Tourism's "Kain Na!" campaign. She represented Region 5, and had cooking demonstrations during the three-day event last September 27 to 29.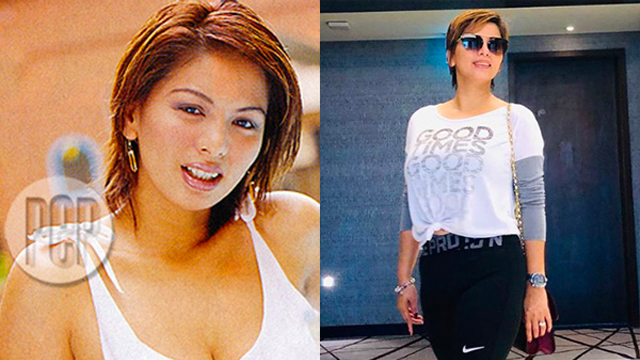 Katrina Paula
Sexy films: Mapupulang Rosas (2002), Nag-aapoy Na Langit (2001), and Venus: Diosa Ng Kagandahan (2001).
After her showbiz stint, Katrina Paula went to Japan to work as an entertainer, then started her own business selling bags and jewelry. In 2017, she represented the country in the Mrs. Queen of VOAA (Voice Of An Angel) Universe pageant in Japan, where she bagged the third runner-up title.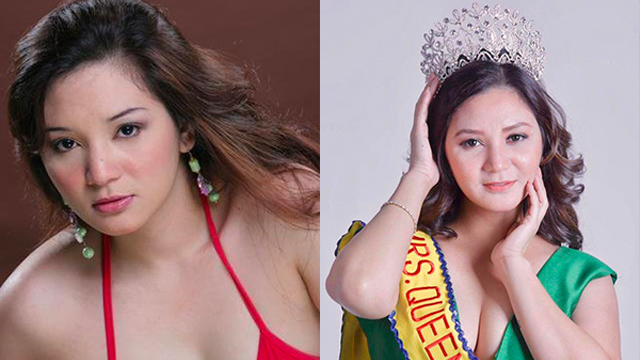 Rosanna Roces
Sexy films: Patikim Ng Pinya (1996), Ligaya Ang Itawag Mo Sa Akin (1997), Ang Babae Sa Bintana (1998), Curacha Ang Babaeng Walang Pahinga (1998), and La Vida Rosa (2001).
Probably the most controversial in this PEP.ph list, Osang has been a newsmaker since her heydays until today. She is currently active in movies (she was part of 2019 blockbuster film The Panti Sisters) and TV shows. Osang is currently part of the ABS-CBN early prime-time series Pamilya Ko.
Katya Santos
Sexy films: Keka (2003), Sex Drive (2003), and Boso (2005).
Before becoming a Viva Hot Babe, Katya Santos was the main kontrabida in the afternoon teen drama Anna Karenina. At present, Katya is still with VIVA Entertainment, and has hosting and acting projects from time to time. Recently, she went to Croatia with Liza Soberano and Enrique Gil to shoot for the upcoming Kapamilya teleserye, Make It With You.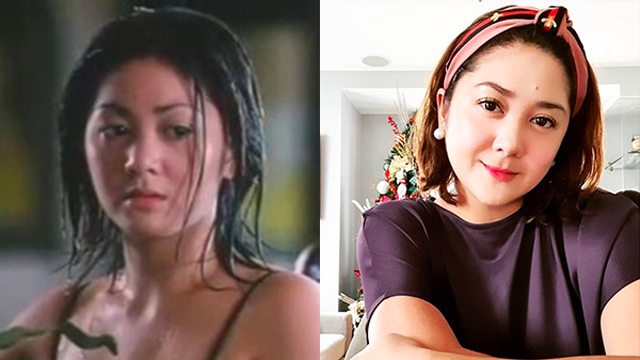 Maui Taylor
Sexy films: Gamitan (2002), Sex Drive (2003), Ang Huling Birhen Sa Lupa (2003), and Torotot (2008).
Like Katya, Maui was a teen star before becoming a VIVA Hot Babe. She used to be part of T.G.I.S. and Anna Karenina.
Currently, Maui is busy being a vlogger. She also does showbiz gigs such as guest-hosting ABS-CBN's Umagang Kay Ganda. She is expected to star in a sexy film in the future.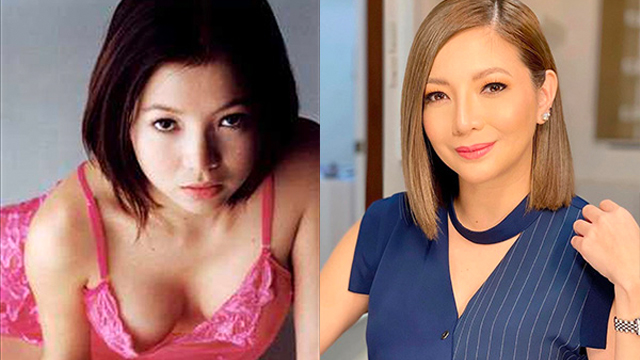 Also Read: Maui Taylor, meron ding unpleasant experience with young actress

Criselda Volks
Sexy films: Init Ng Dugo (1998), Kasangga Kahit Kailan (1998), and Alyas Boy Tigas: Ang Probinsyanong Wais (1998).
Criselda Volks has been living in the U.S. since 2011. In 2017, she and her partner got married in a simple ceremony in Texas, U.S.A. She has a son named Raffa with former partner, actor Cris Villanueva.