Joyce Jimenez still knows how to captivate a crowd!
The former sexy actress was back in town to attend a close friend's birthday party.
This surprise celebration was held at the South Palm Resorts in Panglao, Bohol.
Tim Yap, who was one of the guests, indulged us with this photo.
He captioned, "Private Joyce (Jimenez): Welcome back to the islands!"
Netizens were left in awe, seeing that Joyce looked better than ever!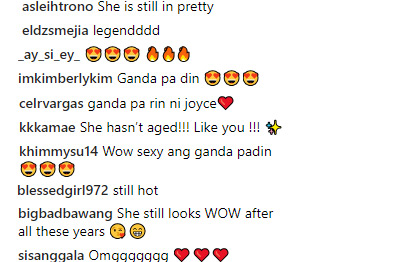 Joyce found success in the industry back in the '90s, earning the "Pantasya ng Bayan" moniker.
After more than a decade in showbiz, Joyce married Filipino-American Paul Ely Egbalic in 2008.
She later left her life as an actress here, and gave birth to her first child in 2009 in California, U.S.A.
Joyce is now a mother of 3.