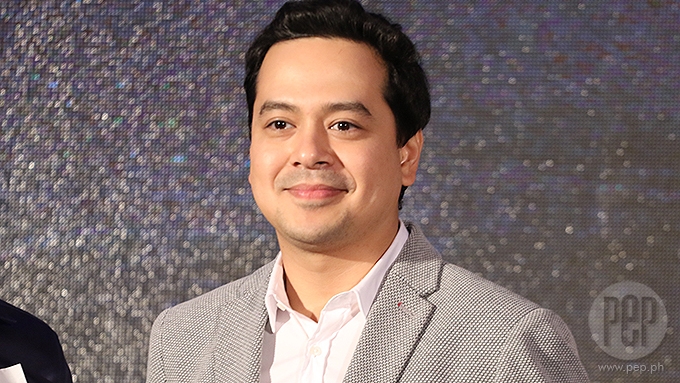 ---

John Lloyd Cruz will personally receive the Star Asia award at the 15th New York Asian Film Festival (NYAFF). 

The ABS-CBN actor is the first Filipino and first Southeast Asian to receive such an honor in the United States.

John Lloyd is one of three recipients of the prestigious award along with Hong Kong actress and Cantopop singer Miriam Yeung and South Korean actor Lee Byung-Hun.
The 2016 edition of the NYAFF will run from June 22 to July 9 at the Film Society of Lincoln Center and SVA Theatre in New York City.
Aside from John Lloyd, 15-year-old Filipina actress Therese "Teri" Malvar will also be honored at the film fest.

Therese will personally receive her Screen International Rising Star Asia award along with Japanese actor Go Ayano and Chinese actress Jelly Lin. 


Read: Therese 'Teri' Malvar to be honored at 15th New York Asian Film Festival

Three of the seven Southeast Asian feature films in this year's NYAFF came from the Philippines.

These are Erik Matti's Honor Thy Father, Ralston Jover's Hamog (Haze), and Mario Cornejo's Apocalypse Child.

Other Filipino actors who confirmed their attendance to the film festival are cast members of Apocalypse Child including Annicka Dolonius, Sid Lucero, and Gwen Zamora.
In an article published by
Film Society
, NYAFF Executive Director Samuel Jamier expressed his excitement over the selections particularly from China and Southeast Asia.
He explained, "We set out this year to champion a much broader range of Asian cinema. For example, we are particularly excited by a new breed of noir film, rooted in social issues, that is emerging in both China and Southeast Asia. With these and other selections in the lineup, we want to show that Asian films are still exploring new directions for world cinema."
A total of 51 feature films film will screened at this year's festival. Samuel narrated, "To celebrate our 15th edition, we made the difficult and deliberate decision to have a lean selection of approximately 50 features. Bigger isn't better; better is better. While maintaining a focus on quality, we're putting our energies into promoting each film, so that they have a life after the festival. We have a larger lineup of exciting guests booked, including Asian stars who are joining us for our anniversary celebration."


ADVERTISEMENT - CONTINUE READING BELOW
CHINA (4):
The Bodyguard (dir. Yue Song, 2016)
Mr. Six (dir. Guan Hu, 2015)
Saving Mr. Wu (dir. Ding Sheng, 2015)
What's in the Darkness (dir. Wang Yichun, 2016)
HONG KONG PANORAMA (9)
The Bodyguard (dir. Sammo Hung, 2016)
Keeper of Darkness (dir. Nick Cheung, 2015)
Lazy Hazy Crazy (dir. Luk Yee-sum, 2015)
Love in the Buff (dir. Pang Ho-cheung, 2012)
The Mermaid (dir. Stephen Chow, 2016)
The Mobfathers (dir. Herman Yau, 2016) w/short Killer and Undercover (dir. Lau Ho-Leung, 2016)
She Remembers, He Forgets (dir. Adam Wong, 2015)
Triviá¹£a (dirs. Frank Hui, Jevons Au & Vicky Wong, 2016)
Weeds on Fire (dir. Chan Chi-fat, 2016)
JAPAN (13):
All About Lily Chou-Chou (dir. Iwai Shunji, 2001)
A Bride for Rip Van Winkle (dir. Iwai Shunji, 2016)
Creepy (dir. Kiyoshi Kurosawa, 2016)
Hentai Kamen 2: The Abnormal Crisis (dir. Yuichi Fukuda, 2016)
Kiyamachi Daruma (dir. Hideo Sakaki, 2015)
Miss Hokusai (dir. Keiichi Hara, 2015)
Swallowtail Butterfly (dir. Iwai Shunji, 1996)
Tekkonkinkreet (dir. Michael Arias, 2006)
Tetsuo: The Iron Man (dir. Shinya Tsukamoto, 1989)
Twisted Justice (dir. Kazuya Shiraishi, 2016)
What a Wonderful Family! (Yoji Yamada, 2016)
Additional two movies will be added on the line-up soon
SOUTH KOREA (11):
Alone (dir. Park Hong-min, 2015)
The Bacchus Lady (dir. E J-yong, 2016)
The Boys Who Cried Wolf (dir. Kim Jin-hwang, 2015)
Dongju: The Portrait of a Poet (dir. Lee Joon-ik, 2016)
Fourth Place (dir. Jung Ji-woo, 2015)
Inside Men (dir. Woo Min-ho, 2015)
The Priests (dir. Jang Jae-hyun, 2015)
Seoul Station (dir. Yeon Sang-ho, 2015)
The Sound of a Flower (dir. Lee Jong-pil, 2015)
The Throne (dir. Lee Joon-ik, 2015)
A Violent Prosecutor (dir. Lee Il-hyeong, 2016)
SOUTHEAST ASIA (7):
Apocalypse Child (dir. Mario Cornejo, 2015)
Grace (dirs. Ornusa Donsawai & Pun Homchuen, 2016)
Hamog (Haze) (dir. Ralston Jover, 2015)
Heart Attack (dir. Nawapol Thamrongrattanarit, 2015)
Honor Thy Father (dir. Erik Matti, 2015)
Jagat (Brutal) (dir. Shanjhey Kumar Perumal, 2015)
Yellow Flowers on the Green Grass (dir. Victor Vu, 2015)
TAIWAN (5):
The Laundryman (dir. Lee Chung, 2015)
Maverick (dir. Cheng Wen-tang, 2015)
The Tag-Along (dir. Cheng Wei-hao, 2015)
The Tenants Downstairs (dir. Adam Tsuei, 2016)
Zinnia Flower (dir. Tom Lin, 2015)
SPECIAL SCREENING from Hong Kong (1):
10 Years (dirs. Kwok Zune, Chow Kwun-wai, Jevons Au, Ng Ka-leung & Wong Fei-pang, 2015)*