2018 has been an amazing year for Philippine cinema. Good films are not confined within film festivals anymore. In fact, some of this year's creme of the crop were made completely independent of any festival grant.
Conversely, the box office is no longer dominated by the big studios.
Star Cinema still reigned supreme with The Hows of Us raking in over PHP600 million.
However, independent outfits like Black Sheep and Spring Films made a lot of money with Exes Baggage and Meet Me in St. Gallen, respectively.
This could be brought about by the continuous growth of micro-cinemas like Cinema '76 Film Society, Black Maria Cinema, Cinema Centenario, Cinematheque Center Manila, Alliance Francaise de Manille, and others.

The aforementioned indie crowdpleasers receive extended runs in these alternative venues up to months after their first commercial screening.

Video streaming platforms have also given these films an opportunity to be seen by those who do not have access to film festivals and micro-cinemas.
It is encouraging to see a lot of Filipino films, including indies, in the catalog of Netflix, iFlix, HOOQ, and Amazon Prime Video. BuyBust was even acquired by Netflix and premiered on the streaming giant just a couple of months after its commercial release.
The local streaming platforms don't want to be outdone. iWant, formerly iWantTV, relaunched last month with a slew of original content that includes the viral hit Glorious.
To mark the end of this productive year, we list 12 standout films of 2018.
These are 12 Pinoy movies that you shouldn't have missed in 2018. They will move you, entertain you, and challenge you. We hope that with these recommendations, you will seek out these films in your favorite micro-cinema or streaming platform.
This list does not yet include entries from the 2018 Metro Manila Film Festival.

12) Liway
Cast: Glaiza de Castro, Dominic Roco, Kenken Nuyad, Soliman Cruz
Director: Kip Oebanda
Liway is a deeply personal account of a family living inside a military camp turned makeshift prison during the Martial Law era. The story is told through the eyes of Dakip (Kenken Nuyad), a pre-pubescent boy who has never set foot outside the camp.
He lives with his imprisoned parents, Day (Glaiza de Castro) and Ric (Dominic Roco). It shows the harsh realities of raising a child in this environment. Soon, Day and Ric must make a difficult decision for the future of Dakip.
The film takes a while to find its rhythm. The first half fumbling through slice-of-life dramedy and a myth told through beautiful shadow puppetry. The second half has a lot more dramatic momentum as the real story of how the family ended up in Camp Delgado is brought to the fore.
This story arc comes full circle with the powerful revelation at the very end of the film. The entire theatre was cheering, applauding, and crying all at the same time.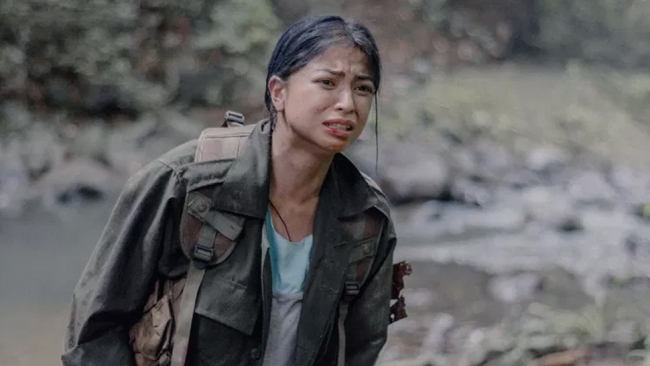 11) Hintayan ng Langit
Cast: Eddie Garcia, Gina Pareño
Director: Dan Villegas
Manolo (Eddie Garcia) and Lisang (Gina Pareño) meet in purgatory—reimagined as a vintage hotel, a temporary resting place, for those who are still waiting for their sentence.
In the afterlife, they relive their past with their TOTGA (The One That Got Away) and seek closure before they depart to heaven.
Based on a one-act play by spoken word artist Juan Miguel Severo, Hintayan ng Langit is a charming examination of what if's and regrets. It starts off a little awkward, but Gina Pareño sells the emotions of her character.
Prepare your hankies for the third act. This film is a real tearjerker.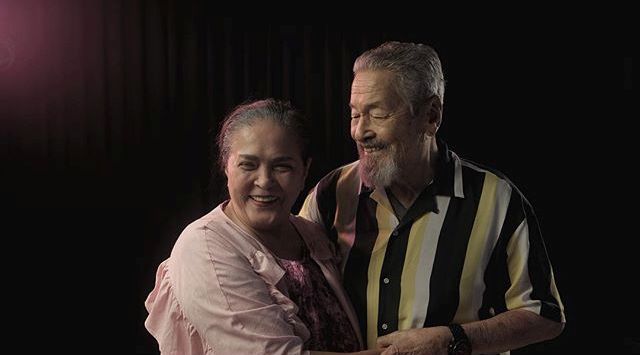 10) Never Not Love You
Cast: James Reid, Nadine Lustre
Director: Antoinette Jadaone
It's not often that we get a realistic portrayal of young love. Never Not Love You is about two young lovers who got carried away by their emotions, rushed into a relationship, made reckless decisions affecting their careers and families, and doubted if everything was worth it.
This spirit of young love is filtered through mundane everyday moments like petty fights, meaningless "I love you's," and occasional FaceTime calls that those in long-distance relationships could definitely relate to.
But what's really poignant about this film is its pragmatic view on growing up—on how even the most passionate love cannot make up for ambition and personal worth. We are living for that vague ending.
It reminds us so much of the ending of the Hollywood film Like Crazy starring Felicity Jones, Anton Yelchin, and Jennifer Lawrence. It is heartbreaking and hopeful at the same time.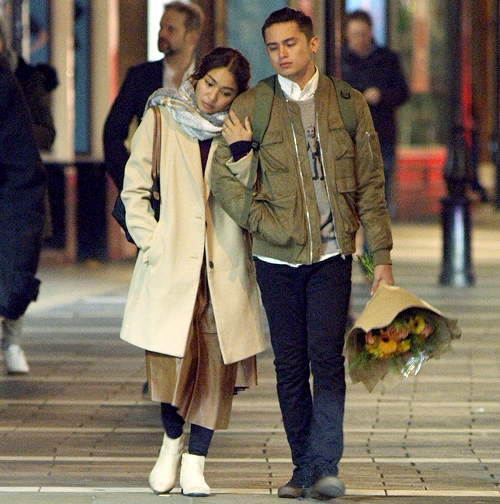 9) Oda sa Wala
Cast: Marietta Subong (aka Pokwang), Joonee Gamboa, Anthony Falcon
Director: Dwein Baltazar
Sonya (Pokwang) is an old maid struggling to run their embalming business. She is in so much debt that the lender is threatening to foreclose their family home.
Sonya lives a cloistered and somewhat miserable life. She feels lonely despite not being alone. She lives with her father, who is indifferent to her. She seeks the attention of her crush, a taho vendor, who doesn't give her the time of day. She only talks to her customers, albeit in a very transactional and impersonal manner.
Oda sa Wala excels in its quiet moments. It patiently observes Sonya's daily routine. The macabre slowly seeps into her mundane life with the arrival of an unidentified corpse, who becomes her companion. The film is dripping with absurdity, but it manages to stay personal and relatable.
It paints a portrait of a woman feeling invisible—not being seen, heard, or noticed. At the center of the film is Marietta Subong, more commonly known as Pokwang, who shows her character's journey from reclusive to hopeful to slowly becoming unhinged.
She plunges head first into a pool of madness caused by her own doing.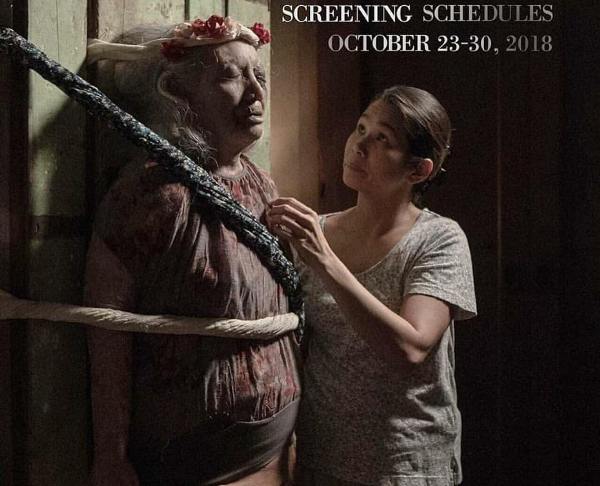 8) Tanabata's Wife
Cast: Miyuki Kamimura, Maribeth Fanglayan, Kurt "Ayeo-eo" Alalag
Director: Lito Casaje, Charlson Ong, and Choy Pangilinan
Based on a short story by Sinai Hamada, Tanabata's Wife is about a lonely Japanese man who hired a young Bontoc tribeswoman to help him out with his farm. Divided into three acts, the film shows how the relationship of Tanabata and Fas-ang developed and eventually devolved.
It's a simple story of romance, culture clash, and ambition. What elevated the film is its aesthetics, which is inspired by classic Japanese films. The directors paid tribute to Japanese masters like Yasujiro Ozu and Akira Kurosawa.
Every scene is shot like an exquisite painting, capturing the beauty of its La Trinidad setting and evoking the subtle emotions of the characters.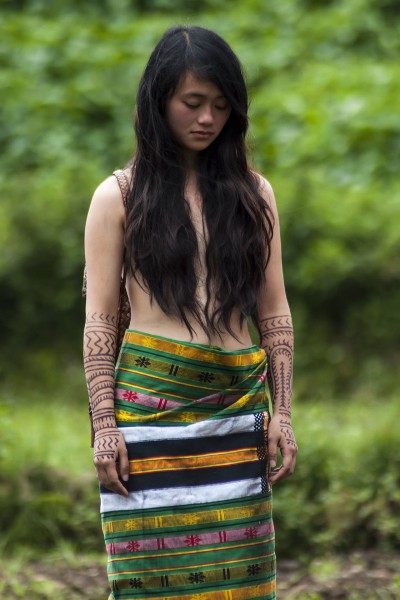 7) Goyo: Ang Batang Heneral
Cast: Paulo Avelino, Mon Confiado, Epy Quizon
Director: Jerrold Tarog
Goyo is a deconstruction of a hero. Instead of portraying General Gregorio del Pilar (Paulo Avelino) as the perfect noble hero, the film opts to show what he really is, warts and all. Not that he's a bad person or has selfish motives like Emilio Aguinaldo, but he's definitely not the textbook hero that we know about.
Some may criticize Goyo as a womanizer, an incompetent general, and a lapdog of Emilio Aguinaldo (Mon Confiado).
He also carries battle scars. Through surrealistic images, Goyo is shown experiencing some sort of post traumatic stress disorder (PTSD) when his life was put at risk in the last encounter with the Americans.
Even in what is considered as his finest moment, the Battle of Tirad Pass, he didn't emerge victorious.
Goyo is a representation of a young, vulnerable nation. It highlights our unpreparedness for war. The film delivers this message with expert direction, rousing score, and cinematography to die for.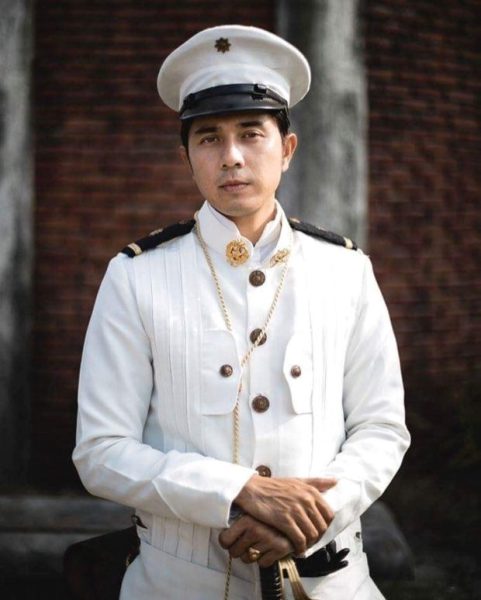 6) Gusto Kita With All My Hypothalamus
Cast: Iana Bernardez, Nicco Manalo, Anthony Falcon, Dylan Ray Talon, Soliman Cruz
Director: Dwein Baltazar
Four lonely men long for a mysterious girl named Aileen.
It's really no use delving into the plot of Gusto Kita With All My Hypothalamus. Its slice-of-life vignettes are best experienced firsthand. It explores different points-of-view of falling in love and its many iterations: admiration, infatuation, obsession, and yearning.
The fact that these men fall in love with the same person is not the point. Aileen is a moldable figure to reflect one's desires and needs. Aren't we all like that when we're blindly in love? We don't always see someone for who they really are, but for who we want them to become.
It's an interesting conceptual piece that's accessible and easy to follow.
Gusto Kita With All My Hypothalamus is also a love letter to modern-day Manila. It casts a romantic light on the dank and gritty streets of Avenida, both thematically and visually.
Also noteworthy to mention is how great this ensemble cast is, especially the love-struck Nicco Manalo and the captivating Iana Bernardez. Iana oozes with the same appeal as her mother, actress Angel Aquino. Iana's portrayal of Aileen can lead these lonely men to give her discounts and drive them to steal for her.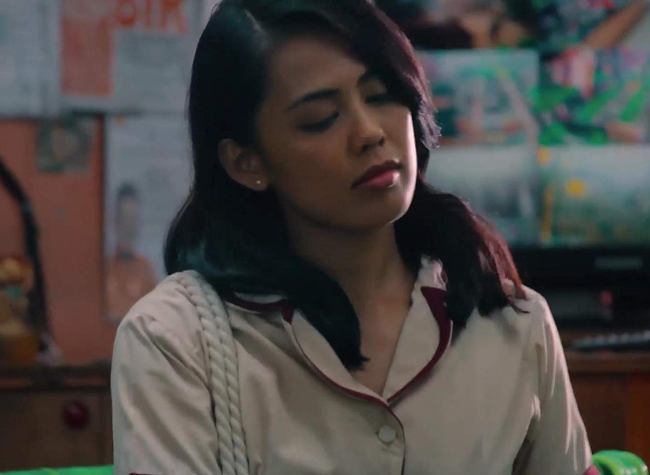 5) Signal Rock
Cast: Christian Bables, Elora Espano
Director: Chito Roño
Like a blood brother to the movie Badil, Signal Rock is another Chito Roño film that weaves an interconnected story of provincial life.
Intoy (Christian Bables) lives in a remote island, so remote that the only place where there is cellular network is on top of the picturesque Signal Rock.
Like clockwork, he receives a call from his sister every day. Like many women in their island, her sister is living the "dream"—married to a rich foreigner and is now living overseas.
This illusion of perfection is shattered by heartbreaking news.
Signal Rock works on so many levels. It's part thriller and part family drama. The most thrilling aspect is how Intoy individually enlists the help of his neighbors to execute his plan.
It took a village to get his sister out of a very difficult situation. It shows the power of community juxtaposed with the harsh reality of people going in a strange land devoid of this kind of support.
The film portrays the Filipino diaspora with both a critiquing and empathetic eye.
Signal Rock vied for an Oscar as the official entry of the Philippines to the Best Foreign Language Film category of the 91st Academy Awards. However, it was not included in the shortlist of nominees.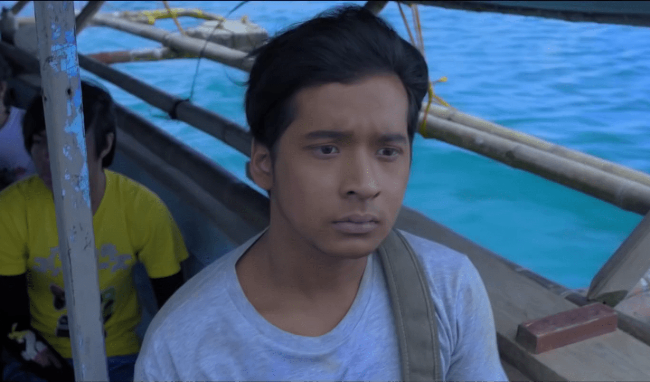 4) Paglisan
Cast: Ian Veneracion, Eula Valdes, Khalil Ramos, Junjun Quintana
Director: Carl Joseph Papa
In this animated film, the relationship of a middle-aged couple is put to the test when the husband is diagnosed with Alzheimer's disease. This deeply personal story is told through patchy animation and heartfelt songs.
The animation is as patchy as the memory of the husband (voiced by Ian Veneracion). Paglisan has so much feels and so much emotions. It shows the couple going through the highs and lows of a long-term relationship: devotion to each other, creeping resentment, regret, and unbreakable companionship.
Like the director's last film, Manang Biring, Paglisan is filled with memorable moments—the DoReMi dinner scene, the very natural FaceTime conversation between the parents and their son, Oreng's breakdown scene, and the lovely musical number when the aspect ratio turns to wide screen.
It's an ode to a love that never fades despite fading memories.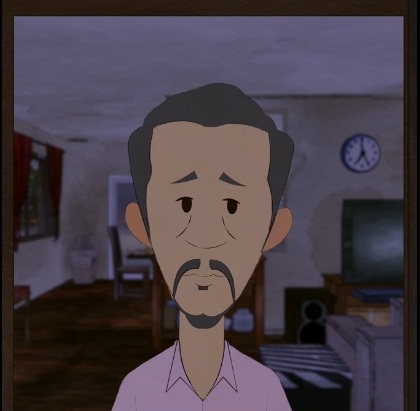 3) Kung Paano Hinihintay ang Dapithapon
Cast: Dante Rivero, Menggie Cobarrubias, Perla Bautista
Director: Carlo Enciso Catu
The film centers on an elderly couple, Celso and Teresa. They are celebrating their 27th anniversary as live-in partners until an old flame reconnects with Teresa. It's not just any former lover, but he is Teresa's legally married husband and he is dying.
Instead of turning into a love triangle melodrama, the story intelligently focuses on how this trio can act civil and show concern toward each other. They are seniors, after all. It's a gentle and sensitive portrayal of love and forgiveness in the twilight years.
There are no shouting matches to rehash what went wrong in the past. Kung Paano Hinihintay ang Dapithapon basks in naturalistic dialogue and silence.
The most poignant scene is the one between the father and the abandoned son, where nothing much is said but there is deeper meaning in the silence that pervaded the air.
A happy ending is not an assurance, even in the time of death, as the characters face the consequences of their actions.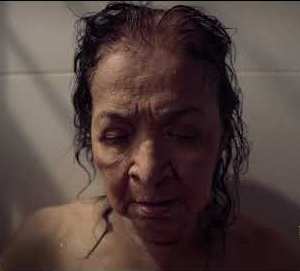 2) Meet Me in St. Gallen
Cast: Carlo Aquino, Bela Padilla
Director: Irene Villamor
Sid & Aya may have been a box-office darling, but Meet Me in St. Gallen is the more unforgettable love story from Villamor.
Meet Me in St. Gallen is composed of three episodes spread across six years where the central couple, Celeste and Jesse, meet by fate and try to seal the deal.
Their chance encounter started in a cafe where they share thoughts on destiny and their frustrations on their respective careers.
Jesse (Carlo Aquino) is an aspiring rockstar with parents who disapprove of his love for music while Celeste (Bela Padilla) is a graphic artist who just quit her job because of, well, "creative differences."
Through lively conversations and an undeniably electric connection, they ended the serendipitous night with a kiss. However, it didn't go any further than that.
For two more instances, they meet—always over coffee, always wanting to take things further, but the timing does not seem to be on their side.
This culminates in the picturesque St. Gallen in Switzerland.
We held our breath (and our tears) as we anticipated if they will finally make the jump.
Meet Me in St. Gallen is hopelessly romantic, but also painfully grounded in reality. It will make your heart flutter, then break it into pieces.
With its three-part structure, we see how the characters mature over time.
Bela Padilla and Carlo Aquino sell the love story with gusto. Their chemistry is palpable and their growth is well realized. It's an absolute gem of a movie filled with blissful, but unfortunately, fleeting moments.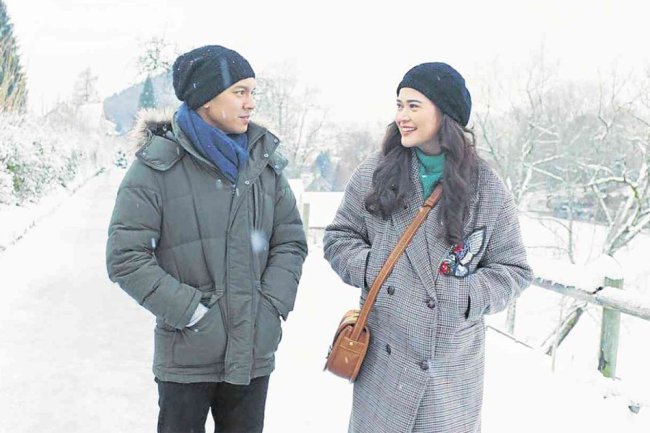 1) BuyBust
Cast: Anne Curtis, Brandon Vera, Arjo Atayde, Victor Neri
Director: Erik Matti
In this action film, an elite group of Philippine Drug Enforcement Agency (PDEA) operatives launches a buy bust operation to capture an elusive drug lord.
However, the operation quickly goes south and the anti-narcotics team is trapped in the neon-lit, labyrinthine slums fighting with the drug lord's henchmen. Even the angry locals turn against them.
It becomes a violent, dizzying, and bloody cat-and-mouse game as the hunters become the hunted.
BuyBust is Direk Erik's most technically accomplished work yet. It shows a master working at his peak. It is visceral, preposterous, and adrenaline-pumping from start to finish.
Direk Erik orchestrates Tarantino-esque level of mayhem and bloodbath.
The action centerpiece is, undoubtedly, the uninterrupted three-minute tracking shot where Nina Manigan (played by Anne Curtis) jumps from roof to roof fighting with the seemingly endless horde of hoodlums.
The film also dabbles with a little bit of camp and humor. The characters of Anne Curtis and mixed martial arts fighter Brandon Vera engage in an outlandish fight scene against housewives and gay men who are wielding improvised weapons like ladles and frying pans.
This genre film takes on a whole new meaning with the current drug war and the high-level corruption behind it. What is more appalling is the number of people caught in the crossfire: the regular Juans who are left for dead and declared as collateral damage.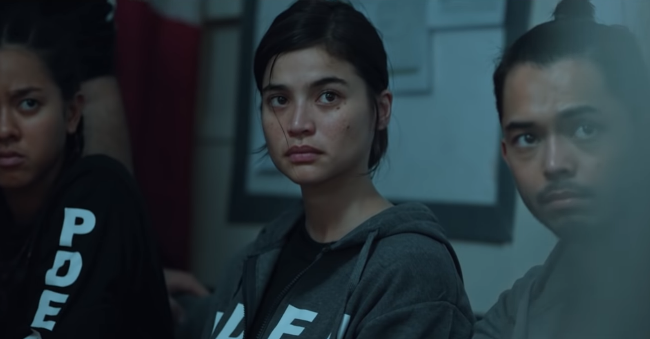 Ed's Note: The "PEP Review" section carries the views of individual reviewers, and does not necessarily reflect the views of the PEP editorial staff.