A lot of Filipinos get hooked on the foreign films and original series on Netflix.
But just in case you haven't noticed, Netflix has already added PINOY FILMS to satisfy your binge-watching nights!
Here are six Filipino films that you can stream on Netflix plus some trivia about the movies that you can add to your MY LIST:
1. All of You
All of You is a 2017 movie top-billed by Jennylyn Mercado and Derek Ramsay, and directed by Dan Villegas.
This entry to the 2017 Metro Manila Film Festival tackled the story of two strangers Gab (Jennylyn) and Gabby (Derek Ramsay), who met through a dating app. The two instantly developed a bond that later turned into a relationship. However, when they decided to live together, Gab and Gabby slowly discover each other's imperfections which made them question if they should really stick together as lovers.
TRIVIA ABOUT THE FILM: While All Of You served as a follow-up movie to Jennylyn and Derek's successful 2014 MMFF entry, English Only, Please, Derek wasn't the first choice for the role of Gabby.
It was Jericho Rosales who was supposed to be Jennylyn's partner, but he had to back out. He said that at that time, he wasn't ready yet to take projects after the death of his father in March 2017.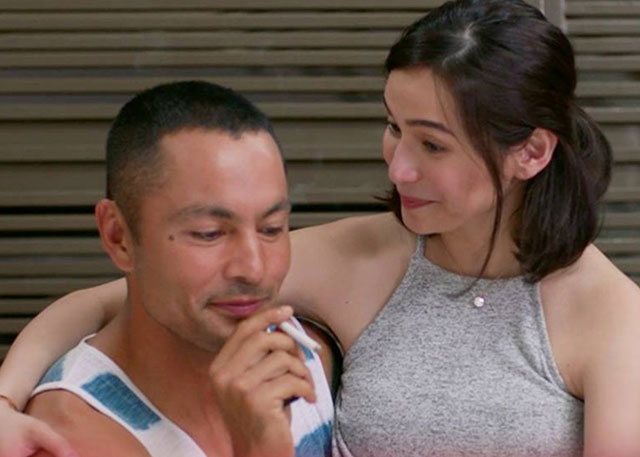 2. BuyBust
BuyBust is a 2018 action thriller starring Anne Curtis and directed by Erik Matti.
The film revolves around Nina (Anne), a rookie police officer of an anti-narcotic elite squad who is assigned to a buy bust operation in the slums of Tondo, Manila. During the operation, Nina discovers the ugly side of the Philippine drug war.
TRIVIA ABOUT THE FILM: Prior to BuyBust's Philippine premiere, it had its world premiere at the 17th edition of the New York Asian Film Festival in 2018.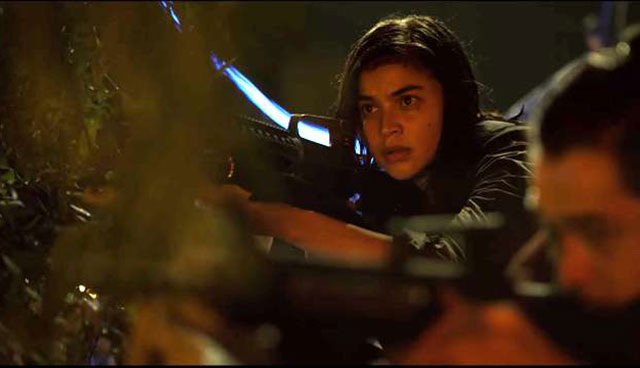 3. Heneral Luna
Heneral Luna is the 2015 biopic of General Antonio Luna who was portrayed by John Arcilla.
Directed by Jerrold Tarog, Heneral Luna dives into the life story of General Antonio Luna and his leadership to fight for Philippine Independence from the United States.
Tagged the highest grossing Filipino historical film, it earned a total of P256 million in the box office.
TRIVIA ABOUT THE FILM: John Lloyd Cruz was actually shortlisted to play Heneral Luna. According to Filipiknow.net, Tarog said that John Lloyd was the first choice "had they pursued a 'purely commercial path.'" But in the end, they decided to choose a different actor.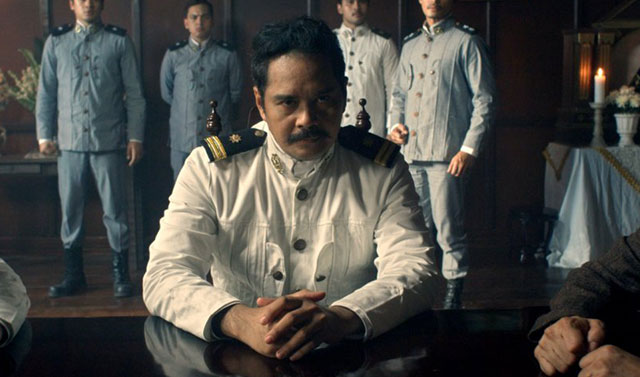 4. Goyo: Ang Batang Heneral
Goyo: Ang Batang Heneral is the 2018 sequel to Heneral Luna, depicting the life of General Gregorio del Pilar. Paulo Avelino portrayed the lead role.
Goyo the film shows Gregorio del Pilar's life and his rise to becoming one of the youngest generals in the Philippines, as well as depicting his reputation as a "babaero" or a ladies' man.
TRIVIA ABOUT THE FILM: Goyo's costume designer, Steve Salvador, based all the costumes on old period photos. The reason for this, he told Preview, was "to create the most historically correct looks."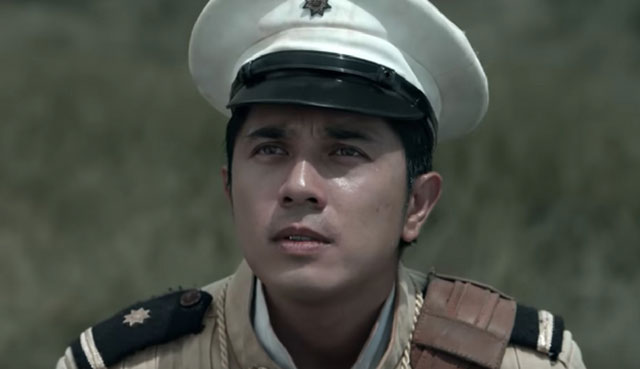 5. Kita Kita
Kita Kita is a 2017 romantic-comedy film starring Alessandra de Rossi and Empoy Marquez. It is dubbed as highest-grossing indie film in the Philippines, earning a total of P320 million in the box office.
The story of Kita Kita revolves around Lea (Alessandra), a Filipina tour guide living in Sapporo, Japan who develops stress-induced temporary blindness. A fellow Filipino, Tonyo (Empoy), starts befriending Lea, visiting her house, and cooks for her. The two eventually formed a bond with Tonyo serving as Lea's eyes.
TRIVIA ABOUT THE FILM: Kita Kita was supposed to be an entry to the 2016 Metro Manila Film Festival. However, its producer Spring Films (co-owned by Piolo Pascual) decided to pull it out after thinking that Kita Kita needed some re-editing.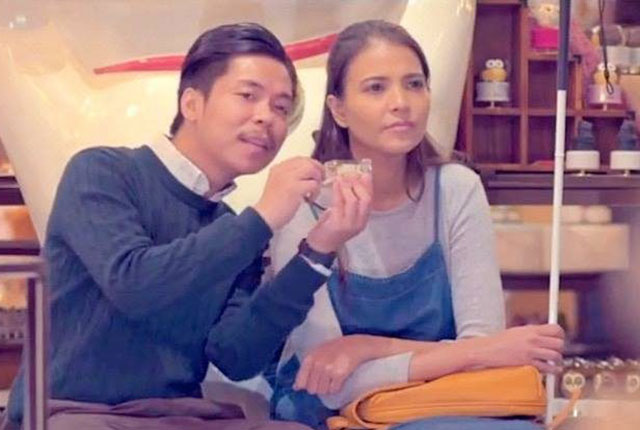 6. Birdshot
Birdshot is a 2016 independent film directed by Mikhail Red. It featured John Arcilla, Arnold Reyes, and actress Mary Joy Apostol.
Birdshot revolves around a sheltered farm girl named Maya (Mary Joy) who deliberately shoots a Philippine eagle, an endangered animal. This sets off a police investigation that would also expose violence and corruption.
Birdshot is the first Filipino film to be streamed on Netflix.
TRIVIA ABOUT THE FILM: Mary Joy Apostol won Best Actress in the ASEAN Film Awards for Birdshot. In 2018, Mary Joy crossed over television by being part of the ABS-CBN series, Precious Hearts Romances: Los Bastardos.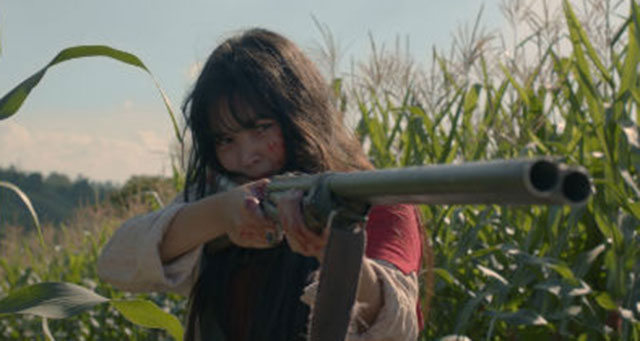 BONUS: Amo
Amo is a 12-part series directed by Brillante Mendoza, which tackles the Philippine drug war.
Top-billed by Derek Ramsay and Vince Rillion, it is the first Pinoy series to be streamed on Netflix.