Phenomenal South Korean girl group BlackPink rocked the Manila concert scene for the first time!
The four-piece girl group composed of (L-R) Jisoo, Jennie, Rosé, and Lisa held their In Your Area tour at the SM Mall of Asia Arena last Saturday, February 2, 2019. Their concert was made possible by MMI Live and Pulp Live World.
This is the first time the YG Entertainment girl group visited the Philippines since their debut in 2016.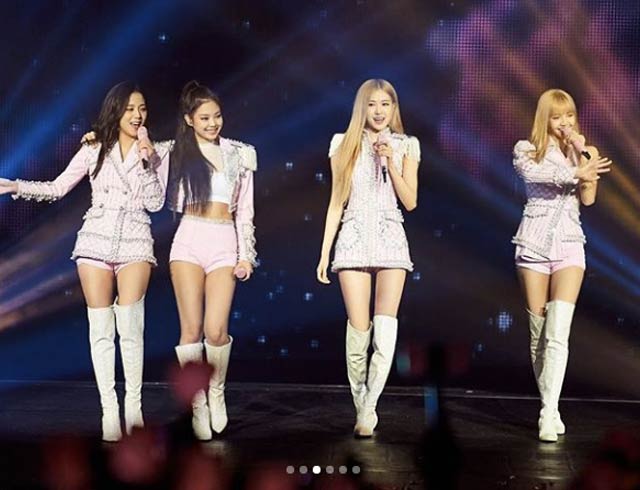 Thousands of BLINKs (their fanclub name) gathered to witness their first-ever concert in the country and filled the arena with "pink ocean" using their light sticks.
Several Pinoy celebrities were spotted at the VIP section of the crowd including Anne Curtis, Jasmine Curtis-Smith, Ryan Bang, Liza Soberano, Maymay Entrata, and Edward Barber, among many others.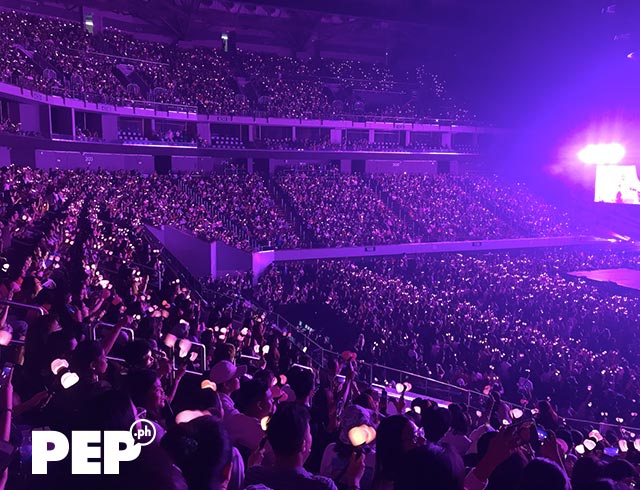 The K-pop quartet emerged on stage wearing matching pink outfits.
For their first song, the girls performed their latest chart-topping hit "Ddu-Du Ddu-du."
It was followed by their performance of the song "Forever Young."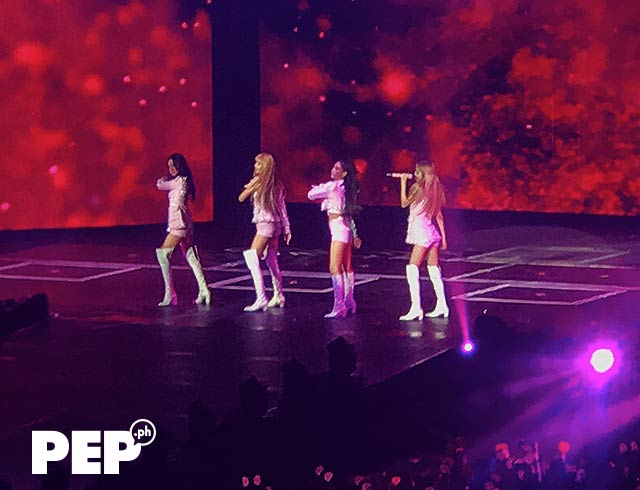 After their first few songs, the YG Entertainment girl group introduced themselves in Tagalog.
Loud cheered echoed in the arena when they heard the group say, "Kami ang BlackPink," "Ako po si Jisoo," "Ako po si Jennie," "Ako po si Rosé," and "Ako po si Lisa."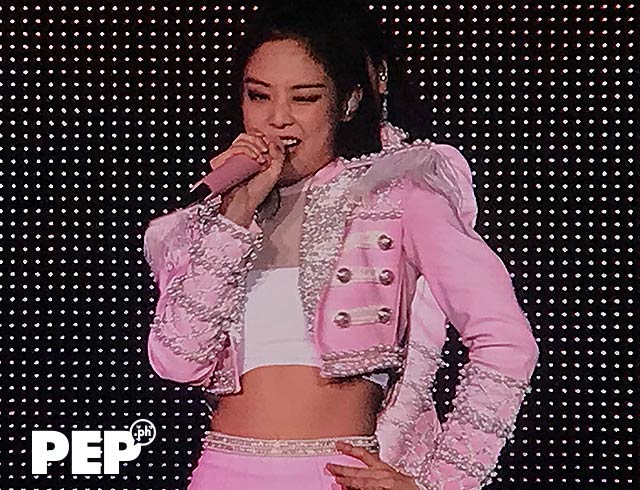 Jennie then told the crowd, "Welcome to the BlackPink world tour In Your Area, Manila!
"We're so, so excited to be here and have fun tonight! We missed you guys!"
For her part, Rosé told concertgoers, "We're so, so excited to perform here in Manila. I hope you guys are ready to have fun tonight... Let's have fun!"
Meanwhile, Lisa asked their fans, "Are my Filipino Blinks excited?"
She received loud screams in reply from fans confirming their excitement to see them perform.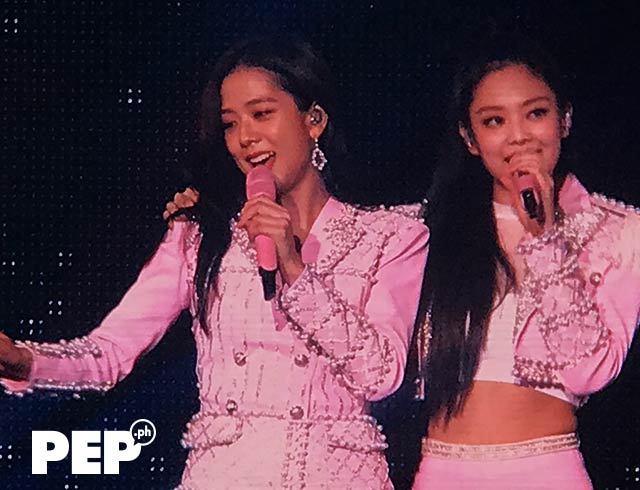 The show continued with their performances of "Stay" and "Whistle."
The members went back stage for a short break and costume change for the second part of the concert.
Jisoo then belted out Zedd and Foxes' song titled "Clarity" for her solo performance.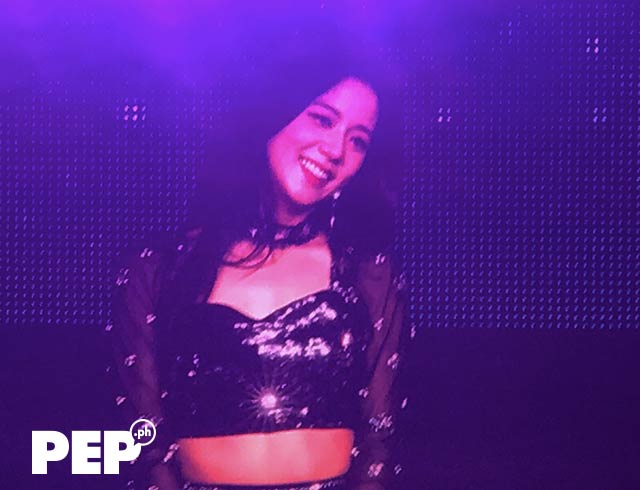 Meanwhile, Lisa set the stage on fire with her dance performance of Jason Derulo's song "Swalla" which featured Nicki Minaj and Ty Dolla $ign.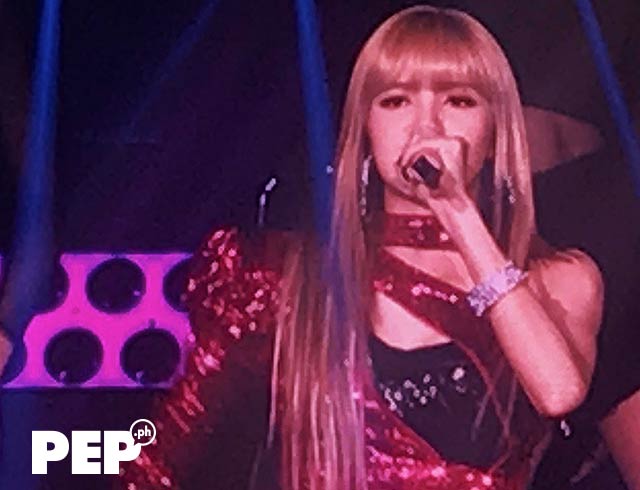 Rosé serenaded the crowd with her rendition of the The Beatles' "Let It Be."
Meanwhile, Jennie performed her single "Solo."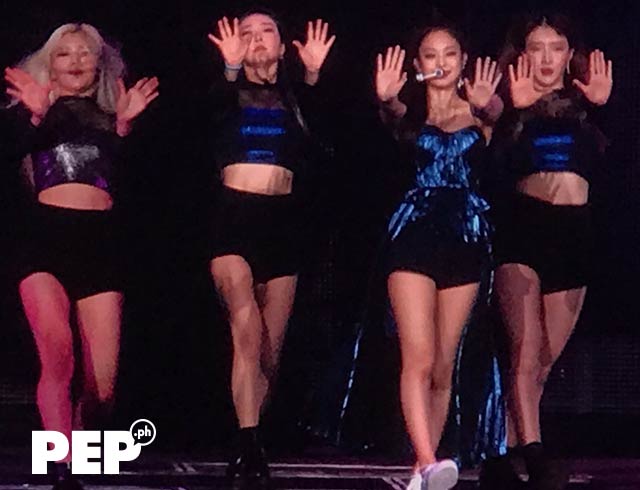 For the third part of the show, the South Korean girl group dressed up in sparkly outfits and performed the song "Kiss And Makeup," their collaboration single with English singer Dua Lipa.
It was followed by their cover of Wonder Girls' "So Hot."
The ladies stepped it up with their performance of the song "Playing With Fire" followed by "Really" and "See U Later."
During this segment of the concert, Jennie acknowledged the warm reception they received from Pinoy concertgoers and told them, "I can feel your energy, I'm loving it!"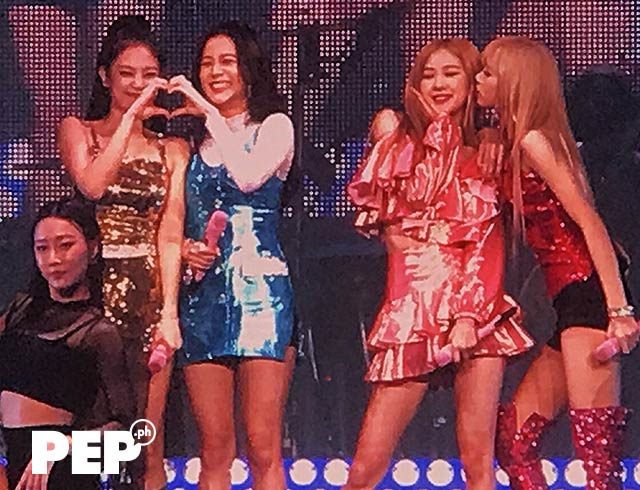 One fan made plushies or stuffed toys with their pre-debut baby photos printed on them, which caught Rosé's attention.
The 21-year-old singer thanked the fan for the creative gift.
For the last part of the concert, BlackPink did another dance performance to the tune of Stefflon Don's "16 Shots."
They then took the time to thank their Filipino fans.
Jisoo asked the crowd, "How is my Filipino accent? Good! Salamat!"
With the help of Jennie, Jisoo expressed how grateful she is to her Filipino fans and said, "Thank you so much for support our concert in Manila. I'm very happy, very grateful and I love you."
For her part, Lisa said, "You guys are amazing! Thank you so, so much! I love you! Salamat!"
The group then continued the concert with their songs "Boombayah" and "As If It's Your Last."
For their encore, the group performed another round of "Ddu-Du Ddu-du" and "Stay."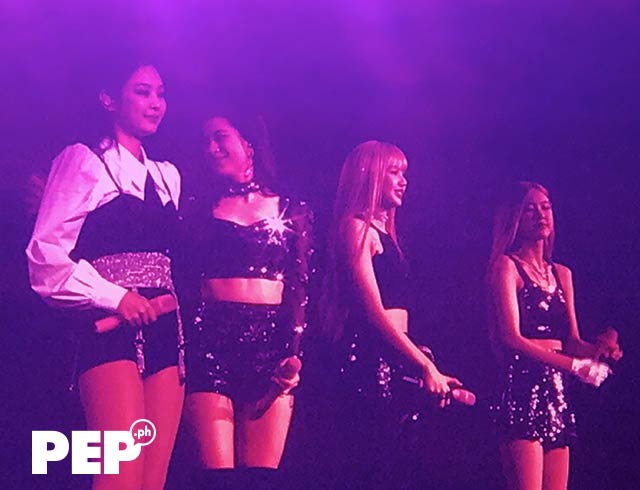 After the concert, the BlackPink members updated their Instagram accounts and thanked their Filipino fans.
Lisa wrote on her Instagram post, "Filipino Blinks! Kitakits tayo sa susunod!<3"
Rose uploaded their group photo with the caption, "we had a blast PH <3"
Meanwhile, Jisoo wrote, "#manilla #blinks thank u <3."
(Read: Troye Sivan feels "very much at home" in the Philippines)