A lot of GMA-7 teleseryes done in the past include a number of remakes and adaptations.
If one checks the complete GMA teleserye list, it can be seen that the Kapuso Network has done more than 60 adaptations of old movies and foreign drama series. It has also done remakes of former Kapuso teleseryes.
The latest addition to this GMA teleserye list of remakes is the Philippine adaptation of the 2016 Korean drama, Descendants of the Sun.
On April 22, 2019, the Kapuso Network announced that Dingdong Dantes will top-bill the Pinoy version of the series.
Prior to Descendants of the Sun, GMA-7 already did several remakes of foreign shows.
PEP.ph (Philippine Entertainment Portal) takes a look at the GMA teleserye list of adaptations of foreign and local drama series.
GMA TELESERYE LIST OF ADAPTED FOREIGN DRAMAS
MariMar
In 2007, GMA-7 acquired the rights to do an adaptation of the hit 1994 Mexican telenovela series, MariMar. Starring Thalia, MariMar first aired on Philippine television in 1996 on RPN-9.
Angel Locsin was supposed to portray the Marimar title character, but she reportedly turned it down. GMA-7 held auditions for the role, which was eventually bagged by Marian Rivera. It was through this show that she first worked with now-husband Dingdong Dantes.
In 2015, GMA-7 did another version of MariMar, with Miss World 2013 Megan Young playing the title role. It was her first teleserye with GMA-7 after transferring from ABS-CBN.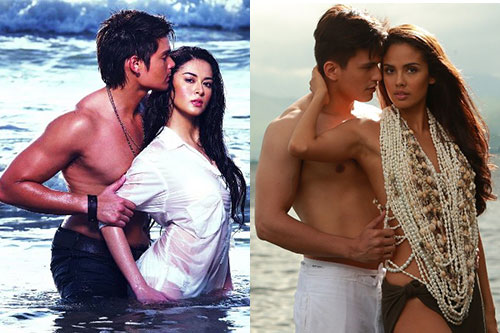 Ako Si Kim Sam Soon
Ako Si Kim Sam Soon was the 2008 local adaptation of the Korean drama series, My Name is Kim Sam Soon, which aired on GMA-7 in 2006.
Regine Velasquez was tapped to play the role of Kim Sam Soon Buot, a fat chef who fell in love with her boss (portrayed by Mark Anthony Fernandez).
Ako Si Kim Sam Soon was one of the shows given to Regine by GMA-7 after her aborted transfer to ABS-CBN in early 2008.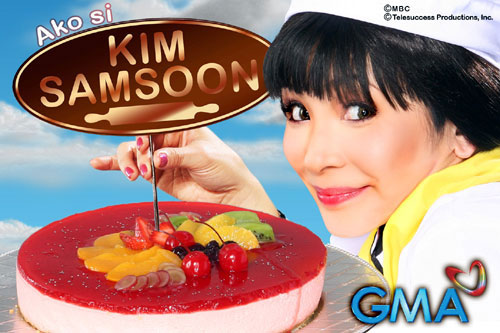 LaLola
LaLola was an Argentinian drama series about a man who was cursed to become a girl as punishment for being a womanizer. In 2008, GMA-7 acquired the rights do its own version with Rhian Ramos playing the lead role.
Months after GMA-7's LaLola ended on TV, the Kapuso Network aired the Argentinian version on its daytime block.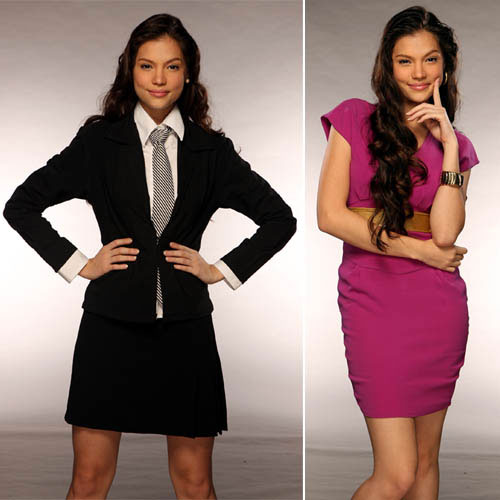 All About Eve
GMA-7 featured the hit onscreen rivalry of Iza Calzado and Sunshine Dizon in the 2009 adaptation of the Korean drama All About Eve.
This GMA drama tackles the story of Erika (Sunshine) and Nicole (Iza) who aim to outdo each other in the showbiz industry as TV hosts. The 2000 Korean drama first aired in GMA-7 in 2003.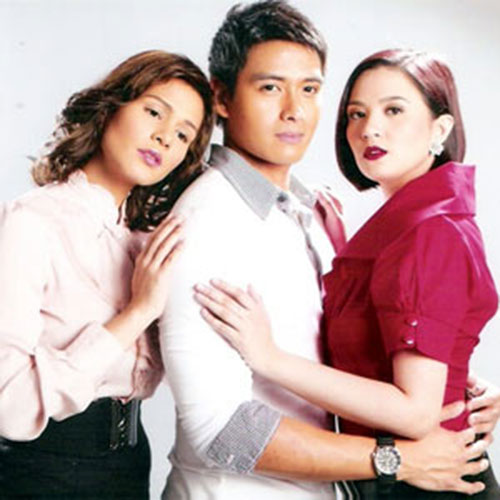 Rosalinda
After the success of MariMar, GMA-7 acquired the rights of another Thalia-starrer, Rosalinda, which at initially came as a surprise because the show was first aired on ABS-CBN in 1999.
People were expecting Marian Rivera to top-bill this after MariMar, but the Kapuso Network decided to give her another show.
Instead, they decided to use the Rosalinda project as another star-launcher like MariMar. Management chose then-newbie Carla Abellana to headline the project.
The choice for the main kontrabida, Fedra, became controversial. It was first reported that Cristine Reyes, who was already at ABS-CBN at that time, was offered to play the role as her comeback project with GMA-7.
It was later announced that the Kapuso Network gave the kontrabida role to Katrina Halili, who also played the villain Angelika in MariMar.
The GMA drama Rosalinda aired from July 6 to November 27, 2009.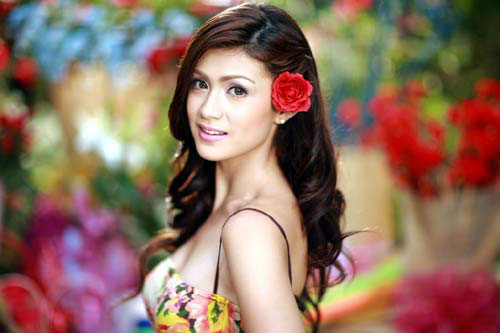 Stairway to Heaven
In 2009, GMA-7 launched its own adaptation of the Korean drama, Stairway to Heaven, which was a hit when it aired in the Philippines in 2004.
It was the first project offered to Dingdong Dantes after starring with Marian Rivera in three TV shows.
Marian was not considered anymore to be Dingdong's leading lady, since she was already tapped to play Darna.
Jennylyn Mercado was one of those who was being considered to play the role of Jodi, but instead, she was given the early prime-time series Ikaw Sana.
In the end, it was Rhian Ramos who won the coveted role of Jodi. The series ran from September 14 to December 11, 2009.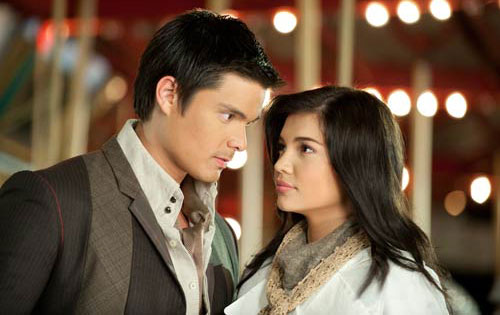 Full House
Full House is the fourth Korean drama adapted by GMA-7. The Korean version, which aired in 2004 in the Philippines, was top-billed by K-drama stars Rain and Song Hye Kyo. The show was so popular that it was replayed many times on the Kapuso Network.
In 2009, the Philippine version created by GMA had Richard Gutierrez and Heart Evangelista playing the lead roles. Director Mark Reyes shot some scenes of the pilot week in Prague.
Full House the Pinoy version aired from November 30, 2009 to February 26, 2010.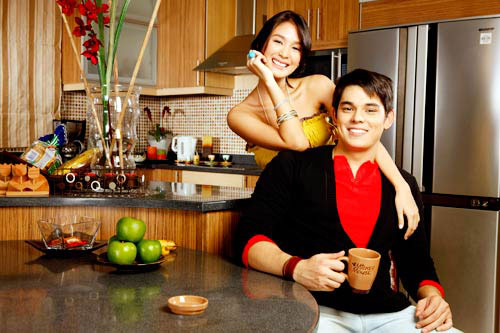 Endless Love
After doing separate shows, Marian Rivera and Dingdong Dantes teamed up again for GMA-7's remake of Endless Love, aired in 2010. Their version of Endless Love was based on the first installment titled Autumn In My Heart. The remake also featured Dennis Trillo, Nadine Samonte, and Bela Padilla.
Another notable moment in Endless Love was when ABS-CBN young actress Kathryn Bernardo played the young Marian Rivera in the story.
When the pilot episode of Endless Love aired on GMA on June 28, Kathryn was seen on both GMA-7 and on ABS-CBN. Kathryn played the young Gretchen Barretto in Magkaribal, which also aired its first episode that same night.
However, her appearances did not go against each other, since Endless Love aired on an earlier timeslot.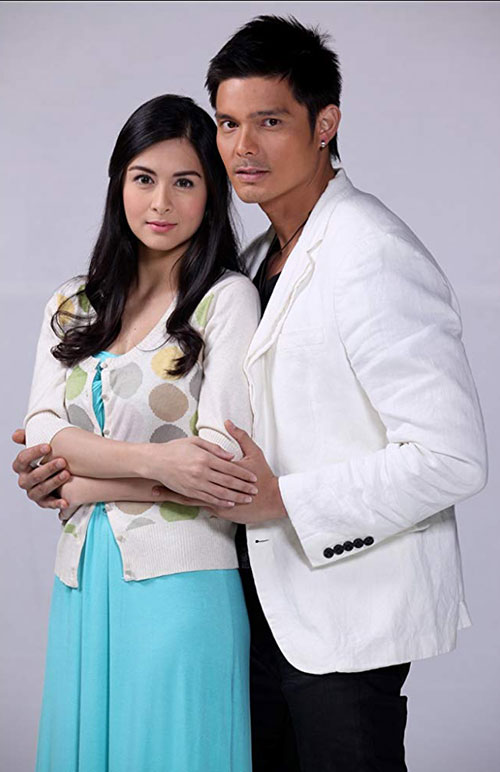 Coffee Prince
In 2009, reports came out that GMA-7 acquired the rights to do an adaptation of the hit Korean drama series, Coffee Prince, which was aired by the network in 2008. Jennica Garcia and Dennis Trillo were reported to play the leads in the adaptation.
But then, GMA-7 decided to delay Coffee Prince, and instead, tapped Dennis and Jennica for an original romantic-comedy series titled Adik Sa 'Yo. This show also featured the love team of Jolina Magdangal and Marvin Agustin.
Nothing was heard about Coffee Prince in the next few years.
In 2012, the love team of Kris Bernal and Aljur Abrenica were supposed to reunite in a teleserye called Sana Dalawa Ang Puso Ko with Rhian Ramos. However, the project was shelved.
Instead, GMA-7 pursued the remake of Coffee Prince, and tapped Aljur and Kris to play the lead roles. It aired on October 8, 2012, and ended its run on November 23, 2012. It aired for just seven weeks.
The seven-week run of Coffee Prince became controversial at that time, since a normal one-season TV show runs for 13 weeks.
Kris and Aljur were both surprised that the seven-week run became an issue because during the show's press conference, it was already announced that Coffee Prince will only run for seven weeks as agreed upon by GMA-7 and Coffee Prince's Korean producers.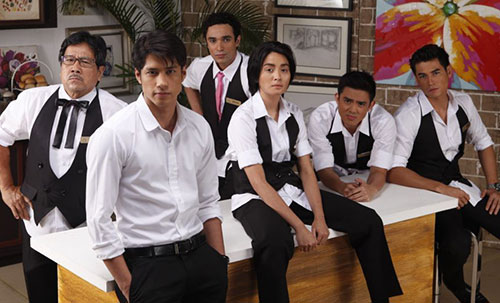 Temptation of Wife
Temptation of Wife's Korean version first aired on GMA-7's afternoon block in 2010. It received such high ratings that it was able to beat its rival programs in ABS-CBN.
Since it was a hit, GMA-7 planned to do an adaptation of the Korean drama in 2012. Unconfirmed insider reports said that the first pitch were written for Jennylyn Mercado and Maxene Magalona, to be aired on the Kapuso network's Afternoon Prime slot. However, this did not push through, and Jennylyn and Maxene were tapped to lead different afternoon TV shows.
In the latter part of 2012, GMA-7 pushed through with its adaptation of Temptation of Wife with Marian Rivera playing the lead. Alessandra de Rossi was supposed to portray the villain, but she decided to back out because her role required to do intimate scenes. She was replaced by Glaiza de Castro.
The remake of Temptation of Wife, which also featured Dennis Trillo and Rafael Rosell, ran from October 29, 2012 to April 5, 2013.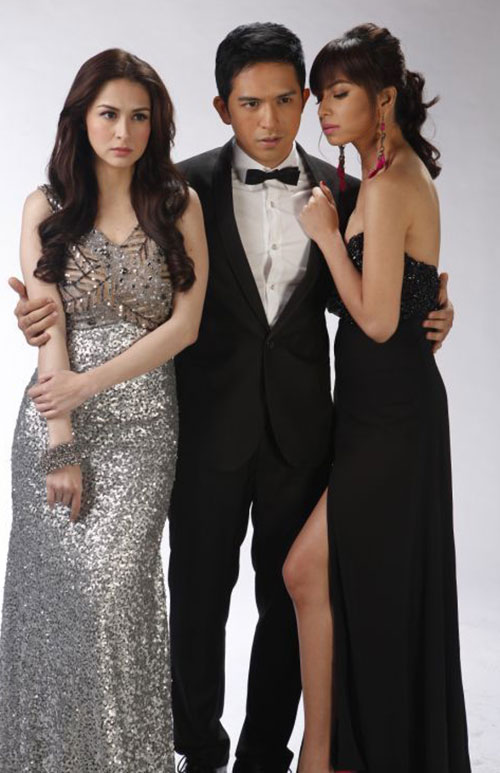 My Love From The Star
In 2014, the Korean drama My Love From The Star first aired on GMA-7 with an early prime-time slot. The show received high ratings during its run.
In 2016, the Kapuso Network acquired the rights to do a remake of the Korean drama.
In an interview that the same year, My Love From The Star director Bb. Joyce Bernal said that Alden Richards would take on the role of Matteo Do, the series' male lead.
Bb. Joyce later confirmed, also in 2016, that Jennylyn Mercado will take on the role of Steffi Cheon, the remake's female lead.
Alden was later assigned to do a separate drama series with onscreen partner, Maine Mendoza. GMA-7 then looked for a newbie to take on the role of Matteo Do.
Model Gil Cuerva was eventually chosen to portray Jennylyn's partner. The remake ran from May 29 to August 11, 2017.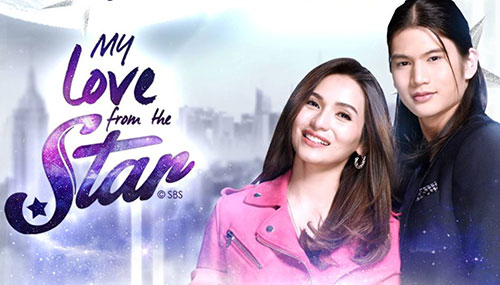 Descendants of the Sun
The latest Korean drama that will be given a local flavor is Descendants of the Sun.
Descendants of the Sun is a hit Korean drama top-billed by Song Joong-Ki and Song Hye Kyo aired from February to April 2016. In July of the same year, GMA-7 aired it in its prime-time block.
In 2017, it was reported that GMA-7 acquired the rights to do a Filipino adaptation of the series. Alden Richards was one of the actors rumored to top-bill the remake.
The remake of Descendants of the Sun was one of the shows announced as part of the GMA-7's 2019 line-up.
On April 22, the Kapuso network officially announced that Dingdong Dantes will play the male lead in Descendants of the Sun remake. GMA-7 has yet to announce the leading lady.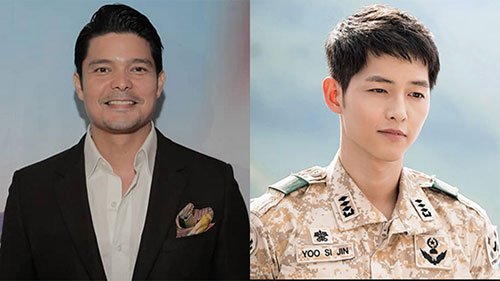 GMA TELESERYE LIST OF ADAPTED LOCAL DRAMAS
Ikaw Lang Ang Mamahalin
Ikaw Lang Ang Mamahalin was GMA-7's first TV series under the GMA Telebabad block aired in 2001. Angelika dela Cruz and Sunshine Dizon were tapped to play the lead roles in the teleserye.
In 2011, ten years after the show was first aired, the Kapuso network announced its plans of doing a remake of Ikaw Lang Ang Mamahalin featuring its tween stars: Barbie Forteza, Joshua Dionisio, Joyce Ching, and Kristoffer Martin.
If the original series aired on prime-time, GMA-7 placed Ikaw Lang Ang Mamahalin in the afternoon slot. It became the first offering of GMA's rebranded afternoon block named GMA Afternoon Prime, which was previously named Dramarama sa Hapon.
The original Ikaw Lang Ang Mamahalin ran for one year and eight months while the remake was supposed to run for 16 weeks, the usual run of a GMA-7 afternoon show.
Ikaw Lang Ang Mamahalin premiered on October 10, 2011 and aired its final episode on February 10, 2011. It lasted for 18 weeks.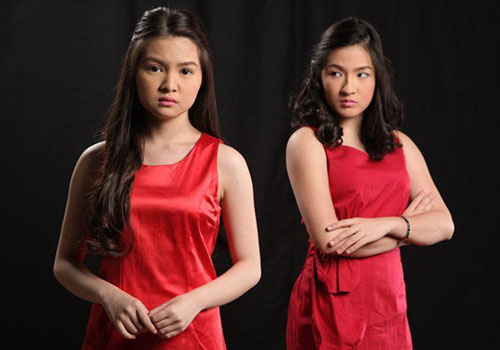 Sana Ay Ikaw Na Nga
Sana Ay Ikaw Na Nga was an original teleserye of GMA-7 that top-billed Dingdong Dantes and Tanya Garcia. It ran from December 2001 to April 2005.
After the success of the Ikaw Lang Ang Mamahalin remake, GMA-7 decided to do a remake of Sana Ay Ikaw Na Nga in 2012. Andrea Torres and Mikael Daez played the lead roles.
Originally intended for a 16-week run, Sana Ay Ikaw Na Nga received such high ratings that the network extended its run to 23 weeks. It aired from September 3, 2012 to February 8, 2013.
Original Sana Ay Ikaw Na Nga stars Tanya Garcia and Maricar de Mesa had special roles in the remake.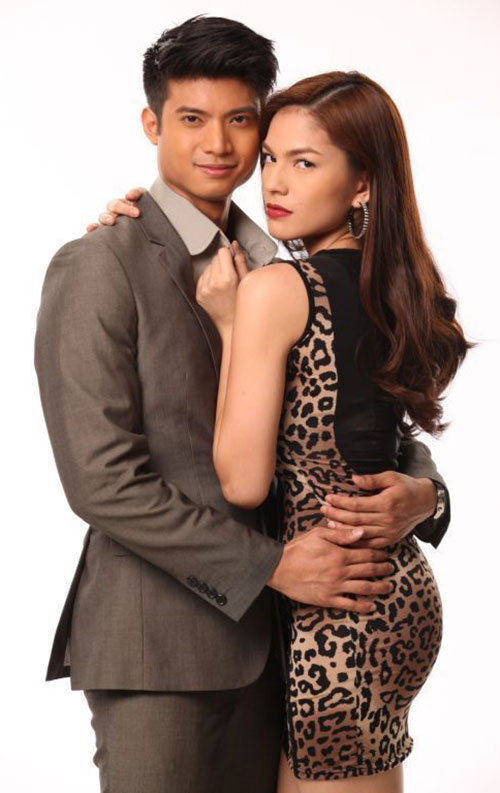 Anna Karenina
Anna Karenina was a weekend drama series starring Antoinette Taus, Sunshine Dizon, and Kim delos Santos. Produced by VIVA Television, the series ran from 1996 to 2002.
In 2013, GMA-7 did a remake of the series with Krystal Reyes, Barbie Forteza, and Joyce Ching as its new lead stars.
The show's run lasted for 16 weeks, from June 3 to September 20, 2013.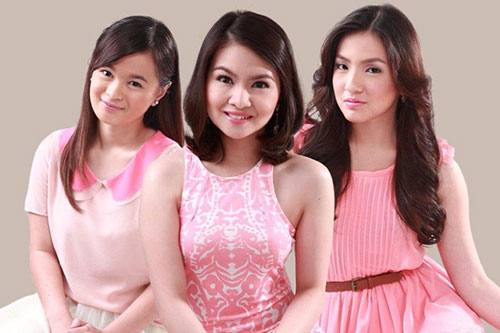 Villa Quintana
In 1995, GMA-7 aired its first prime-time series titled Villa Quintana. It was produced by VIVA Entertainment and top-billed by Donna Cruz and Keempee de Leon.
After the success of the Anna Karenina remake in 2013, GMA-7 moved on to do a remake of Villa Quintana, with Janine Gutierrez and Elmo Magalona doing the roles of Donna and Keempee, respectively. It aired its pilot episode on November 4, 2013.
The series proved to be more successful that its original 16-week run was extended to seven months. It aired its final episode on June 3, 2014.
In the course of doing Villa Quintana, Elmo and Janine became a real-life couple. However, they broke up in 2016, a year after Elmo transferred to ABS-CBN.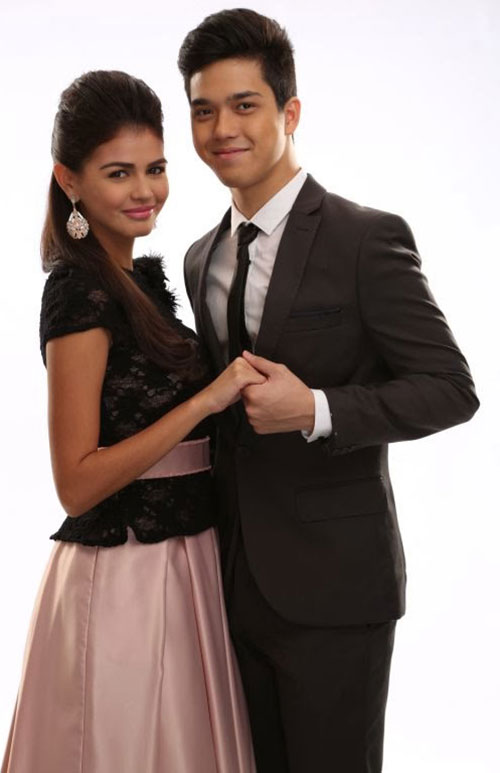 Encantadia
Encantadia is a fantasy drama series aired by GMA-7 in 2005. It is considered as one of the most successful shows produced by the Kapuso Network. It made Sunshine Dizon, Iza Calzado, Karylle, and Diana Zubiri household names in the drama and fantasy department. Its three installments aired from May 2005 to April 2006.
In 2015, ten years after Encantadia's first run, GMA-7 announced its plans to do a reboot of the Encantadia series.
Management announced in 2016 that Glaiza de Castro, Kylie Padilla, Gabbi Garcia, and Sanya Lopez were chosen to take on the iconic roles of Pirena, Amihan, Alena, and Danaya, respectively. Director Mark Reyes and creator Suzette Doctolero pointed out that the new Encantadia is more of a requel, or a remake and sequel, as it contains new elements not seen in the original version. The show aired its pilot episode on July 18, 2016.
Though its first few episodes struggled in the ratings, Encantadia 2016 proved to be a hit, even beating its rival program FPJ's Ang Probinsyano in the ratings. It aired its final episode on May 19, 2017 after running for ten months.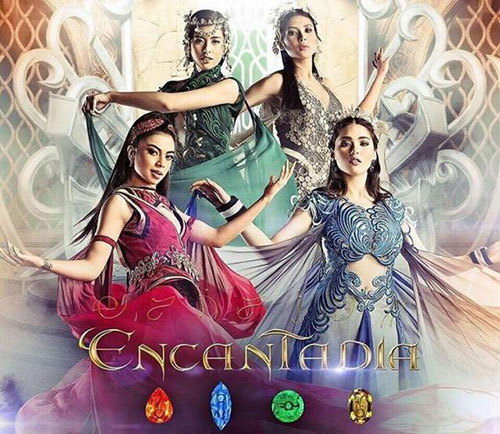 Impostora
In 2007, after doing a string of telefantasyas, GMA-7 launched a traditional drama series via Impostora, which featured the onscreen rivalry of Sunshine Dizon and Iza Calzado. This served as their reunion project after Encantadia. It ran from June 20 to September 21, 2007 (16 weeks).
Impostora was created by RJ Nuevas. He is the writer of the comic serial Sa Isang Sulok ng Mga Pangarap, which was turned into a movie of the same title in 1994 with Alice Dixson in the lead.
Both works of RJ had the same germ: a woman with a deformed face underwent plastic surgery, only to find out that her new face was that of a woman cheating on her husband.
In 2017, ten years after the release of the original series, GMA-7 did a remake with Kris Bernal portraying the lead role. It was Kris's first project after she almost transferred to ABS-CBN.
The new Impostora was loosely based on the Sa Isang Sulok ng mga Pangarap comic serial. With its success in the ratings game, Impostora 2017 managed to have a longer run than the original series. There were some twists added and featured more subplots compared to the comic serial. The show ran from July 3, 2017 to February 9, 2018.