Kapamilya fans would know who Paw Diaz is.
The then-17-year-old Laguna lass entered show business in 2004 through the national edition of Star Circle Quest (SCQ).
In an email interview with PEP.ph (Philippine Entertainment Portal), she reveals the reason she joined the contest.
"I wanted to join and win the competition in the hopes of helping my family as the outcome.
"At the time I was not really expecting that much because there were so many people who auditioned to be part of it."
Initially, Paw failed to land a spot in the Magic Circle of 10, but she was actually not "as heartbroken as she thought she would be."
Looking back, she admits, "I suppose because I was not expecting that much to begin with, and I was really just trying to enjoy the experience as much as I can.
"But I did feel bad for the people that were supporting me, they were all very sad and dismayed at the time. It was a shock to them."
The other four contestants who were eliminated were Vanessa Grindrud, OJ Decena, Marla Boyd, and Reynan Pitero.
The finalists who made it to the Magic Circle of 10 were: twins KC & Bebs Hollman, Jason Abalos, Franz Ocampo, Theo Bernados, Michelle Arciaga, Janelle Manahan, Charles Christianson, Arron Villaflor, and Erich Gancayco.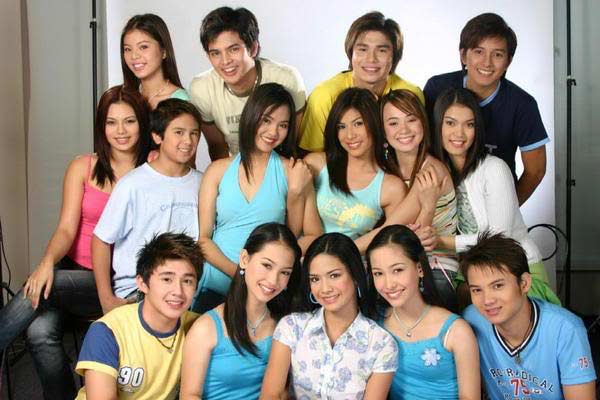 But fate was on her side during the wildcard round, which she won through text votes.
After two elimination rounds, SCQ introduced a twist in the reality contest where the seven eliminated contestants from Top 15 would be given a chance to reclaim their spot.
As scores were based on text votes and their performances for that week, the show had an element of suspense as the also-rans got even more intensely competitive.
Their goal was to make it to Top 8 by eliminating one of the finalists in that round.
Paw, remembering it with amusement, relates, "When we were asked to be back in the show to participate in the wildcard round, that was the time I went into it with full-on competition mode in my head. Hahaha!"
In the end, Paw eliminated Top 8 finalist Franz Ocampo because Paw got a higher score than Franz did.
More confident now, she pulled out all the stops to make sure she would win.
Paw says, "When I won as the wildcard, I was very focused and I didn't want to let my supporters down again.. I did the best I could.
"Though the experience was not all pleasant, I soldiered on like any other questor would and just gave it my all.
"In the end, I was part of the Magic Circle of Five and for that, I want to thank everyone that supported me."
She was able to join the grand finals at the Aliw Theater. Erich Gonzales (then Erich Gancayco) was the Grand Teen Questor, and Paw placed third. DM Sevilla ranked fifth, Charles Christianson placed fourth, and Arron Villaflor was in second place.
Paw remains grateful to this day as she says, "I was very fortunate to be in the contest and to be part of the final five, thanks to everyone who had supported me during those times."
Star Circle Quest
MEMORIES

Paw describes her time in SCQ as "really very challenging."

She recalls, "We were tested through our talents, may it be singing, dancing, acting or hosting, we were working with only three to four hours of sleep.

"We were dealing with mental and emotional stress, being friends with your co-questors and be competitors at the same time.

"It was a lot to deal with, but we managed and emerged more resilient than ever. In the end, we all stayed connected with each other which I am very thankful for."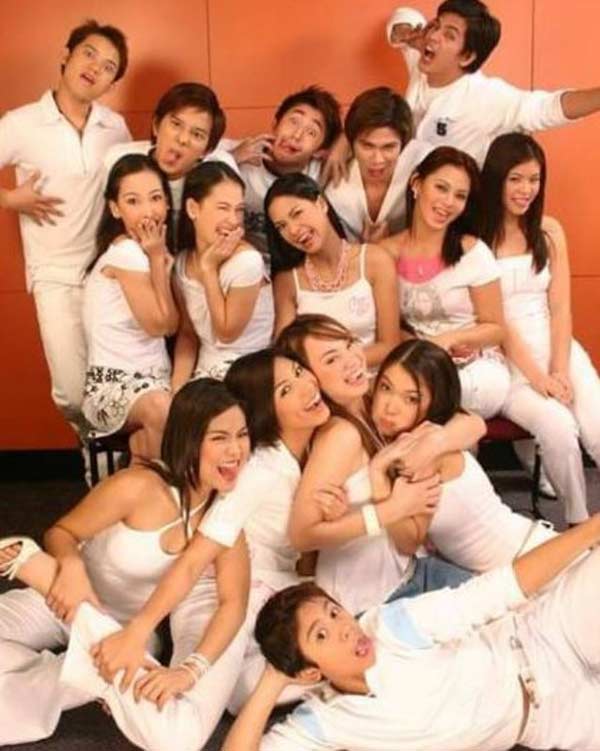 Growing nostalgic, Paw writes in her e-mail about the camaraderie during the competition that, she says, "only us questors can relate to."
She elaborates, "Having to sleep in the racks of the dressing rooms we are in, the times we comfort each other whenever there are elimination rounds, walking around the halls of ABS-CBN in the late hours of the night.
"How we were so young then and how childish our way of thinking was and how small things can truly make us so happy and excited.
"Do remember that our batch was from different parts of the Philippines and we were so young then, it was our first time to be in the big city or be in 'Manila,' as they put it."
AFTER SCQ, THERE WAS QPIDS
After hurdling the SCQ competition, Paw faced faced a bigger challenge in 2005 in another reality show titled Qpids.
This time, Paw did not have to go through an audition because the reality show was made for nine up-and-coming actresses of ABS-CBN.
This was where she met Mikel Campos, a commercial model who appeared in GMA-7's Click and ABS-CBN's Sarah The Teen Princess,
Their love team was dubbed as PawEl, a wordplay of their names combined together.
Paw says the experience was very different from SCQ since she had to work with a partner.
"It was very different of course, this time around you need to be functioning as a team.
"We need to be supporting each other in every challenge that was thrown at us. Plus we need to work with our chemistry."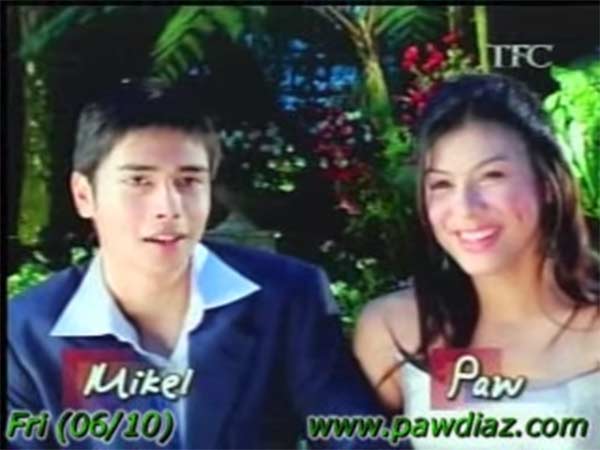 According to Paw, Mikel was such a team player that they became close during the competition.
With affection, she recalls, "We need not be together in real life in order to pull through what was required from us.
"But we had to work on it. We were spending so much time with each other that we became very close at the time, Mikel and I.
"We did our best to support each other and we cared for each other dearly even off cam so it was not that hard to do in the end."
Paw and Mikel's efforts paid off. The PawEl love team was declared the Ultimate Love Team by the end of the search.
How did Paw feel about their win?
She answers, "I felt really proud of us. Especially towards Mikel, I was really proud of him, for pushing through and working hard with me on all the challenges.
"I am also thankful to all the fans that voted and believed in us."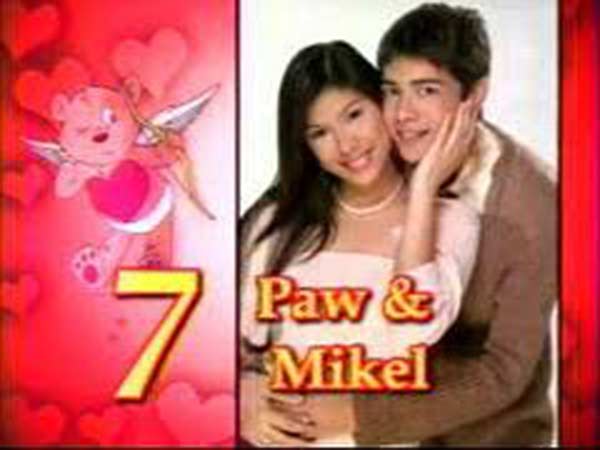 PAW'S FIRST LEAD ROLE
In 2010, Paw was in the cast of Magkano Ang Iyong Dangal?, where she played the best friend of Bangs Garcia, the lead actress.
However, she was pulled out of the show because ABS-CBN gave her a leading lady role for another series: Precious Hearts Romances, The Substitute Bride
The TV version of a novel by Martha Cecilia was shown for two weeks as part of the Quikilig special for Valentine's month.
Paw was paired with Rafael Rosell in the series.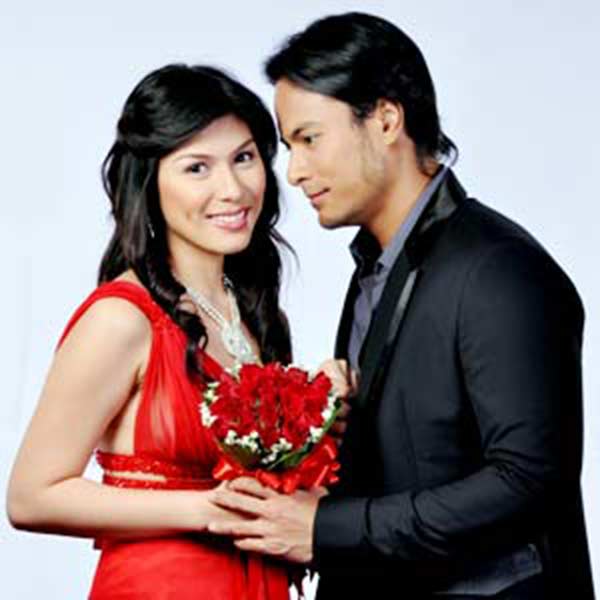 Precious Hearts Romances, known as an adult-comedy drama in the afternoon block, showcases love scenes in most of its episodes.
Paw reveals she hesitated at first about accepting the project.
But she did it anyway for this reason, "Direk Connie Macatuno reassured me. It was a very eye-opening experience for me. It was fun.
"The staff, the crew, the cast, everyone was amazing. I have learned a lot as an artist in that mini-series and it is one of the works I have done that I can say I am very proud of doing.
"The way it was filmed, the motivation and support I got from Direk and my co-stars. I do watch it up to this day with joy and kilig in my heart."
After The Substitute Bride, Paw's next project was a major kontrabida role in Maria la del Barrio, top-billed by Erich Gonzales and Enchong Dee.
KONTRABIDA ROLE IN MARIA LA DEL BARRIO
Paw was tapped to play Soraya, the third wheel who made Maria's life miserable.
It was Paw's first major kontrabida role, and she describes the experience with a better understanding of what it takes to be an actor.
She says, "Doing a kontrabida role is like any other role really, it was challenging, it was draining at times given that you have to dwell in so much negativity.
"But in the end, it is a role you need to prepare for and understand to be able to portray it better. And we did a bit of workshop for that."
The show's director was Rory Quintos, whom Paw says she enjoyed working with the most.
"Every single taping day that I had, I went in with so much excitement.
"She will have this surprise question-and-answer sessions just before we shoot a scene to make sure that we are all aware of our characters and that we have read our scripts, not only ours but the whole episode.
"She is such a professional and wants everyone that works with her to be the same.
"This way she can ensure that the day will run as smoothly as possible.
"If everyone in the workplace has it in their heart what they are supposed to deliver for that day, then it will minimize any delay.
"And this goes for each and every single person in the set. It was amazing."
Another factor that made the project unforgettable for Paw was doing it with her co-questors in SCQ: Arron Villaflor and Erich.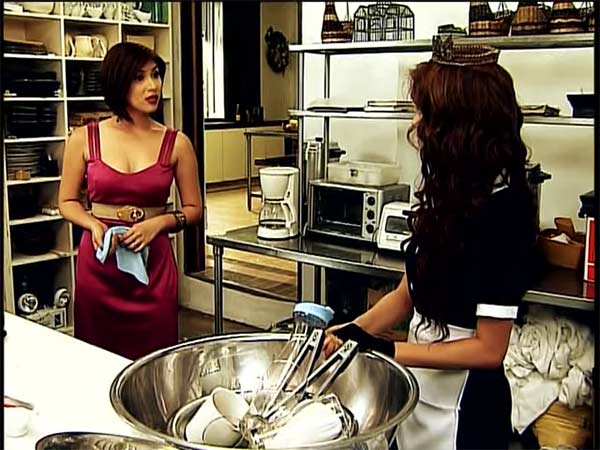 She also enjoyed working with Angel Aquino, Ian Veneracion, Assunta de Rossi, and Ai-Ai Delas Alas.
What was it like to work with the veterans?
Paw says, "I am a young artist then, and to be able to work with experienced actors and actresses was such an honor.
"They were all very supportive and they are very open to share their knowledge."
LEAVING MARIA LA DEL BARRIO AND SHOWBIZ
As it happened, in the middle of Maria la del Barrio's run, Paw had to leave the show.
The reason: Her wedding with her non-showbiz boyfriend Fabian Sandoval.
In the same year they got married in 2011, Paw and Fabian migrated to Singapore and they've been based there ever since.
What was the first thing Paw did after leaving showbiz?
She answers with a laugh, "I was focusing on learning how to cook at first. Hahaha! To cook for my husband."
Apart from being a housewife, Paw says she tried to penetrate the showbiz industry in Singapore.
"I did try and audition for small roles here in Singapore while I was just a stay-at-home wife.
"I have done a few small projects and I did appear on one episode in a local series entitled Code of Law back in 2012."
Paw has also shifted from being an actress to becoming a business data analyst for financial institutions. It still is her current occupation.
The couple has two kids: Lucas, 6, and Daniela, 2.
Paw says about being a mom, "Being a mom needs a lot of patience and a lot of learning.
"In every stage of their life, I learn something new and I am faced with different challenges every single day.
"It is also very rewarding when we get to accomplish even the smallest things like getting my daughter to wear her own shoes or my son to make the bed.
"It's the simplest thing, really, and what I am most thankful for is that they bring me joy and give me the strength and the drive to move forward especially in times like this."
PAW'S PRESENT LIFE OUTSIDE SHOWBIZ
Since September 2019, Paw has been vlogging.
She relates, "My first post was when my son and I sang in his preschool for Teacher's day back in Sept 2019.
"It was a proud momma moment so I decided to capture and share it in my YouTube account.
"Back then, I was not active at all as I did not have the time due to working full time."
Now that Paw is working from home because of the pandemic, Paw has more time to shoot content for her channel and make full use of her television experience.
More important to the former actress is the enjoyment she gets from doing video vlogs.
Paw says, "The situation also gave me the time to think and realize that I should be giving a bit more time to do what I enjoy and not just focus mainly on my work.
"I am also taking this opportunity to connect with my followers and be able to help and share with them what I know, as well as learn from them and be more aware of the things around me."
MISSING SHOWBIZ INDUSTRY
Paw's new life can't take away the fact that she was once part of Philippine show business.
And she admits there are facets about playing make-believe roles that she misses doing.
She muses, "The part I truly miss, I would say, is analyzing roles and trying to create a person out of a character in a written story.
"Working and collaborating with brilliant artists and producing products that you are proud of.
"The conversations during 'tengga' moments and the friendship."
What was the most important lesson that she learned in the seven years that she was in the industry?
Paw's answer is revealing, "You can't always please everybody, respect other people's opinions, and to keep an open mind and an empathic heart."
Although she says "there are a lot of factors to consider now for sure," Paw says that she is open if an opportunity to make a comeback comes her way.
"I will definitely consider opportunities to act again, yes, if it is the right story and if given in the right time."
Ano ba ang latest sa showbiz? Find out kung anong level ang showbiz IQ mo by subscribing to PEP.ph Viber Chatbot here. Join our community para laging updated!