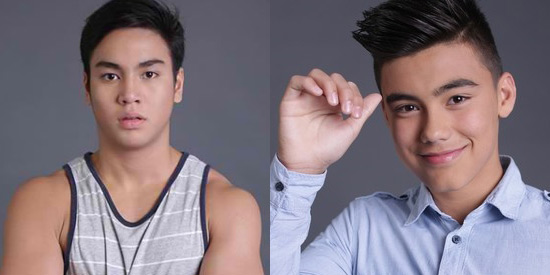 ---

"Malicious posts" on social media have prompted ABS-CBN to shut down the 24/7 livestreaming of its reality show Pinoy Big Brother 737.

The Kapamilya Network decried the cyberbullying being experienced by PBB 737 housemates Bailey May and Kenzo Gutierrez.

Netizens have been posting photos of Bailey and Kenzo and dubbed them as the "Kenley" tandem.

However, Dr. Randy Dellosa, resident psychologist of PBB for the past 10 years, says that there is no malice between them since Bailey and Kenzo simply have a "bromance."

ABS-CBN also declared that it "vehemently condemns these irresponsible social media posts that malign the reputation of the housemates."

As a result, the 24/7 livestreaming online and cable TV will no longer be available starting tonight, July 3.

This decision comes just days after the Movie and Television Review and Classification Board (MTRCB) wrote to PBB 737 executives regarding "numerous feedback and complaints."

MTRCB co-chairperson Ricardo Salomon Jr. recently ordered PBB executives to attend a "developmental conference concerning children's rights and protection."


(Read: Pinoy Big Brother execs face MTRCB complaint due to alleged negative content to youth viewers)



Here is the statement furnished to PEP by ABS-CBN Corporate Communications Head Kane Errol Choa (published in full):


"Pinoy Big Brother 737 housemates Bailey May, 12, and Kenzo Gutierrez, 18, have recently been the subject of malicious posts that have gone viral on social media. These posts are made by irresponsible netizens who maliciously take screenshots from the program's live stream and weave a narrative that is not only far from the truth, but also attempts to put the housemates in a bad light. They mislead the public by manipulating the images to put malice to otherwise innocent acts.

"ABS-CBN vehemently condemns these irresponsible social media posts that malign the reputation of the housemates. We are concerned with the welfare of our young housemates and it is our responsibility to protect them. We will not allow them to be subjected to cyberbullying. We will not tolerate the abuse of social media.

"To put a stop to this, ABS-CBN is taking a stand on the issue by shutting down the free 24/7 livestreaming of the program on cable TV (SkyCable) and online (iWant TV and TFC.tv) starting tonight. We appeal to the public to stop perpetuating abuse and use social media responsibly."



ADVERTISEMENT - CONTINUE READING BELOW
SHARE THIS STORY PBB 737 housemates Bailey and Kenzo" data-url="https://www.pep.ph/guide/tv/18618/abs-cbn-decries-cyberbullying-being-experienced-by-pbb-737-housemates-bailey-and-kenzo%20%20" data-desc="ABS-CBN shuts down PBB 737 livestreaming after Bailey-Kenzo "bromance" issue." data-image="https://contents.pep.ph/images2/guide/311bc9c12.jpg"> PBB 737 housemates Bailey and Kenzo" data-url="https://www.pep.ph/guide/tv/18618/abs-cbn-decries-cyberbullying-being-experienced-by-pbb-737-housemates-bailey-and-kenzo%20%20" data-desc="ABS-CBN shuts down PBB 737 livestreaming after Bailey-Kenzo "bromance" issue." data-image="https://contents.pep.ph/images2/guide/311bc9c12.jpg"> PBB 737 housemates Bailey and Kenzo" data-url="https://www.pep.ph/guide/tv/18618/abs-cbn-decries-cyberbullying-being-experienced-by-pbb-737-housemates-bailey-and-kenzo%20%20" data-desc="ABS-CBN shuts down PBB 737 livestreaming after Bailey-Kenzo "bromance" issue." data-image="https://contents.pep.ph/images2/guide/311bc9c12.jpg">
SHARE THIS STORY
PBB 737 housemates Bailey and Kenzo" data-url="https://www.pep.ph/guide/tv/18618/abs-cbn-decries-cyberbullying-being-experienced-by-pbb-737-housemates-bailey-and-kenzo%20%20" data-desc="ABS-CBN shuts down PBB 737 livestreaming after Bailey-Kenzo "bromance" issue." data-image="https://contents.pep.ph/images2/guide/311bc9c12.jpg"> PBB 737 housemates Bailey and Kenzo" data-url="https://www.pep.ph/guide/tv/18618/abs-cbn-decries-cyberbullying-being-experienced-by-pbb-737-housemates-bailey-and-kenzo%20%20" data-desc="ABS-CBN shuts down PBB 737 livestreaming after Bailey-Kenzo "bromance" issue." data-image="https://contents.pep.ph/images2/guide/311bc9c12.jpg"> PBB 737 housemates Bailey and Kenzo" data-url="https://www.pep.ph/guide/tv/18618/abs-cbn-decries-cyberbullying-being-experienced-by-pbb-737-housemates-bailey-and-kenzo%20%20" data-desc="ABS-CBN shuts down PBB 737 livestreaming after Bailey-Kenzo "bromance" issue." data-image="https://contents.pep.ph/images2/guide/311bc9c12.jpg"> PBB 737 housemates Bailey and Kenzo" data-url="https://www.pep.ph/guide/tv/18618/abs-cbn-decries-cyberbullying-being-experienced-by-pbb-737-housemates-bailey-and-kenzo%20%20" data-desc="ABS-CBN shuts down PBB 737 livestreaming after Bailey-Kenzo "bromance" issue." data-image="https://contents.pep.ph/images2/guide/311bc9c12.jpg">