In case you missed it, director Bb. Joyce Bernal finally confirmed that Alden Richards will play the lead character in the GMA-7 adaptation of the hit Koreanovela My Love From The Star.
Read: Joyce Bernal confirms Alden Richards to star in My Love From The Star
Late last March, the Kapuso network confirmed it will do a Philippine adaptation of the hit South Korean romantic-comedy drama series. My Love From The Star, starring Jun Ji Hyun as Steffie Cheon and Kim Soo-Hyun as Matteo Do, was hailed as the No. 1 rom-com hit of 2014. The Kapuso network aired a Tagalog-dubbed version of the series in April 2014 for its The Heart of Asia programming block.
The Kapuso network has yet to announce who will be Alden's leading lady for the series. The show's director, however, has already expressed in an inetrview with PEP (Philippine Entertainment Portal) that she wanted Alden's current onscreen partner Maine Mendoza to play the lead actress.

Direk Joyce explained, "Okay sana kung si Maine, di ba? Tried and tested na kasi ang tambalan nila. Pero may movie na kasi silang gagawin, 'di ba? Sila naman ang magde-decide, e. Hintayin na lang natin kung sino ang magiging leading lady."
While waiting for the confirmation, we've listed down a few reasons why Alden is perfect to play the role of Matteo Do in the Kapuso remake:


1. Alden Richards is practically the Kim Soo-hyun of the Philippines.
Kim Soo-hyun is one of South Korea's hottest actors and so is Alden. Both actors have starred in successful TV dramas and movies, and are considered as the most bankable endorsers today. Some of Kim Soo Hyun's popular performances for TV are for Dream High (2011) and Moon Embracing The Sun (2012). Meanwhile, Alden has been praised for his performances on One True Love (2012) and Ilustrado (2014).


2. Both are undeniably ~*handsome*~
Just like Soo-hyun, Alden will portray the local version of Matteo Do, an alien trapped on Earth for 400 years and fell in love with a sassy, cheerful Hallyu actress named Steffie Cheon (originally played by Jun Ji Hyun).
If aliens were this good looking, I wouldn't mind an alien invasion.


(Gif from http://jisoohyun.tumblr.com)

3. Just like Soo-hyun, Alden's baby face makes him adorable. Another thing both Alden and Soo-hyun have in common is that they both have baby faces. They don't seem to age just like their character on My Love From The Star!


4. With that said, their charisma appeals to all ages. Both actors have legions of loyal fans worldwide! Their baby face and charisma have won over women (and men, also!) of different ages—from kids, to students, to ajummas (married women), and even grannies! Plus points for that dimple, Alden!


(Gif from http://mainefaulkersons.tumblr.com)
(Gif from http://soosoosoohyun.tumblr.com)

5. Their kilig stares will definitely melt your hearts. ~*Refer to gifs below*~



(Gif from http://mainefaulkersons.tumblr.com)
(Gif from http://jjangdarc.tumblr.com)

6. Alden will easily nail the acting requirement on the series. Matteo Do's character wasn't expressive in the series but the challenge for Soo-hyun was to translate it through his eyes. Soo-hyun was even commended by the production staff of the series for doing a great performance in the series.
Alden has already proven his acting skills on his previous roles. The Kapuso actor already bagged two Best Actor awards, one from the 29th PMPC Star Awards for TV and his most recent recognition from the 14th Gawad Tanglaw Awards. Still in doubt of Alden acting skills? You might want to check his performance as a serial killer in GMA's suspense-thriller The Road:



7. Alden can rock Matteo Do's sleek, dapper look. No explanations needed, just look at this photo below: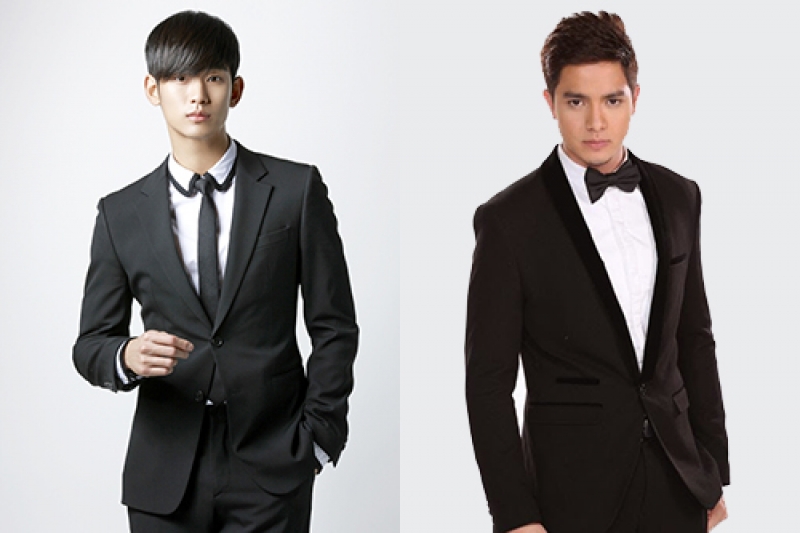 (Photo from GMA Network)

8. Top that with some eye glasses! Matteo Do's character has superpowers including the ability to teleport, freeze time, and have heightened senses (eye sight and hearing). Matteo doesn't really need glasses but he prefers wearing it while giving lectures at a university. Must be part of his disguise to look like a normal human being.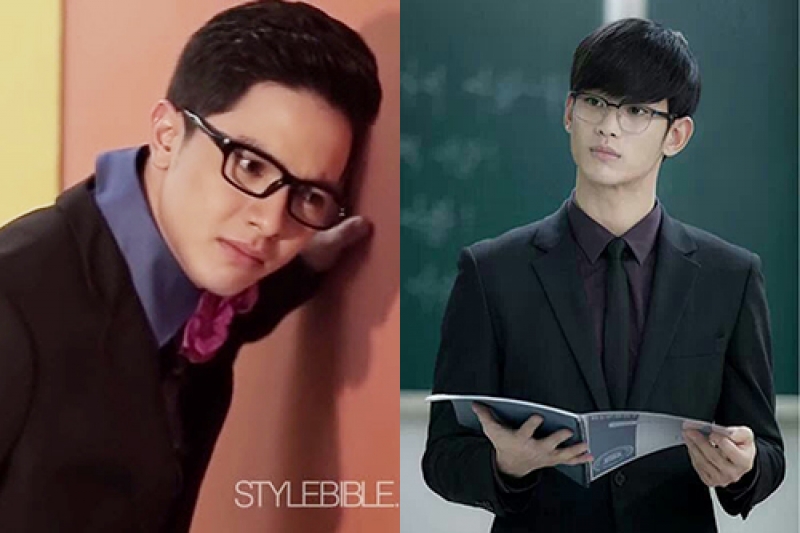 (Photo from PreviewtheStylebible on Youtube and HM Entertainment)

9. Alden has had experience being part of a period project. My Love From The Star alternates between the past (set 400 years ago) and the modern era, which requires the lead actor to show his flexibility. Soo-hyun's character often depicted life during the Joseon dynasty of Korea.

Alden won't have a hard time adjusting since he has had experience depicting the life of Jose Rizal during the Spanish era for the period drama Ilustrado.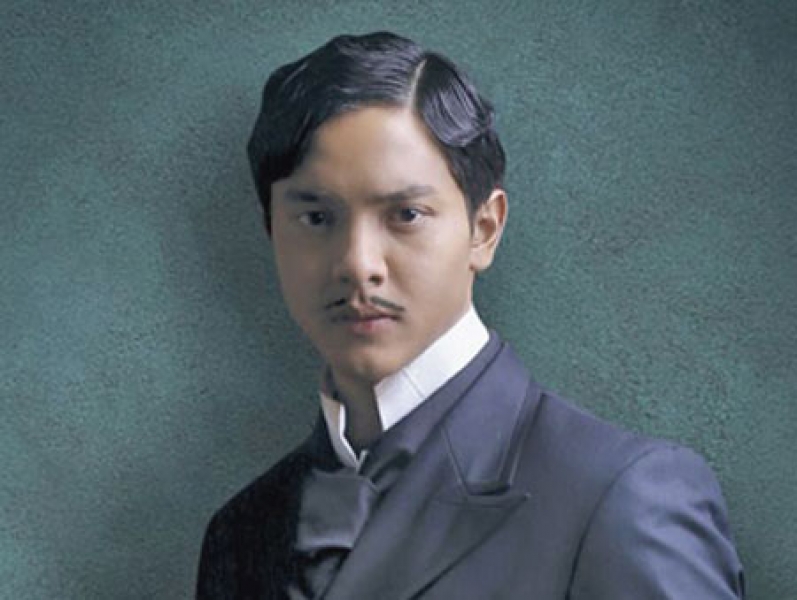 10. Alden is a good kisser! Matteo Do and Steffie Cheon kissed a lot in the series and we mean, a lot! Good thing, Alden already had a chance to sneak in some kisses with Maine Mendoza on Eat Bulaga. Whoever his lead actress will be, she's definitely one lucky girl!


(Gif from http://windingcourse.tumblr.com)
(Gif from http://mainefaulkersons.tumblr.com)