Maja Salvador became a top trending topic when her character Ivy Aguas wore a black gown for Wildflower's Wildest Wedding.
In this ABS-CBN early primetime series, her character Ivy is set to marry Governor Arnaldo Torillo Ardiente (played by RK Bagatsing).
This is part of Ivy's cunning plan to exact revenge on the political clan Ardientes for killing her father.
Dubbed as the royal wedding, the nuptials of Ivy and Arnaldo was a heavily guarded event.
However, a sneak peek of the upcoming episode shows that shots were fired and violence is imminent in the church.
Here's what happened at #WildflowerWildestWedding aired on August 9, 2017:

Senator Julio Ardiente (played by Tirso Cruz III) becomes sentimental as he told Arnaldo: "I remember you as that bratty little boy. Now, you've grown up to be a fine gentleman.
"You've come a long way, Arnaldo. I am so blessed na nagkaroon ako ng apo na katulad mo.
I have been given a second chance na maramdaman na maging ama ulit because of your obedience and your respect for me."
Tears welled up in his eyes as Julio admitted, "You are the son I never had."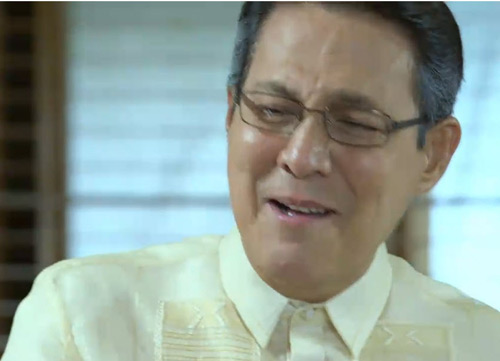 Emilia (played by Aiko Melendez) told her son Arnaldo, "It looks like you're ready but I'm not ready to let you go.
"I'm sorry that I doubted you. I should have trusted you. Sana naisip ko na isa kang Ardiente. Ang Ardiente malakas, matatag, at higit sa lahat, tuso."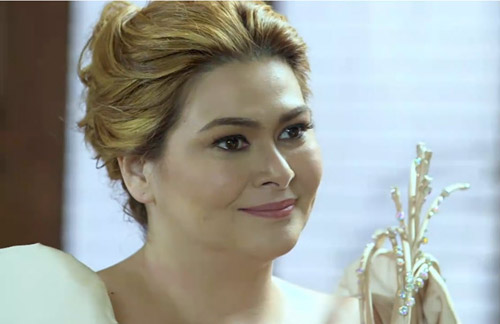 "I'm sorry for everything," said Emilia.

"Napatawad na kita. Matagal na. Kayo rin dad," said Arnaldo as he turned to his father Raul Torillo (played by Wendell Ramos). "I thought let this wedding be a fresh start for all us."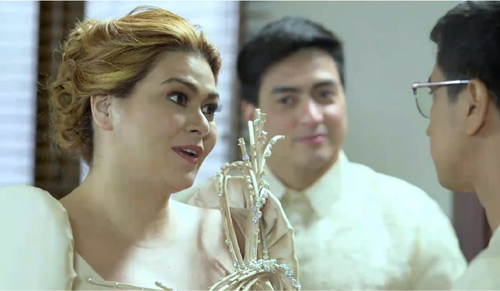 Later on, Raul tries to prevent Emilia from having Ivy assassinated by her hired killers.

She brushes him off by saying, "I don't have time for this. I have a bride to kill."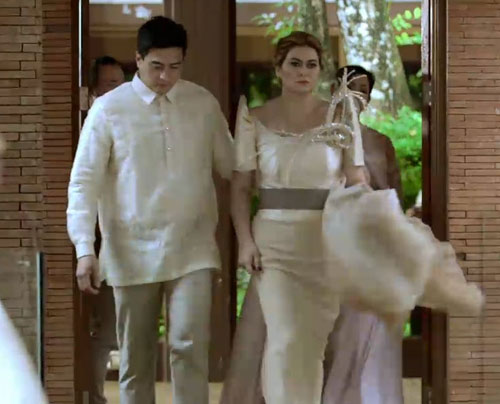 While preparing for the wedding ceremony, the black bridal gown of Ivy Aguas arrives her room.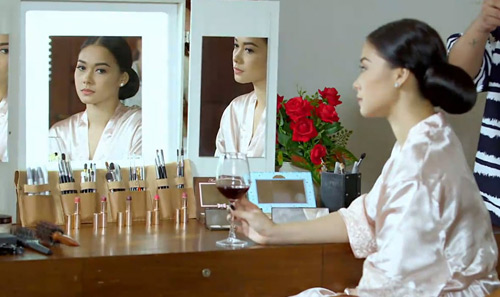 Arnaldo felt a bit tense since Ivy was late that afternoon.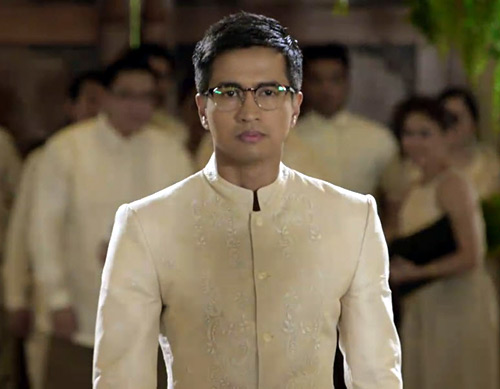 When the church doors opened, people were shocked to see Ivy Aguas wearing a black wedding gown.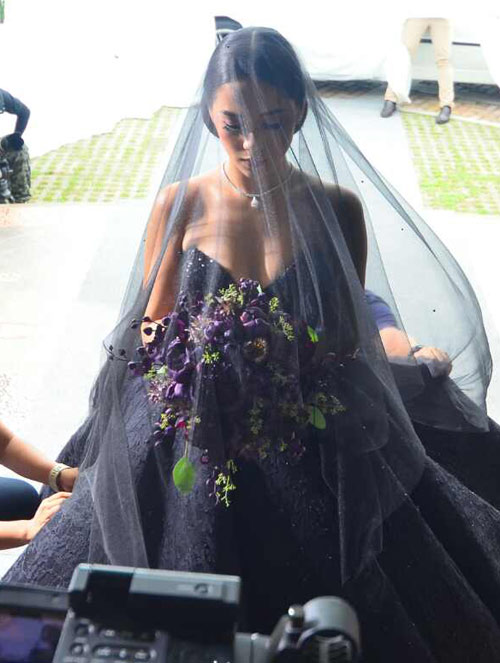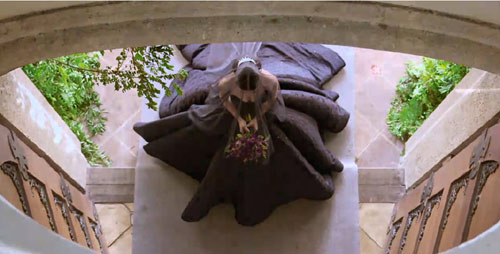 "Oo, naka-itim ako. Dahil ito lang ang kulay na nababagay sa okasyong ito," Ivy thought to herself to justify why she wore a black bridal gown to her own wedding.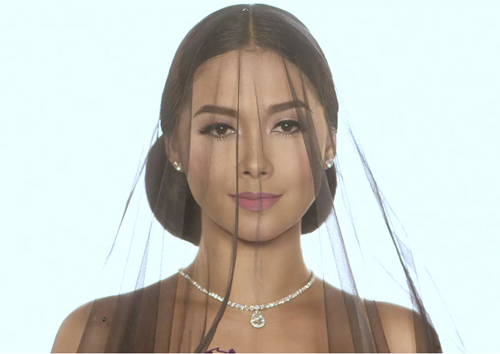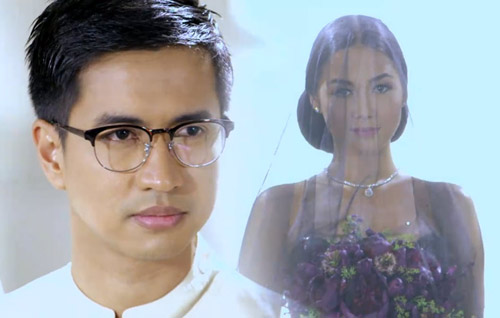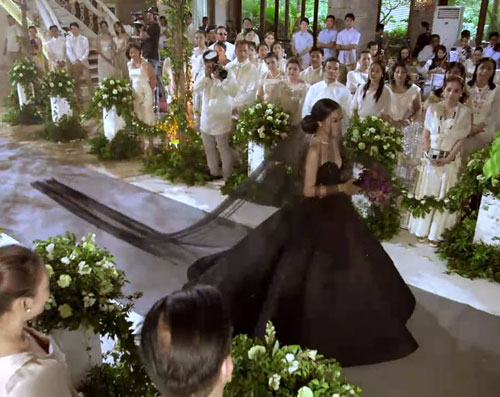 "Na-surprise ka ba?" asked the bride when she reached her groom.
"You were never one for tradition," said Arnaldo before offering his arm to escore Ivy.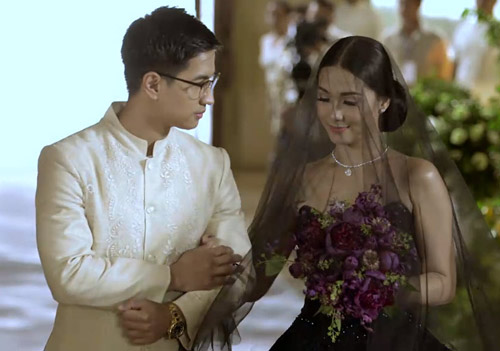 Emilia felt that Ivy was insulting her family by wearing black to the wedding.

"Papa, binabastos talaga tayo ng Ivy Aguas na 'yan. Hindi ako makakapayag na ginaganyan niya lang ang pamilya natin," said a furious Emilia.

She dropped a hint about her evil plan when she said about Ivy's black gown, "Bagay sa mangyayari sa kanya mamaya."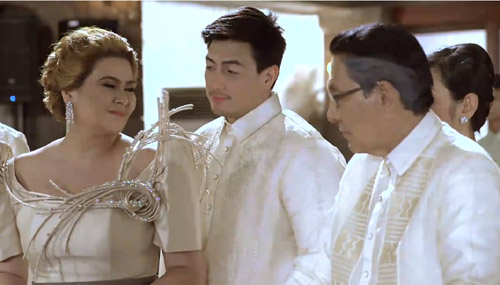 In the teaser for the August 10 episode of Wildflower, it was shown that shots were fired, causing tension in the church.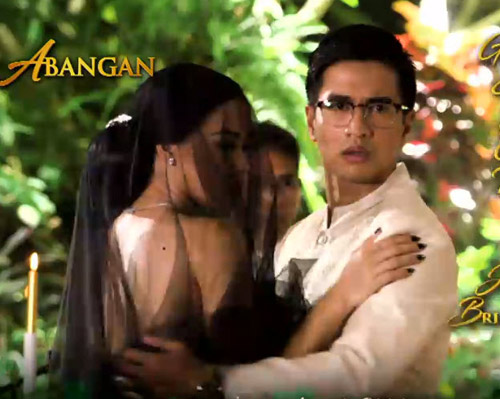 Diego (played by Joseph Marco) rushes inside and shouts, "Itigil ang kasal!" He is on the side of Ivy and wants to protect her.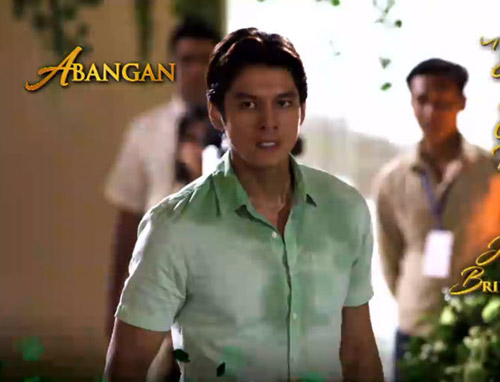 Arnaldo is seen firing a warning shot in the air while other men try to stop him.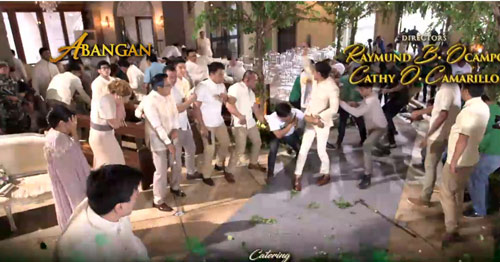 Arnaldo aims a gun at someone but viewers will have to wait this afternoon, August 10, to see the person that he is trying to kill.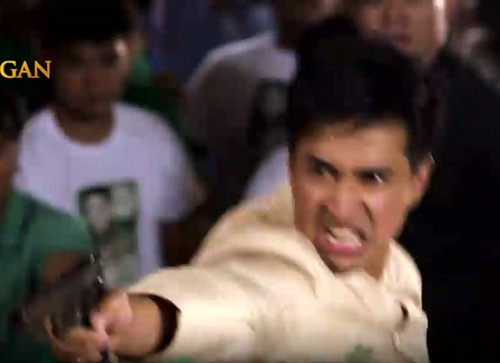 (To know details such as the venue and who designed Maja's black wedding gown in Wildflower Wildest Wedding, read: Here's what sets apart Maja Salvador from other TV brides)