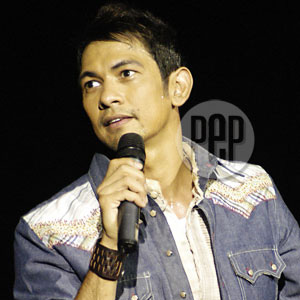 IMAGE 0
---
Aside from the 351-member delegation bound for the 15th Asian Games,the Philippines sends one more Filipino who will best represent thenation's pride.

The Doha Asian Games Olympic Committee names Gary Valenciano as theofficial interpreter and performer of the 15th Asian Games anthem/themesong, "Heart of the Games." The friendly sports competition amongneighboring countries commences on December 1-15 in Doha, Qatar.

Aside from interpreting and performing the song, Mr. Pure Energy willbe starring in a music video to be shown in different Asian televisionstations.

Gary—who recently celebrated his 23rd year in show business—is not onlyrecognized as a grade-A performer in Asia, but also in North America.Earlier this month, he went on a successful U.S. tour, performing inCalifornia and New Jersey.