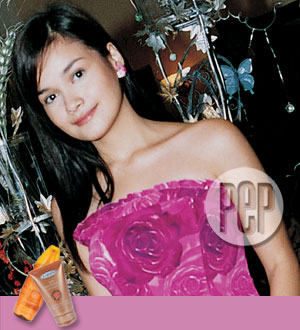 IMAGE 0
---
Two of the TV primetime drama princesses reveal beauty wishes this Christmas.
Yasmien Kurdi, favored for her role as Charming, wants a spray tanning lotion from Dr. Vicky Belo.
Known to have a fair skin and high-bridged nose, Yasmien's skin tone was made darkish and her nose flat to make her portrayal of Bakekang's ugly daughter more effective.
On the other hand, Isabel Oli wishes to have a Shue Uemura nude lipstick. She is currently playing the role of Alona in Atlantika, an orphan and has the mysterious power of the moon.
More celebrities share what's on their Christmas wish list.