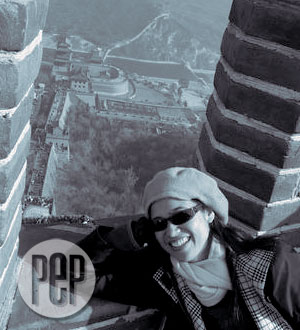 IMAGE 0
---
Actress Maricel Laxa-Pangilinan—withher brothers Melvin and Misha, and their mother, former actress ImeldaIlanan—spent five days last November on a tour of Beijing, capital of thePeople's Republic of China. The trip was actually Mom Imelda's treat. Ms. Ilanan,who now lives in Singapore with her partner Ben Avanceña, decided it was timefor a family reunion.
"She treated us to celebrate mybrother Melvin's birthday," says Maricel. "We also traveled with my mom'sfriends from Singapore. We were 15 all in all!"
Althoughher husband Anthony Pangilinan and their three kids were not with them, Maricelsays the China trip was "masaya, relaxing, and very educational."