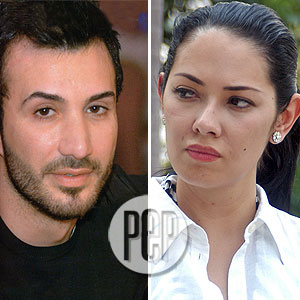 IMAGE 0
---
"I don't want Ruffa anymore. I'm filing for a divorce."
This was Yilmaz Bektas's scathing statement during a phone interview with Startalk last Saturday, June 2.
Obviously hurt and angry, Yilmaz stated the reason that led him to finally end their four-year marriage.
According to the Turkish businessman, Ruffa's interview aired in Turkey—in which his wife allegedly said that she was not happy with Yilmaz and that the only reason she stayed with him throughout the marriage was for the sake of their two daughters—was the final straw.
Yilmaz once again called Ruffa a "traitor," the same thing he threw at her during a previous interview with ABS-CBN's Europe News Bureau chief Danny Buenafe. During that interview, he mocked Ruffa by calling her "Brutus," referring to the trusted friend and traitorous murderer of the Roman emperor Julius Caesar.
He told Buenafe that Ruffa has two contradictory personalities—one which she allegedly uses during their private moments, and another in public, particularly when she's with showbiz friends and the press.
It was a climactic end to a romance whose ending hogged local tabloids and broadsheets and found its way into coffeeshops all over the country.
Yilmaz admitted being hurt by Ruffa's allegations that he is a wife beater and finds it insulting that Ruffa broadcast this in his home country.
"I cannot force Ruffa to love me," he also said.
Though he's done with the marriage, their kids, Lorin and Venice, according to Yilmaz, would always be his priority. He also stressed that he has no issue if the kids opt to stay here in the country with Ruffa's family. But he said he will not hesitate to send his battery of lawyers to Manila once he finds out that the kids are being used in commercials and magazines.
ADVERTISEMENT - CONTINUE READING BELOW
Probed on his future plans now that he's a separated man, Yilmaz said that he'll surely move on and perhaps would be with someone new only after a few weeks.
Ruffa and her mother Annabelle Rama, when informed about all these statements, downplayed the situation and said Yilmaz was only being "emotional."