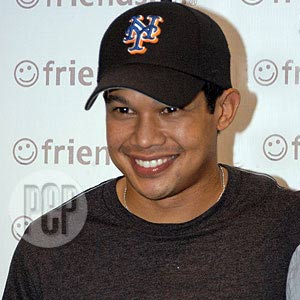 IMAGE 0
---
Early morning radio seemed less controversial and intriguing for the past weeks, especially on Wednesdays. Reason: Magic 89.9 Good Times segment "Forbidden Questions" has been on hiatus.
"I was gone two weeks, was in the States, so no 'Forbidden Questions.' Tapos I just got back the other day," explained host Mo Twister in a text message to PEP (Philippine Entertainment Portal).
There have been rumors circulating that Mo was given a two-week suspension by KBP (Kapisanan ng mga Brodkaster ng Pilipinas). The show, particularly "Forbidden Questions," was said to have violated rules on general program standards with the show's sexual content at times.
"Of course not," said the popular DJ and Showbiz Central host. "[I left] coz I went to see my non-showbiz girlfriend. Ü hehe."
MORNING DRAMA. Listeners were stunned to hear Mo and co-host Maui Taylor having a heated argument at 6 o' clock in the morning yesterday, May 31.
Apparently, Maui filed her resignation.
Maui and Mo had a fight after Mo reprimanded her for her frequent absences. Maui reasoned out that when she signed up for the show, she made it clear that she will be unavailable on some days during the election campaign season. Maui was supporting several candidates.
Mo argued that although Maui had permission to take leaves, she would advise her co-workers of her absence only minutes before the show aired. He pointed out that Maui should be responsible enough to inform the staff beforehand.
ADVERTISEMENT - CONTINUE READING BELOW
In the end, the two hugged, but Maui is still leaving the show.