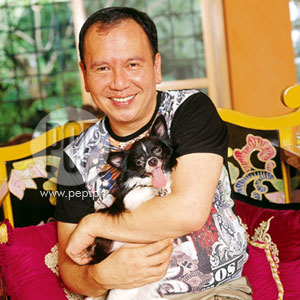 IMAGE 0
---
When Joey Reyes can find a moment away from directing his television shows and movies, writing scripts, and serving as the president of Directors Guild of the Philippines—he can definitely be found in his Alabang Hills home.
The 540-sq. m. space is that most wondrous of combinations: a home that is at once serene and stimulating, an unexpected place of respite in a highly urban environment.
With help from interior designer-friends Jim Tan and Tats Manahan, Joey has fashioned a suburban enclave that incorporates all of his many interests—beads, glass, boxes, modern furniture, antiques, greenery, waterfalls, and everything Eastern.