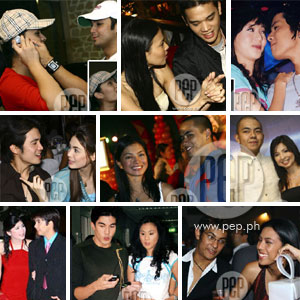 IMAGE 0
---
Last February 2006, YES! magazine dedicated aValentine special to showbiz' hottest couples. The 15-page article featured over 25 couples gracing the glossy pages, with photos capturing their sweet intimacy, smiling and barely an inch away from one another. Fans ofthese showbiz couples surely must have felt kilig as theybrowsed through the pages, imagining themselves in such fairy-tale romances.
Alas, not all fairy tales end in 'Happily Ever After.' Some of the couples— including the hottest tandems—surprised and saddened fans withtheir decision to split up.
This year, PEP recalls these former hot couples thatonce had a special place in the hearts of their admiring fans. They may be no longertogether, but their
kilig
moments linger.