Rissa Mananquil-Trillo says her family has been the motivating force behind the success of Happy Skin, a cosmetics brand she co-owns.
The mother of three relates, "What has worked for me is really embracing the fact that my family is my priority.
"When you know what your priorities are, it's easier to know what you need to say yes and no to.
"If it's a toss-up between being present at one of my daughters' school presentations or attending a work meeting, it's the latter that I will try to adjust."
Even when her business venture was on its planning stage, the first thing she did was seek the advice of her husband Paolo.
She tells PEP.ph (Philippine Entertainment Portal), "You know, when I started my business, I asked permission from my husband because I knew starting my own business would demand so much more and lessen my time with them."
The model-entrepreneur goes on stressing the relevance of letting in the people close to you at the outset.
"it's very important to get their consent or the people around you, whether it's your parents who you might be living with or your husband or your children, because it will also affect their life. So that's very important."
Another thing, according to Rissa, "Having a support system is also very important, and I'm really lucky to have a husband who is always ready to help me in my roles."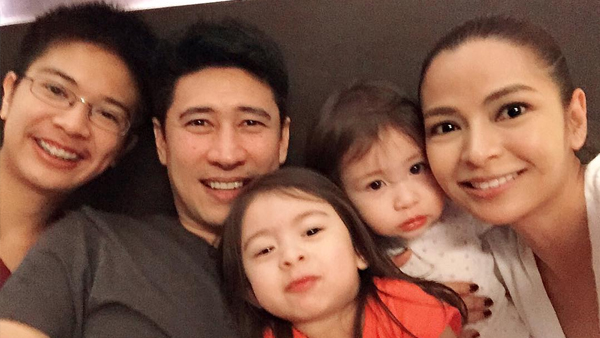 Aside from having the family-first mindset, the 39-year-old mom and author of the book, Read My Lips, discusses four important factors to consider before putting up a business.
1. WHAT THE MARKET NEEDS
Rissa reveals the pertinent questions to ask before starting a business:
She says, "It may not be made or ready yet, but you have to know what you're gonna offer.
"Is it a product? Is it a service? Is it something that you'll import or put a label on or create it from scratch?
"Where are you gonna source it? Are you gonna source it in the Philippines? Are you gonna source it abroad?"
She also advises a solid plan for your business; it should be clear to you how far you want it to go into the future.
"So there [are] so many factors that come into play when you start a business and these are the things you really think about.
"It's not something you do on a whim because you have to think it long-term.
"So you really need to dedicate time to think, 'What do I really wanna do and what plan do I have for it even five years down the road?'"
Do not forget your competitors: can your product or service hold up to theirs, will it outlast others in the same market?
Rissa affirms, "Competition keeps us on our toes. It can be a good thing, especially when you allow your competition to push you to be better.
"Happy Skin started as makeup that cares for the skin and this is what sets us apart.
"Even with new players coming on board, we are confident that we started with innovative products and an inimitable proposition.
"That is what drives Happy Skin today and what will continue to spur it on toward the future."
2. WHAT IS THE REQUIRED CAPITAL?
After finalizing what type of product or service you plan to offer the market, know how much it will cost to execute your plan.
Rissa emphasizes that production costs, as well as the pricing scheme of your competitors, will determine how much you will sell your goods in the market.
Rissa expounds, "When you start a business, not just what you can offer, but sino ba iyong competitors mo, how much are they offering it at that?
"You need to find that gap in the market, 'Okay, if they're pricing it at that, I should price it at this amount so that it's more competitive or more premium because I'm offering something that everyone else is selling.'
"So the kind of capital you need will really depend on the kind of business you're getting into."
3. what is the RIGHT RETAIL CHANNEL?
You have to know the spots where your market can conveniently avail of your goods.
Rissa reveals the two things she and partner Jacqe Yuengtian-Gutierrez considered: (1) the type of audience they want to cater to (2) the place where people buy cosmetics.
Since she and Jacqe wanted to tap the audience with high-spending power, they decided to launch their brand in premium stores.
She recounts, "Our first priority was establishing Happy Skin's equity as a premium beauty brand.
"We were first in Beauty Bar, Rustan's, and even Plains and Prints."
After securing their position in the market of upscale shoppers, the partners started reaching out to the bigger market of budget-conscious consumers.
Rissa recalls, "After we had done that by being available in the channels I mentioned, and by raising brand awareness in that particular market, our next step was to play with volume.
"We would only be able to do that through a sales channel that tapped a wider market and that carried premium, masstige (mass-prestige), and mass-market brands—and this was SM Beauty.
"At the start, we made sure to be present inside SM Beauty in malls that have the highest traffic, like SM Megamall and SM Makati."
Then following the lead of other merchants, Rissa and Jacqe also started renting spaces inside the SM malls.
The celebrity-entrepreneur shares, "We went through the process like how any other merchant would.
"Stall and boutique spaces in SM Beauty and SM malls are high in demand, so it's understandable that SM normally opens up these spaces to known and tried-and-tested brands only.
"Eventually, we started setting up stand-alone boutiques in their malls—the first being our boutique in SM City Cebu, which is also our first boutique outside of Luzon."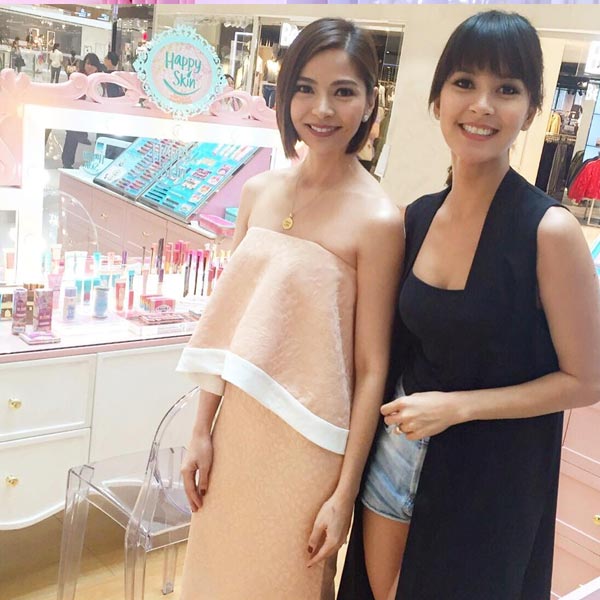 4. WHy it pays to be friendly
Managing a business is a learning process that should start even before you sit down and put your plans on paper.
Having a good network really helps, as the people you meet can also be your loyal customers, advisers, or partners in the future.
Rissa suggests immersing yourself in other jobs or industries.
"You know, a lot of people who want to start a business always think, 'O, when I graduate I'll start it na.
"My advice is when you're young, go ahead, work for different companies, work for different jobs because that's when you build your network.
"That's where you meet people who can be your business partner, you meet people from different industries.
"Don't just jump [into] it. Learn from the different companies you work on.
"Gain experience and that's where you also widen your network."
Rissa proved this to herself when she built her network through her career as a top model and a beauty columnist for The Philippine Star.
She concludes, "I mean, if I can be honest, it's my modeling experience and columnist background that I was able to create so many relationships that helped Happy Skin later on."
This interview was done during the first day of the Cosmopolitan BeautyCon 2019 held on August 31, 2019 at the SMX Convention Center, Pasay City.