Year 2009 was extremely busy and fraught with ups and downs for Piolo Pascual.
That was the year he made the indie film Manila under Bicycle Pictures and MJM Productions, his first project as both actor and co-producer.
For starter, it rained just as soon as the cameras were ready to roll for the film's location shoot inside the Baseco compound in Port Area, Manila.
Piolo remembers it well, "Noong nandoon kami sa Baseco, biglang nag-sudden rains."
He remembers how it felt and being consoled by Atty. Joji Alonso, head of Quantum Films.
"Sabi nga ni Atty. Joji, baptism of fire yun… Sabi ko, 'Ano ba 'tong napasok ko? Parang gusto ko na lang maging artista!'"
The film had a bad start, but it was not ominous.
In May, Manila had its world premiere at the 2009 Cannes Film Festival and in July, it debuted in the Philippines via the 5th Cinemalaya Film Festival.
It could be said that co-producing Manila was Piolo's testing ground for Spring Films, an independent operation he formed in the same year with businessman Erickson Raymundo and director Joyce Bernal.
The idea popped into his head in 2007 when he did the movie Paano Kita Iibigin with Regine Velasquez as his leading lady.
The movie also co-starred Eugene Domingo, and Piolo recalls being impressed beyond belief by her comedic skills.
"Eugene was so funny, she almost stole the film from us," he acknowledges up to now.
"So Joyce and I talked about giving her a break, her first starring role.
"We talked about it then we commissioned Chris Martinez to write the script while Joyce directed.
"So that gave birth to a production, we wanted to launch Eugene Domingo as a lead because we saw talent in her."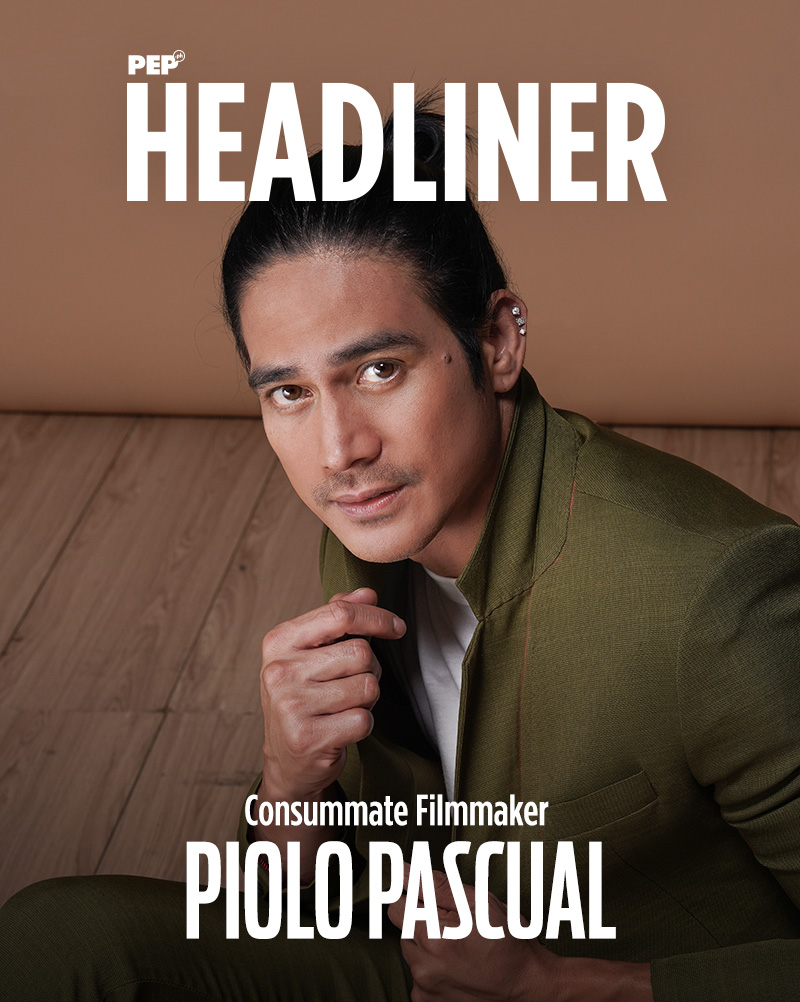 It took the fledgling production outfit two years to finish and release the indie comedy Kimmy Dora: Kambal sa Kiyeme in September 2009.
It was Eugene's first solo film and Spring Films' first produced movie with the participation of Solar Films, MJM Productions, and Star Cinema.
Call it beginner's luck, but it turned out to be more than that. It was a triple whammy.
The start-up movie gave Spring Films instant recognition in the industry, boosted the career of Eugene to greater heights, and earned a total of PHP77.6 million in box office sales.
That grand slam would be followed in the coming years by a few more, perhaps even greater, successes for Spring Films .
Looking back at his journey as a filmmaker over the past 10 years, Piolo likens it to a "rollercoaster ride" of wins and losses.
"Mas marami nga kaming loss, e," he chortles.
"When we would incur charges na kapag umuulan, mga pack-up, mga delay… Sabi ko, 'Ba't ba ko naging producer?' Pag-artista ka, wala kang iisiping lugi, e, lagi kang may kita."
"But as a producer, ikaw yoong naglalabas ng pera so mas may risk. Sabi ko, 'Ang dami ko nang beses na nabinyagan.' But I won't have it any other way. I enjoy it, I have fun doing it."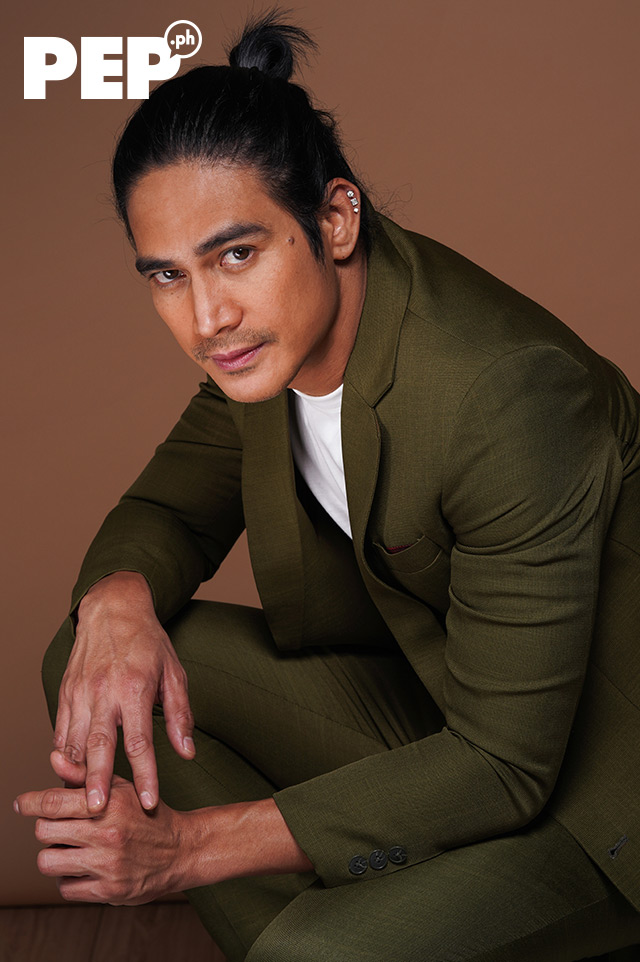 PIOLO: SPRING BOUNCES
Piolo chews on his frustrations in business like a gum; he gives in and after awhile, he spits them out.
Then he comes off it, bouncing like a springboard.
There is a story here, how Spring Films got its name.
He relates, "I was always traveling that time and I felt the anticipation of the spring season. That's when people [are] outdoors.
"And spring connotes upward motion, meaning going up as a spring.
"It's not just the spring season, but also the positivity of the springboard.
"So that's why we decided to call it Spring Films."
The film studio was on a roll after its debut movie. It produced two more films directed by Chris Martinez that completed the Kimmy Dora trilogy: Kimmy Dora and the Temple of Kiyeme, released in June 2012 with Star Cinema, and Kimmy Dora: Ang Kiyemeng Prequel, an entry to the Metro Manila Film Festival in December 2013, with MJM Productions and Quantum Films.
In November 2014, Spring Films produced Relaks, It's Just Pag-ibig, where Piolo and his son Iñigo Pascual starred as also father and son on screen. It was directed by Antoinette Jadaone.
After that last movie, Spring Films laid low for thee years. There was nothing alarming about that. That's just how Piolo and his partners do things at their studio.
In fact, the lull itself was a statement of sorts, that Spring Film was not all about money per se. It is giving the audience their money's worth.
Get this, "We took a hiatus for a time kasi wala kaming concepts, e," Piolo says.
"Spring Films is more into concepts. We like to listen to concepts and make them into a film.
"I have so much respect for my craft. I have so much respect for film, in general.
"With that in my head, I strongly believe that I became a producer not to compromise, but to make it better for the movie audience.
"So our deal for every movie that we do is to make sure of its quality. It's not just about making business, but it's about making a film and getting it out there for people to appreciate, understand, relate to, learn from, and just have a good feeling."
"So I won't shortchange the kind of time and money that people spend to watch our film. That's why I make sure that it's always best foot forward."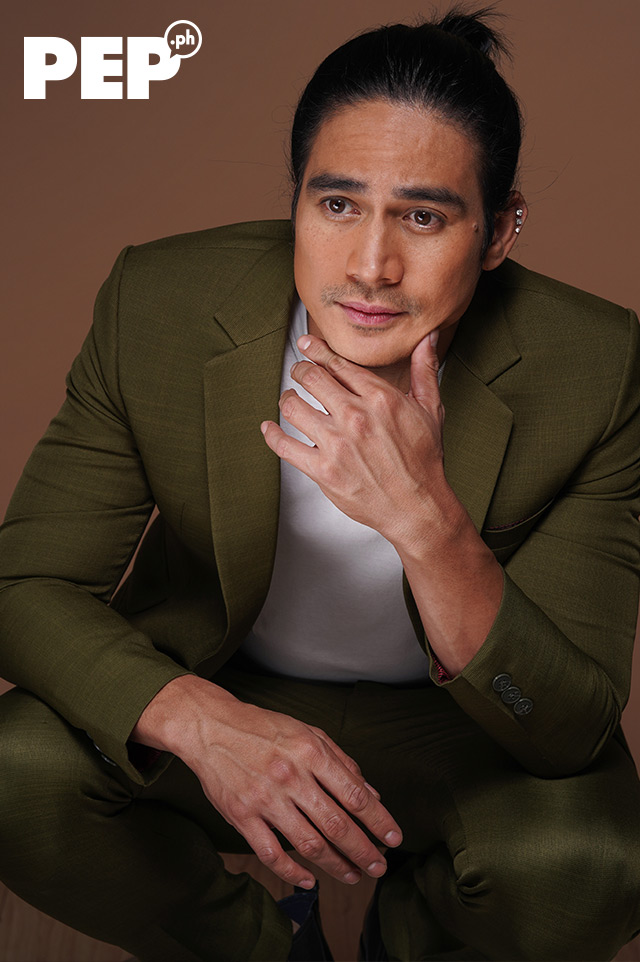 One of Piolo's rules is not to allow the pressure of release dates get in the way of producing quality films. He cites as an example I'm Ellenya L., one of the seven films shortlisted to win awards at the recenly concluded 3rd Pista ng Pilipino (PPP).
A joint project of Spring Films, N2 Productions, and Cobalt Entertainment, the indie film starring Iñigo Pascual and Maris Rascal took two years to make.
Piolo explains, "We take our time to edit, we're not bound by play date or pressure.
"So we are able to work on what we have until we're ready to release them, like Ellenya, it took two years."
True enough, the studio's current project, Fuffy and Fream, starring Piolo and Alessandra da Rossi is progressing however long it takes to get to the finish line.
Piolo is adamant, "Wala kaming play date because we wanna see the finished product first."
PIOLO: JACKPOT OR TSAMBA
In 2017, Spring Films came to life again, showing three movies in a row with Piolo starring in two of them—with Yen Santos in Northern Lights: A Journey to Love in March and opposite Toni Gonzaga in Last Night in September.
In between, Spring Films produced Kita Kita, jointly with Viva Films, on a small budget, reportedly PHP10 million despite being shot entirely in Sapporo, Japan.
It premiered at the 12th Osaka Asian Film Festival in March 2017, and was released in Philippine cinemas on July 19, 2017.
No one at Spring Films could have predicted what happened next. The entire country fell in love with the movie, catapulting the unlikely pairing of the film's lead stars Alessandra de Rossi and Empoy Marquez to heartthrobs.
In an interview with PEP.ph (Philippine Entertainment Portal) in September 2017, Piolo commented, "Marami naman talagang magagaling. We just have to give them the chance."
The story itself does not have a happy ending, but at the tills, bells were ringing. Kita Kita closed as the highest grossing independent film in the country, grossing PHP320 million worldwide.
Still, even with the overwhelming gains of Kita Kita, Piolo says he still hasn't found the right formula to a successful film.
He said in the same interview, "Naka-jackpot tayo, mas maganda rin na i-value natin yung sinabi ng mga tao.
"It's not about the budget, it's about the quality of the film. Sobra yung learning in terms of how we put up a content, kasi yung mga tao are more supportive nowadays and watchful sa mga ginagawa mo.
"I guess it's an opportunity for us to challenge ourselves even better, harder, and come up with concepts na suitable to the audience."
At the PPP 2019 awards night in September, Gio Alvarez took home the Best Supporting Actor trophy for his role in I'm Ellenya L.
Apart from being proud of the winning actor, Piolo finds the audience's response to the film even more rewarding.
"Ang sarap lang na makita na… nakita mo everyone is enjoying your offer. Kita mo iyong mga tao, nagre-react na maganda. Iyon ang fulfillment na money can't buy."
According to PEP.ph's Troika, I'm Ellenya L. is one of the four PPP films now enjoying their extended cinema run up to September 26.
Comments the happy producer, "Nakaka-tsamba naman tayo paminsan-minsan."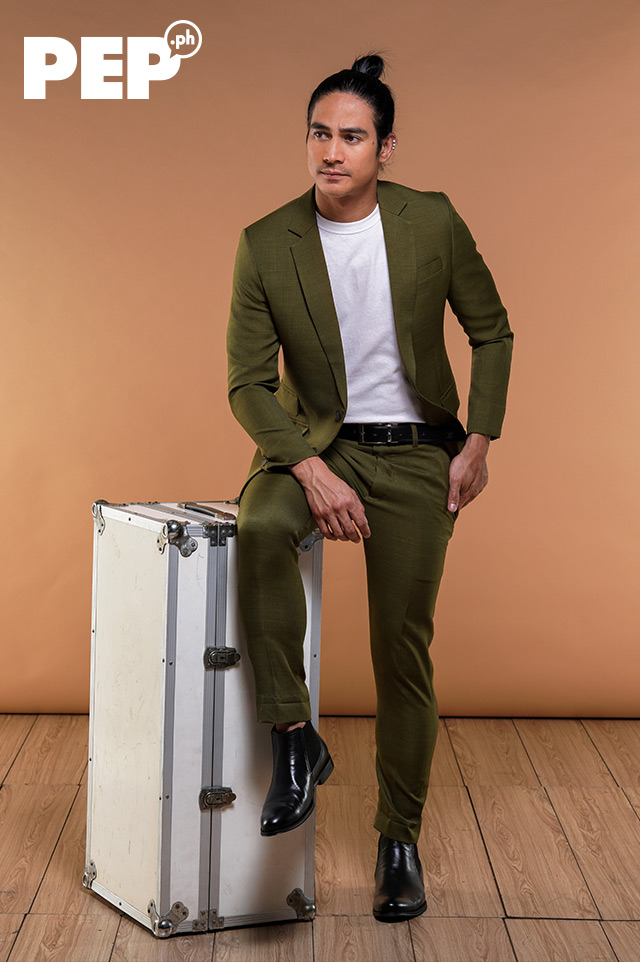 PIOLO SAYS NO PRESSURE
To date, Spring Films has produced 11 movies—including Kuya Wes, co-produced with Ogie Alcasid and an entry to 14th Cinemalaya Independent Film Festival, and Meet me in St. Gallen, shot in Switzerland starring Carlo Aquino and Bela Padilla, and co-produced with Viva Films; both films were shown in 2018.
In June this year, Spring Films released the film Sunshine Family helmed by Korean director Kim Tai-sik.
And in the making of every movie, creative conflict has been a recurring source of tension between the producers and their directors at Spring Films.
When asked which side wins, Piolo answers, "Whatever, whoever is right."
He avers that conflicts are unavoidable, but it is correctable if both parties know how to meet halfway.
"We always have disagreements when it comes to what are we gonna do, who are we gonna follow, producer or director?
"You talk, you talk it out, you talk it out," he says, citing an issue between him and Sigrid Andrea Bernardo, the director of Kita Kita.
"Like, we had this deal Sigrid, she wanted director's cut, her own cut for Kita Kita.
"But we said from the get-go that it will be producer's cut, because we wanted to edit the film as producers.
"But she insisted on her cut. So, we had two cuts for that film.
"We gave her director's cut, but the commercial release was producer's cut."
Known in the industry to be cool-headed, Piolo simply allows common sense to prevail in the middle of arguments.
He stresses, "You have to be humble because if matataas boses niyo, walang mapupuntahan yung conversation.
"Of course, problems always arise… conflicts, issues, but if you have the same intention, hindi magiging problema yoon.
"We give liberty to the director when it comes to execution or how they do the script or do the film.
"But towards the end, when it comes to editing, we make sure that we wanna make the best edit and enhancement of the film.
"We still have the final say. So you talk it out."
Piolo has also loosened up as a boss, admitting he used to be "really strict."
He says, "I guess I've become more practical nowadays, and it comes with maturity when it comes to producing films also.
"We give liberty to the directors or to the staff when it comes to the kind of work that they wanna do."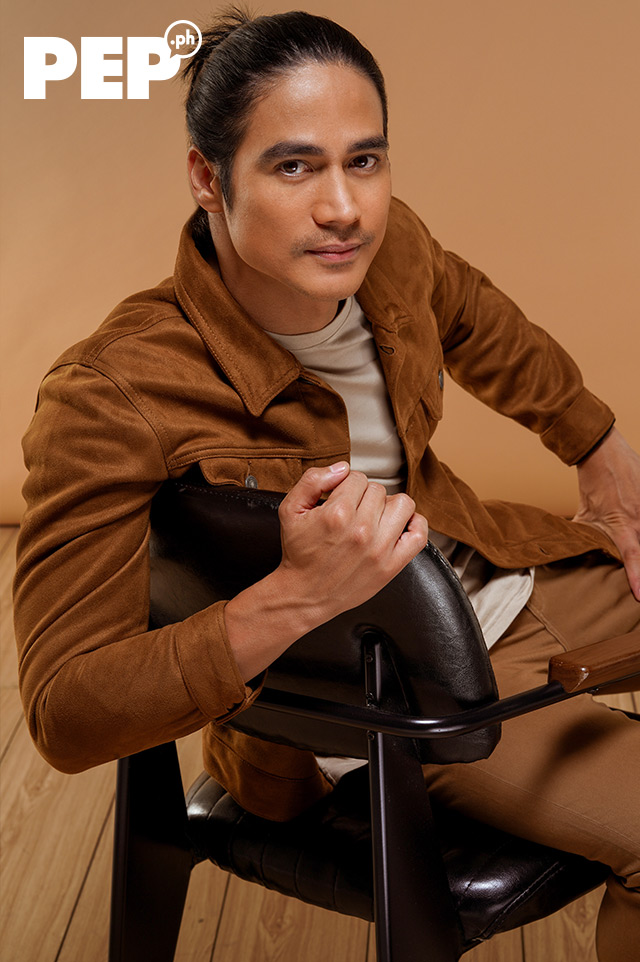 PIOLO IS FIT FOR THE LONG HAUL
A perfectionist by all accounts, Piolo is driven both by his commitment as a filmmaker and by his craft as an actor.
And he is at 42 as fit a producer running around tirelessly to put his films out there as he has been a hunk of an actor and recording artist busily running in all directions over the past two decades.
The Papa ng Bayan so loved by many has not lost the verve of his youth, arriving on the set of PEP.ph Headliner shoot oozing with charisma—with that smile and those lambent eyes that send his fans of all ages and gender falling under his spell.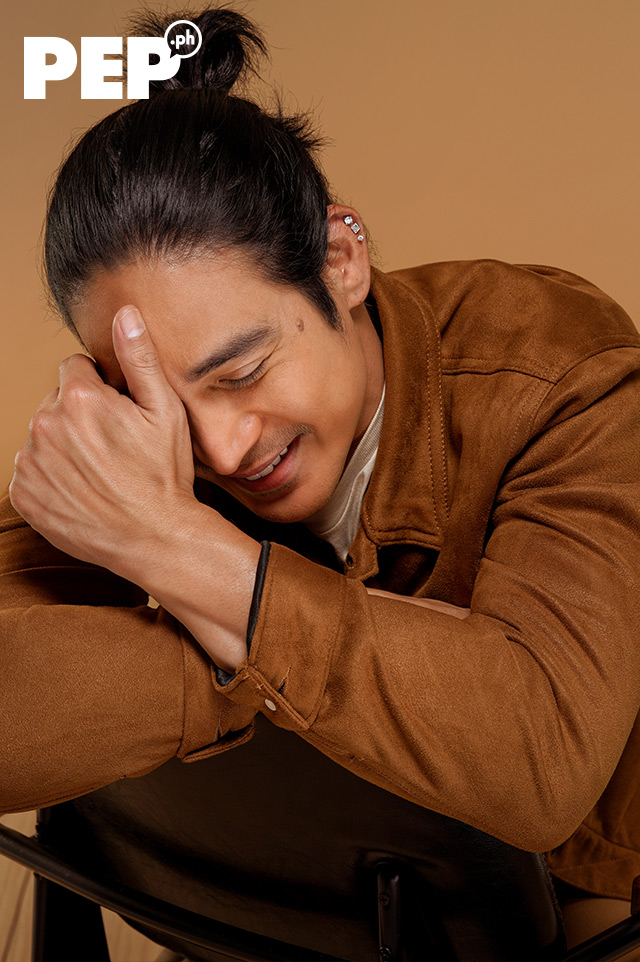 But talking to him about business, he is the no-nonsense studio head who knows the ins and outs of making movies.
He knows charm and sex appeal alone won't crack hard-nut film distributors and cinema owners. They have to be convinced his films are worth the gamble.
"Ang tawag nga nila doon, kailangan mo 'pumokpok.'"
Piolo says, recalling how it went with his first film venture as executive producer.
"Kimmy Dora, there was a time na papa-distribute kami sa Star Cinema. I went personally to show them the film, I defended the film as a produ.
"And then they said it's not Star Cinema-centric, 'So, we can't distribute.'
"We had two weeks to release so we had cramming points na. We had to talk to cinema owners.
"We dined them, got acquainted with them. We went personally to cinemas to show our film.
"Ganoon iyong hard work. Iyon iyong hands-on na akala nila, produce ka lang.
"Hindi, we do our meetings, we do a lot of appointments with different people."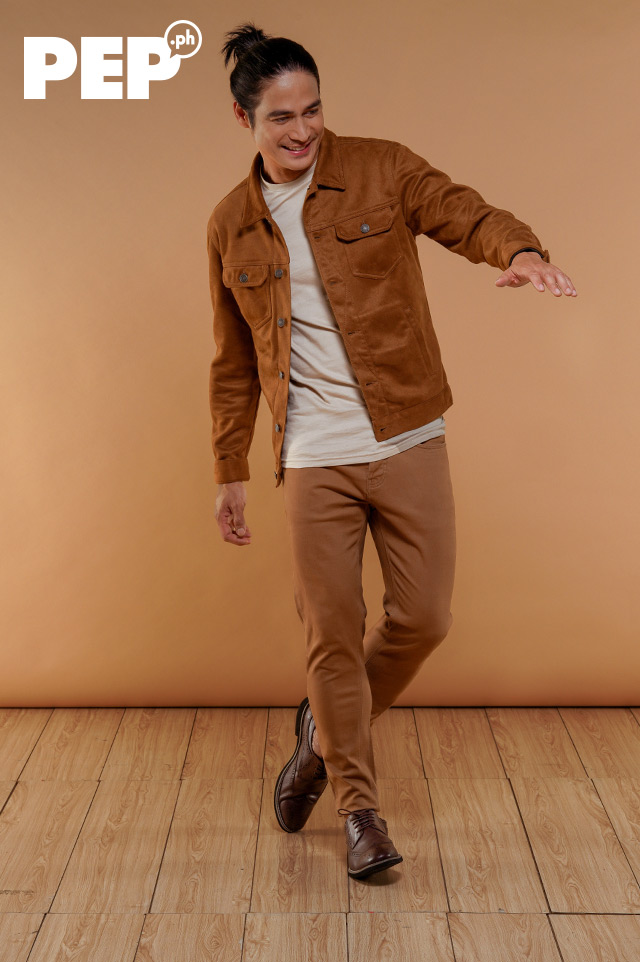 In the end, from having to scout for cinemas that would screen Kimmy Dora back in 2009, Piolo and Spring Films now have 150 cinemas showing I'm Ellenya L.
"But that's the next step for us, to have a distribution arm," Piolo says.
Hard work for Piolo also means being there at every stage of production.
He relates, "I'm mostly present in everything—from the conception until mapalabas sa premiere.
"Very hands-on ako when it comes to editing, scoring and, of course, the finished product.
"You have to be present. I'm there. We meet once or thrice a week."
More than his matinee-idol looks, Piolo has made a name for himself in showbiz for his portrayal of every role given to him—be it the romantic hero in teleseryes or a paralyzed teacher in an episode of Maalala Mo Kaya or an activist tortured in the movie Dekada '70.
In an interview with PEP.ph in March this year, Piolo declared his intention to stop doing teleseryes.
He reiterates to PEP.ph Headliner, "I've lessened my TV work so that I could focus on other things like producing.
"I guess there's so much vacuum for movies nowadays, so we're taking advantage of that.
"So in essence, because of that, maraming days that I work more as a producer than an actor or performer.
"Particularly itong Fuffy and Fream that kami nag-produce and ,at the same time, ako rin iyong artista.
"So it's kinda hard, you know, to wear different hats.
"But I'm focused more on the acting since we have Joyce naman on the side to help Alessandra."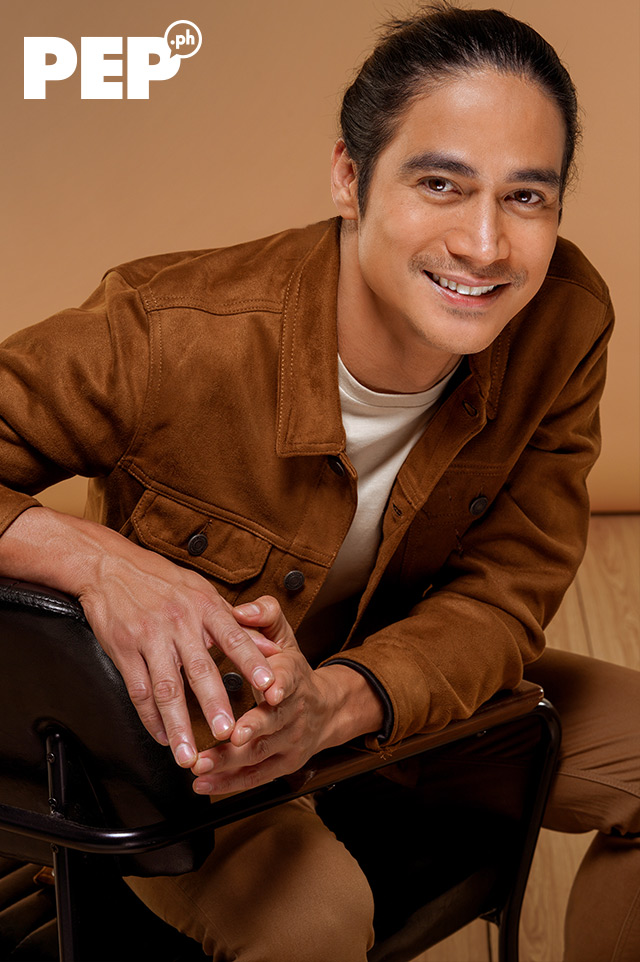 Piolo is also set to do a another movie with Claudine Barretto, their second excursion 15 years after their hugely successful Milan, reportedly his top-grossing film to date.
In her interviews with PEP.ph, Claudine has referred to Piolo as one of her best friends in showbiz and was all praises for him.
She said, "He is getting better and better by the day… He never stops growing, that's one thing I really like about Piolo."
Indeed, expanding is very much in the minds of Piolo and his partners, resolving it's a must that Spring Films collaborate with streaming apps in order to grow in this era of the powerful dot.com.
It will be tough going for their projected iWant series, Manilennials, given that a lot of filmmakers have gone ahead of them and the field may be getting a little crowded.
Piolo is unfazed.
He says, "Actually, it's an advantage for us, more than conflict or more than competition, because we provide them content.
"And when there are more players in the field, it's a big challenge for us since we are here not to compete.
"We are just here to come up with films that would really matter and talk about our times. We wanna be good storytellers.
Piolo's other wish for Spring Films includes his son, Iñigo.
He feels it's a long shot to hoist the flag of Spring Films on foreign soil but, who knows?
Piolo is keeping the dream alive because, "We wanna put our films out there in the international market, in the international scene... because I want us to be able to represent Philippines.
"Iyong galing talaga dito. Rooted from here. So I wanna be able to get to do it.
"I hope my son gets to do it... I hope and pray it happens in my time."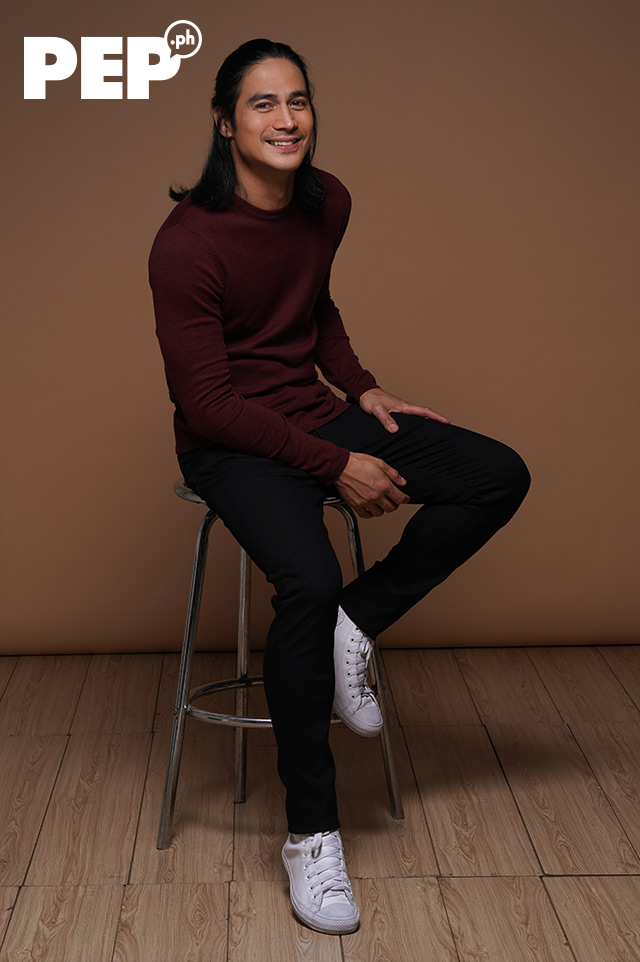 But at the heart of Piolo's dream, however ambitious, is his consuming passion to tell a story in a film.
He says, "The best part about that is the experience that we bring with us and iyong eternal memory of a film... we just have so much respect for cinema, that's why we do what we do."
SHOOT PRODUCER: Nikko Tuazon
CO-PRODUCERS: Rommel Llanes, Jocelyn Dimaculangan
ART DIRECTOR: Chookie Benipayo Cruz
PHOTOGRAPHER: Raymund Isaac
VIDEO PRODUCERS: Mart Magdangal, Zoe del Rosario
INTERVIEW BY: Jocelyn Dimaculangan, Justine Punzalan
STYLING: Ton Lao
HAIR AND MAKE-UP ARTIST: Donnabel Magbojos
Special thanks to Erickson Raymundo of Cornerstone Entertainment