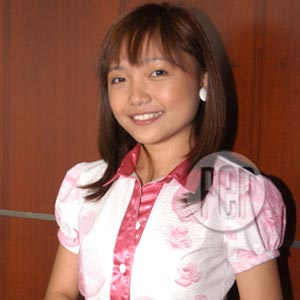 IMAGE 0
---

She was just a Little Big Star Finalist then. Nobody knew that two years later, CharicePempengco would become a singing sensation not only in the Philippines but alsoabroad.
Charice gained popularity online through the video-sharing site YouTube. A registered user of the site uploaded avideo of her LittleBig Star performance of Whitney Houston's "I Will Always Love You." The recording company Ten SongsProduction and Extensive Talent Management—based inStockholm, Sweden—discovered this video and asked her to record six songs forthem.
Among the songs that she recorded were two covers—"I Will Always Love You" of WhitneyHouston and "Running Up That Hill" of Kate Bush—and four originalsongs sourced by Ten Songs namely "All The Money In the World," "Amazing," "ItCan Only Get Better," and "Born to Love You Forever." These songs are expected to be released digitally.
Charice continues to make a name for herself in the international scene. She wowed Koreans in the talent show called Star King. A lot of Korean viewers became fascinated with her when she sang Dreamgirls'song titled "And I Am Telling You I'm Not Going." Another fan of the young singer posted this performance in YouTube,thus, adding to her exposure online.
ADVERTISEMENT - CONTINUE READING BELOW
She was then featured twice on E!'s The Daily Ten—the firstfeature came out on November 14 wherein the headline stated, "A Star Is Born," while the second was released on November 16. In it, Charice was included in the "Hollywood Royalty" segment with the title "A Queenis Born." The host Debbie Matenopoulossaid, "She is the voice that the people will and should hear."
Her dreams of international recognition did not stop there. Last December 4, aftershe showcased her voice to entertainment media during the ABS-CBN Christmas party for the press, Charice made another important announcement. The14-year-old singing sensation confirmed reports by saying that she got anotherinvitation from Emmy Award-winning host Ellen DeGeneres. On the November 28th episode of TheEllen DeGeneres Show, Ellen said on television that she wanted Charice tobe in her show.
In a taped interview in Entertainment Live! last Saturday,December 1, Charice excitedly said, "First of all, nagulat po ako, parangnapaisip po ako, 'Wow! Pang-international!'"
ADVERTISEMENT - CONTINUE READING BELOW
She continued, "Hindi po ako makapaniwala kasi marami pongnagsabi sa akin na sa show na nga po na iyon kumbaga talagang pahirapan. Unlike Beyoncé, Mariah, pahirapan mag-guestdoon. Tapos bigla ko na lang nakita nasila na po mismo ang nag-iinvite sa akin to join their show."
With all the blessings that are coming into her life, Charice couldonly say, "Talagang very proud po ako to be a Filipino."
When asked to give her message to her fans, Charice thanks them profusely. "Maraming-maraming salamat posa mga tao na laging nandiyan para sa akin at sumusuporta."