Admit it, girl, shopping is your favorite pick-me-up. And to make you feel even better, here's a tip on how you can happily spend away and save at the same time.
The way to do it is to shop using a mobile payment app or e-Wallet that offers discounts and cashbacks galore on your purchases.
Here, PEP.ph (Philippine Entertainment Portal) enumerates the ways mobile payment apps can make you a smart and wise shopper.
WHAT ARE MOBILE PAYMENT APPS?
Mobile payment apps are programs that you can download on your phone for free so you can shop without having to bring cash or credit card.
There are several mobile payment apps currently accepted in stores nationwide.
Topping the list are PayMaya, GCash, Coins.ph, PayPal, and GrabPay, which are available for download on both iOS and Android.
HOW DO YOU USE A MOBILE PAYMENT APP?
To start using your e-Wallet, you must first create an account on the app then deposit money to it at partner stations nationwide, such as banks, department stores, and convenience stores.
Once loaded with credits, you can proceed to pay for your purchases by scanning the QR code at the store's counter using your payment app.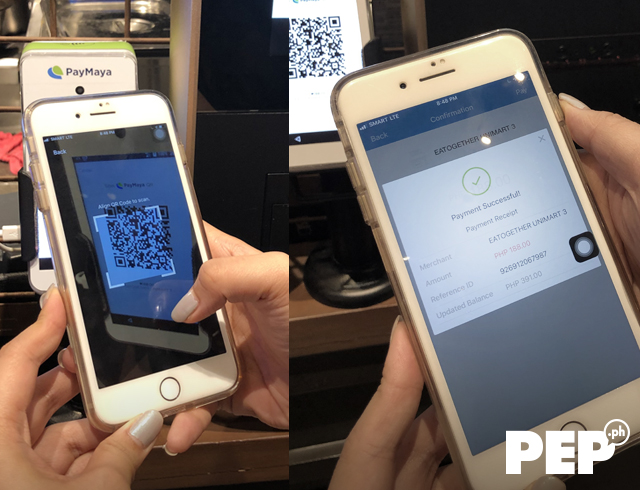 If you're shopping online, you can simply choose the app as your payment method.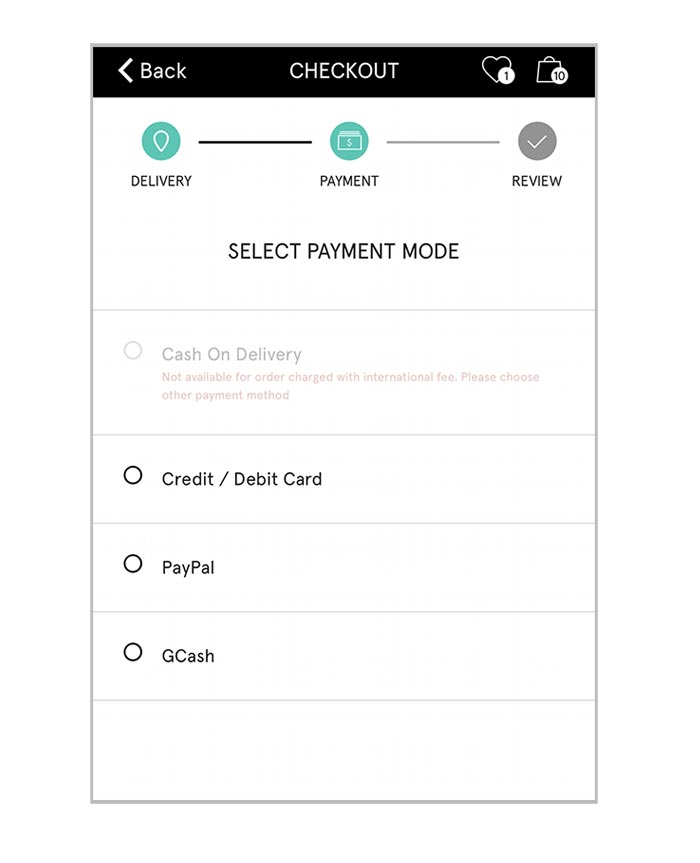 It's just like a wallet, but more convenient as it doesn't require you to carry a wad of cash wherever you go.
These apps also give perks that you can't get from paying in cash, and would help you save up for your next shopping.
CASHBACKS OF UP TO PHP1,500
Cashback is an incentive program where you receive a percentage of your purchased amount after you have spent the required amount through your app.
You will receive it as credits that you can use again when buying at the app's partner stores.
Among the mobile payment apps available in the Philippines, PayMaya and coins.ph are the ones currently offering cashbacks to its users.
With PayMaya, you can earn as much as PHP1,500 cashback when you use their app to shop in retail stores both online and offline from October 1 to 31, 2019.
They also offer cashbacks to those who use the app for booking hotel accomodations, buying gaming pins, or purchasing mobile load.
With coins.ph, you can get up to 110 percent cashback with a minimum spend of PHP50 on load purchases until October 16, 2019.
It is not only in this month that e-Wallets offer cashbacks.
PayMaya and GCash usually give cashbacks during summer, too, so it's surely worth the download.
EXCLUSIVE DISCOUNTS
Aside from cashbacks, there are also a lot of discounts that you can score only from your e-Wallet.
Right now, PayMaya is giving a 12 percent discount on Zalora purchases until December 31 this year.
GCash, meanwhile, grants its users PHP100 off in Mumuso until October 20, and 20 percent discount when you buy a specific milk brand in Lazada until October 31, 2019.
PayPal will also provide you with a discount when you buy on Korean online store GMarket.
Mobile payment apps usually give discounts monthly, so using the app is like buying on sale all throughout the year.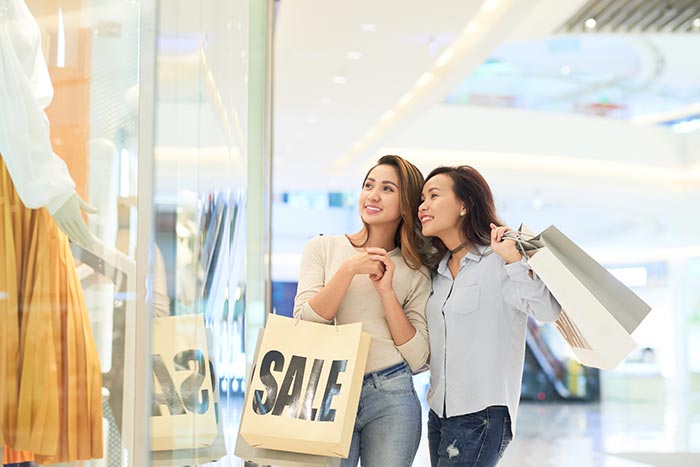 FOOD TREATS
Aside from discounts on fashion finds, mobile payment apps also give out food vouchers or treats with the use of their app.
PayMaya is currently giving away BonChon Chicken or Bibimbap vouchers to members spending at least PHP200 in the restaurant.
GCash also comes up with various promos every month that let you eat out without having to break the bank.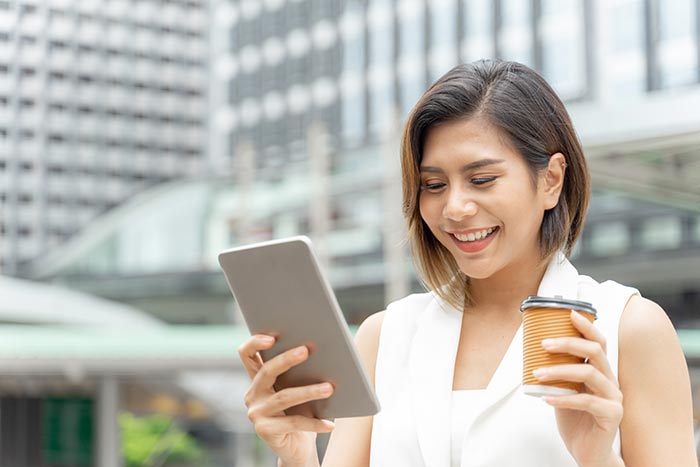 BONUS: LOW foreign EXCHANGE RATES
Besides the e-Wallet, PayMaya also has a physical Visa or Mastercard that their users can link to their app so they can shop at their favorite establishments.
One of the advantages of owning the card is that you can use it abroad (while you can only use their e-Wallet locally), and they'll charge you based on low foreign exchange rates.
PayMaya Brand and Marketing Services Head Heidi Garayblas explained this to PEP.ph during the PayMaya promo launch last September 26, 2019, at Eattogether Food Hall in Capitol Commons, Pasig City.
She said, "When you travel, [the PayMaya card] is accepted in any Mastercard or Visa [terminals]. And you can do your transaction.
"Secret is that we have good foreign exchange rates. We don't have bank branches."
ARE MOBILE PAYMENT APPS SAFE?
Despite the rise of mobile payment apps over recent years, many consumers remain skeptical, fearing identity theft.
But according to defendingdigital.com, it is safer to shop with an e-Wallet because it doesn't leak your details anywhere else.
The site explains, "When you pay with a digital wallet or mobile payment app, the merchant (entity you're paying) doesn't receive the details of your credit card, debit card, checking account, or other underlying source of funds.
"Usually they receive a unique, one-time code that's only good for that purchase.
"So if a rogue employee tried to steal the transaction details, or the company was hacked, they wouldn't get your credit card details (or the details of whatever other underlying account you paid with)."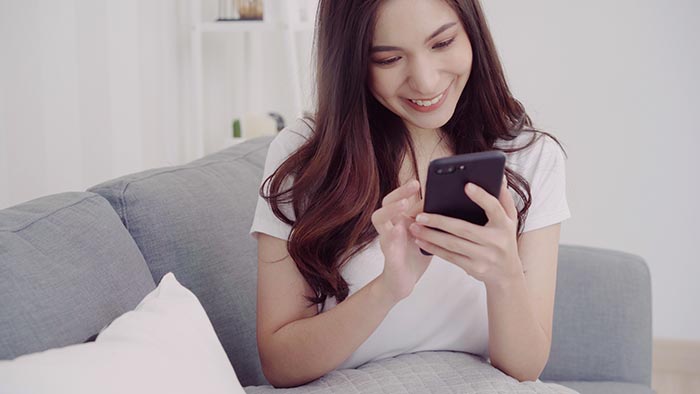 Digital wallets are also better than cash because they can keep thieves at bay.
PayMaya's Heidi Garayblas affirmed, "You don't have to bring money with you, which can be subject to theft especially when it's a huge amount."
If your phone gets lost with your e-Wallet in it, fret not as it will be useless without your password.
And in case this happens, Heidi said that you can easily remove the credit card details on your app by logging in through another phone.
"When you access your app from another phone, you can easily unlink all the cards that you have there. So it's easy.
"It's also better to call our customer service [hotline] to ensure that you can have your transactions blocked in the meantime that you don't have your phone with you."