Ronnie Liang is now licensed to fly solo.
The achievement comes after finishing 30 hours of flying time as part of his flight training to become a certified pilot.
Ronnie marked the milestone in a pinning ceremony that took place at 10:00 a.m. today, November 26, at the APG International Aviation Academy, Inc. in Subic.
Present at the ceremony were Ronnie's flight instructor Captain Christian Atanacio and APG International Aviation Academy Inc. School Administrator Captain John Corda.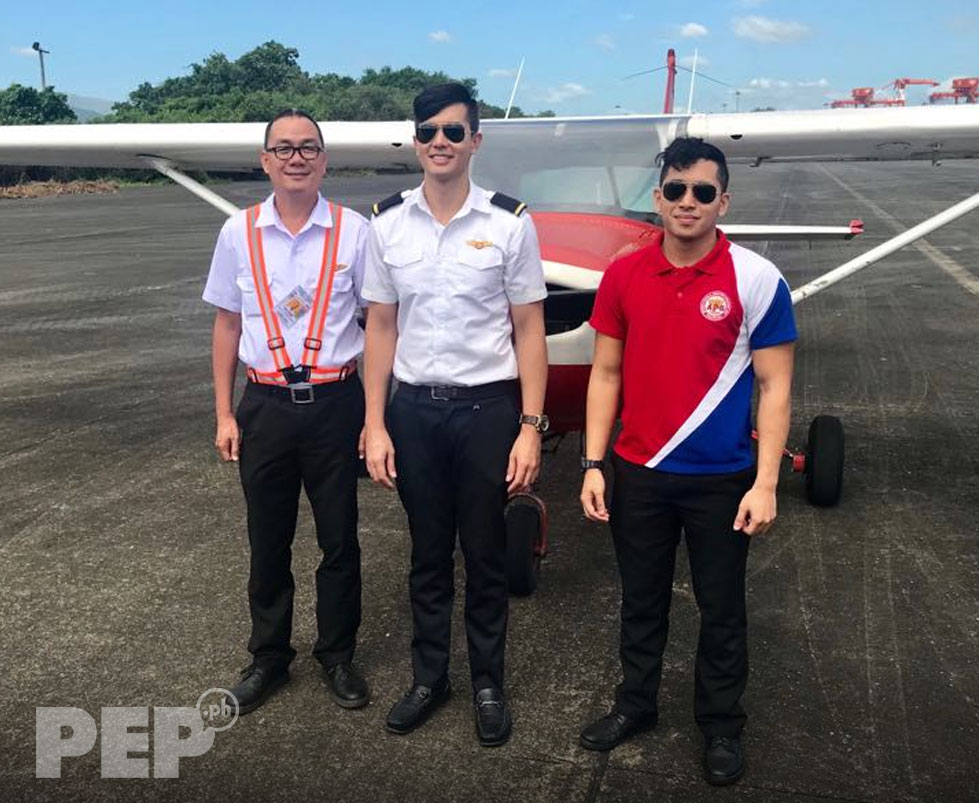 After the pinning ceremony, Ronnie took an airplane around the runway, but did not fly it into the air because of the ongoing no-flight zone policy in place for the upcoming SEA Games.
Upon alighting from the airplane, Ronnie was "baptized," with Captains Atanacio and Corda dousing him with a bucketful of water. The "baptism" was part of the ceremony celebrating this milestone in Ronnie's journey to becoming a licensed pilot.
Ronnie is likely to complete the 200 hours required to become a commercial pilot by early next year.
He needs ten hours more to become a private pilot.
Aside from Capt. Atanacio and Capt. Corda, Ronnie is also grateful to Capt. Arnel Miguel, owner of APG International Aviation Academy, Inc., for giving him the chance to fulfill his childhood dream.
Ronnie can now be called the singing pilot behind the phenomenal hit song "Ngiti."