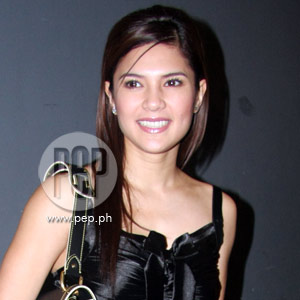 IMAGE 0
---
2007 was not all about scandals and breakups in showbizlandia. A number of Filipinos brought honor to the Philippines—instilling national pride among their countrymen within and outside the archipelago.
As the Year of the Rat begins, PEP (Philippine Entertainment Portal) looks back to the Year of the Pig and lists four personalities who created impact abroad by their achievements. Once again they proved that Filipino talent is truly world class, worthy of international standards.
MANNY PACQUIAO. Not all was good news for for the boxing champ last year. He got into legal disputes, his foray into politics knocked him out, and showbiz controversies punched him right and left.
But Manny Pacquiao, who turned 29 last December 17, had traveled a long way from General Santos City, South Cotabato, as an amateur slugger who dreamed of big bouts to win a title and thus provide his family with a decent life. He started his professional boxing career at age 16, and his record boasts 45 (90%) wins out of 50 fights, with 35 KOs and only three losses and two draws (Wikipedia).

When the 5' 6" Pinoy lefty entered the ring last October 6, 2007, at the Mandalay Bay Resort Hotel and Casino in Las Vegas, Nevada, for a rematch with Mexican legend Marco Antonio Barrera, he was already a Super Featherweight with a glowing reputation in the international boxing arena. Compared to Barrera, Manny was at the peak of his young career and much was at stake on the eve of the highly anticipated rematch.He defeated Barrera by unanimous decision.
ADVERTISEMENT - CONTINUE READING BELOW
Doing what he does best, the man dubbed as the "Pambansang Kamao" put all distractions behind, like his defeat in the May elections, and mercilessly pounced on his aging opponent. Manny's fans all the way from Las Vegas to Manila to Cotabato City rooted for him as if their lives depended on his victory. Despite Barrera's gallant stand, the event painfully illuminated the obvious—that little was left in his tank. After 12 grueling rounds, Manny, with a rosary dangling from his neck and a boyish smile etched on his face, stood triumphantly before the whole world.
Pambansang Kamao put the Philippines on the world map of boxing, as he did in previous triumphs. Expectations will run high again on March 15, 2008 when he faces Juan Manuel Marquez in a rematch at the same Las Vegas arena where he beat Barrera.

VINA MORALES. Sharon Garcia Magdayao, popularly known as Vina Morales, has been a showbiz figure since her teenage years. Despite managing to sustain herself in the unpredictable waters of the biz, it's been quite a while since something new came out about the singer-actress enough to warrant much attention. Until August 12, 2007.
Actually, Vina's good fortune started on August 5 when she nailed the right to participate in the 2007 IKON Asean singing contest tilt held in Malaysia. IKON is a contest for professional singers and bands whose talents deserve wider exposure in the Region. Each contestant is required to render an original material—either written for or by the artist him/herself.
During the last night of the contest, Vina, who was wearing a white body-hugging suit and knee-high boots, was a sight to behold. But more than the getup, the Filipina performer held the audience captive with her song, "Pangako Sa 'Yo" before going on to her rendition of "Feels So Nice."
ADVERTISEMENT - CONTINUE READING BELOW
The crowd's enthusiastic response was instantaneous. Stunned by the performance, Indonesia's bet Judika, reportedly enthused, "I didn't know what the words of her song meant but I knew it was about love." He then harped on Vina's physical attributes and talent: "She has this beautiful face and incredible voice. I really want to collaborate with her soon."
It wasn't an easy feat at all as Vina went up against the best in Southeast Asia, most notably, Malaysian superstar Jaclyn Victor. Aside from the IKON trophy, Vina went home with a cool US $25, 000 cash.
KJWAN. For local fans of the surging rock scene, Kjwan is a known unit with a reputation for unleashing tight guitar driven riffs, jazz-meets-rock infused drum fills and in your face lyrics sweetened with infectious melodies. Given all those points plus the fact that the quintet of Marc Abaya [vocals], Kelley Mangahas [bass], Jorel Corpus [guitar], J-Hoon Balbuena [drums] and Boogie Romero [guitar] are true independent artists however makes them virtual unknowns to mainstream audience who rely merely on commercial radio for the latest in music.
But that of course doesn't ruffle the band's collective feathers. Along with Vina Morales, Kjwan went to Malaysia to represent the Philippines in the band category of the IKON meet. As always, Kjwan, thrived on a live setup—an environment where they could fully exhibit their musicianship and all-out passion. The band apparently hatched a plan to stun the audience before cooling things a bit. Launching into "Invitation," Kjwan let everyone experience their trademark heavy sound before shifting gears to the easy listening reggae inspired, "One Look."
ADVERTISEMENT - CONTINUE READING BELOW
The audience, especially the judges, loved it and unanimously declared Kjwan as the overall winner. Later on, Marc—who is the son of famed director Marilou-Diaz Abaya—smilingly [and jokingly] summed up the band's appeal, which ultimately brought them the coveted honor.
"They're afraid of us," he said teasingly, referring to Kjwan's intimidating appeal. So, who said heavy can't be sweet?
CHARICE PEMPENGCO. Three big things went 14-year-old Charice Pempengco's way. First, there's that undeniable singing talent, thanks largely to her powerful vocal pipes that belie her young age. Second, the power of cyberspace, paving the way for her to become an international find amongst YouTube disciples. Lastly, she has the confidence and backing of Emmy Award winning host Ellen DeGeneres.
When Charice competed in Star King, a Korean talent show, she got more than she bargained for. It was late November 2007 when popular American host, Ellen DeGeneres, saw the clip of Charice's performance on YouTube where she was instantly taken by the young girl's talent and charisma. She then announced her desire to have Charice as a studio guest in her show.
"Nagulat po ako," Charice initially said in an interview, pertaining about Ellen's bold announcement. "Parang napaisip ako, 'Wow! Pang-international!'"
Ellen was not joking at all. Last December, Charice made her U.S. debut through the Ellen DeGeneres Show where she was received warmly and enthusiastically by the audience and by the host herself.
"You're amazing! You're amazing!" exclaimed Ellen after Charice's effortless rendition of "And I Am Telling You I'm Not Going." Overwhelmed by the experience, Charice ran towards Ellen's waiting arms and hugged the award-winning host while tears streamed down uncontrollably from her eyes. Ellen then went on by saying: "We just witnessed the beginning of this girl's career that we're gonna go, 'I was there, I saw her.' She is unbelievable."
ADVERTISEMENT - CONTINUE READING BELOW
Charice capped her appearance by singing a Whitney Houston classic, "I Will Always Love You," earning a standing ovation from the audience in the process. As an added sign of goodwill, Ellen presented Charice with a new Ipod Touch-a replacement to the one she had lost during the long flight to the U.S. Lucky girl indeed.
MORE FOR 2008. For the New Year, we hope that more of our countrymen, not only from the world of show business, would continue to bring honor and great pride to our country. Given the talent and determination of Pinoys, 2008 may just be another year of recognition at home and beyond borders.