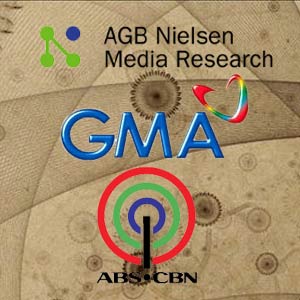 IMAGE 0
---
ABS-CBN finds the AGB Nielsen Media Research report released last Tuesday, January 15, lacking in reason.
According to AGB Nielsen's Data Review on the panel intervention issue, the Lopez-owned network had also infiltrated the panel homes through their promotional activities, specifically in the Visayas and Mindanao regions.
The investigation conducted by the media research firm was in connection with the lawsuit filed by ABS-CBN against them last December 14, 2007, for allegedly failing to probe reports of bribery and cheating to manipulate the rating figures in some areas around the country.
Last January 7, the Quezon City Regional Trial Court junked the P63-million lawsuit, citing ABS-CBN's court action against AGB Nielsen as "prematurely filed."
ABS-CBN's rival station, GMA-7, was dragged into the controversy after reports circulated that various promotional activities conducted by the Kapuso network found their way into the panel homes, consequently influencing the normal viewing behavior of the metered households.
GMA-7 contested the accusation by arguing that all promo activities are legal and done openly as part of any normal business-marketing endeavor meant to bolster its presence before the public. The network also added that the promo blitz is being carried out without malice and without regard to whether the household is metered or not.
In the light of the latest AGB Nielsen report,GMA-7 likewise issued a statement yesterday afternoon saying: "ABS-CBNnever mentioned in their statements and news reports that they, too,were conducting field promotional and other activities in the regionswhich, based on the AGB report, also exposed some panel homes toABS-CBN. Instead, ABS-CBN just continued erroneous and maliciousallegations on the manipulation of ratings in the regions."
ADVERTISEMENT - CONTINUE READING BELOW
The AGB Nielsen report alleges that ABS-CBN entered some panel households to "check signal clarity in exchange for gift offering."
In addition: "ABS-CBN's promotional activities, including 300 pesos and groceries every month in exchange for loyal viewing of ABS-CBN shows."
Reacting to the AGB Nielsen report, ABS-CBN, in a statement issued to PEP (Philippine Entertainment Portal) this morning, disputed the content of the data and its logic.
"ABS-CBN was the one who initiated the move to clean up the TV ratings system. It does not make sense for us to call for this clean up, if we ourselves have done anything intentionally to infiltrate the panel homes of AGB Nielsen Media Research."
The Lopez-owned network challenged AGB Nielsen to present valid proof and back up its claim before the network takes necessary steps to address the issue.
"We understand that our questions have affected AGB-NMR's operations," acknowledged ABS-CBN, "but we urge them to show proof and we will investigate. We do not condone any actions that would affect the credibility of the ratings."