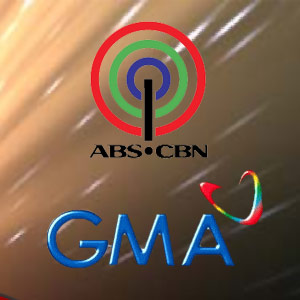 IMAGE 0
---
The battle for a clean TV ratings continues as two morewitnesses from the remote station of GMA network in Bacolod, Negros Occidentalcame out to back up their claims on the alleged ratings anomaly.
On Thursday, January 24, former RGMA Bacolod programdirector Donard Duane L. Nojas appeared on TV Patrol World to tell hisaccount of the alleged manipulations conducted by RGMA Bacolod to boost itsradio and TV ratings.
He even said that RGMA hired Toto Aliguin, another ABS-CBNwitness who revealed his identity in public, and others to scout for membersof AGB Nielsen panel homes and bribe them to faithfully tune in to GMA-7programs.
In addition, during the taped interview aired in The Buzzyesterday, January 27, Nojas claimed, "I can speak for the radio ng GMA[network], yung manipulation is an ordinary business na 'yan, e. And during service, we are tasked to do thatat all cost para lang maiangat ang ratings ng Super Radyo. Gawin lahat [kahit] anong klaseng manipulation."
The former RGMA employee also revealed that a high-rankingofficial of GMA network ordered the alleged manipulation of ratings. He said, "Katulad sa akin, I was receivingorders from our vice president."
The following day, January 25, a retired employee of RGMABacolod approached ABS-CBN to say his piece about the ongoing ratings issuebetween the two giant networks, ABS-CBN and GMA-7.
Former RGMA Bacolod station manager Fred Alejaga revealedthat the alleged manipulation was actually a top secret among the higherofficials of RGMA. The people involvedin the said manipulation were not allowed to divulge this to theircolleagues.
ADVERTISEMENT - CONTINUE READING BELOW
Alejaga explained, "Compartmentalized.Hindi dapat sinasabi... kasi top secret itong ginagawang ito, top secret. Hindimo puwedeng sabihin sa lower echelon baka mag-leak. Sinasabi, 'You must be carefulna hindi kayo mahuli 'tsaka hanapin mo ang headquarters.' At saka yung otherdetailed trabaho, sa level lang namin 'yon."
The retired employeealso said that although they knew that it was unethical, they could notresist the alleged manipulation order because they might lose theadvertiser if it did not fare well in the ratings game.
He said, "Tayo angpinapakinggan ng tao pero matalo tayo in one week's time kung hindi tayomarunong during survey time. Masama nga sana, pero wala kang magawa. Kung hindika sumasabay sa ganyang gawain ay mawalan ka ng pera, wala kang advertisement.Kasi 'yong bible ng advertiser 'yong survey results, e."
Alejaga clarified that he did not come out to damage the reputation of GMA network. Hesaid that he just hopes that the truth about the ratings controversy would comeout.
He added, "Itongmga nangyayari, it is a blessing in disguise na ma-correction na itong reportna hindi manipulated. Kawawa naman yung advertiser."
Alejaga worked forRGMA starting August 2004. He resigned on February 2007.
Meanwhile, GMA Network already denied these allegations earlier through a statement sent by RGMA president Miguel Enriquez.
The letter said, "Our radio stations continuously conductpromotional activities, all of which are announced heavily on air and areconducted openly. Several promotional activities are conducted in cooperationwith some of the most prestigious advertisers and advertising agencies in thecountry.
ADVERTISEMENT - CONTINUE READING BELOW
"RGMA will continue its legitimate radio promotionalactivities especially because they add to the enjoyment and listening pleasureof our listeners."
Nojas, according to GMA-7, was terminated from his job "for violation of company policies, serious misconduct, gross neglect of duty, and loss of confidence."
GMA-7 also said that Nojas was found guilty of sexual harassment duringhis stint as program director. In addition, he was also discovered tohave anchored for a rival station, a clear breach of company policies.