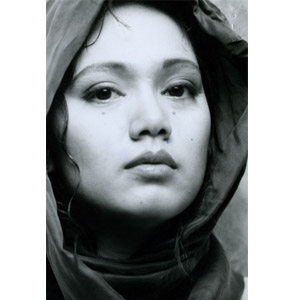 IMAGE 0
---
Last week, PEP (Philippine Entertainment Portal) bloggerJohn "Sweet" Lapus gave tribute to his idol Maricel Soriano on the occasion ofher 43rd birthday last February 25. He tells warm and amusingstories as her "anak" and shows us her facets as the Diamond Star."Maricelians" is John's term for her countless fans.
For the same reasons, PEP honors the country's very own"Maria" by recalling the milestones in her lifelong career, from child actressto comedian and dancer to award-winning dramatic actress.
JOHN EN MARSHA. Maricel,who was then six years old, was first introduced as a child actress in the 1971film titled My Heart Belongs to Daddy. Three years later, she won her first acting trophy, the Best Child ActressAward, in the 9th Manila Film Festival for the movie Alaala Mo,Daigdig Ko (1973)
Maria became more popular when she played the role ofShirley in the longest running sitcom John En Marsha (1973). For almost 17 years, Maricel acted as theonly daughter of the King of Comedy (Dolphy as John Puruntong) and the lateNida Blanca (as Marsha), both of whom she looked up to as her second parents.
After more than a decade, ABS-CBN revived John En Marshathrough the Sunday sitcom John En Shirley (2006). Here, the concept was still the same exceptthat Shirley, still played by Maricel, already has two children with herhusband Bernie Ramirez (played by Richie Macapagal).
TARAY MEETS KULIT. Following her success as Shirley in John En Marsha, Maricel was introduced as one of the firstRegal Babies, together with Snooky Serna, Dina Bonnevie, Gabby Concepcion,Albert Martinez, Alfie Anido, and Jim Melendez.
She was introduced as the on-screen partner of another RegalBaby, William Martinez, who also became her boyfriend in real life. Their tandem, called "Taray and Kulit,"became popular in the movies Galawgaw (1982), Summer Holiday(1982), To Mama With Love (1983), Teenage Marriage (1984),Anak ni Waray, Anak ni Biday (1984), and Inday Bote (1985).
ADVERTISEMENT - CONTINUE READING BELOW
The couple eventually parted ways and Maricel was pairedwith different actors: Cesar Montano,Richard Gomez, Tonton Gutierrez, Edu Manzano, and Aga Muhlach.
In 1998, however, Maricel and William made a comeback ason-screen partners in the first full-length film of the Marvin Agustin-JolinaMagdangal loveteam titled Kung Ayaw Mo, Huwag Mo.
TANGA QUEEN. Whenever Maricel was invited to do adance number in a variety show, the Diamond Star would perform her most famoussignature dance called "Shake Body Body Dancer."
To tune of Magic Fire's 80s song, "Body Dancer," her fansdiscovered that Maricel could not only act but could also dancegracefully. She got the Filipinos dancewith her with these simple steps: forward step and body shake.
In 2007, during the birthday celebration of the Queen ofPhilippine Cinema, Susan Roces, who played Shirley's mother-in-law in JohnEn Shirley, Maricel performed her unique dance moves. At 42, she showed the audience that shecould keep up any time with young actor-dancer Vhong Navarro.
Aside from "Body Dancer," Maricel also became popular withher signature dance for the song called "Rico Mambo" by Breakfast Club.
This popular dance was revived during the Pinoy BigBrother Celebrity Edition 2, when chosen celebrity housematesdanced with inmates of the Cebu Province District Rehabilitation Center,popularly called the "Dancing Inmates." Of course, they did Maricel's dance moves.
MARICEL DRAMA SPECIAL. The Diamond Star naturally had her own television shows. She started with the variety shows Maria!Maria! (1986) and Maricel Live! (1986), where she showcased herskills in singing, dancing, and even hosting.
As always, Maria proved her versatility, this time indramatic acting, through her weekly drama anthology on television, MaricelRegal Drama Special (1988-1992), which was later replaced by MaricelSoriano Drama Special (1992-1998)
From comedy films, Maricel moved to heavy drama not only onTV but in movies as well.
ADVERTISEMENT - CONTINUE READING BELOW
While entertaining televiewers, Maricel also earnednominations and awards for dramatic movies—Separada (1994, nominated forFAMAS Best Actress), Ama, Ina, Anak (1996, nominated for FAMAS BestActress), Soltera (1999, Gawad Urian Best Actress Award), Dahas(1995, FAMAS and Gawad Urian Best Actress Awards), Abot-Kamay ang Pangarap(1996, Gawad Urian Best Actress), Nasaan ang Puso (1997, FAMAS BestActress).
Award-giving bodies continued to notice Maricel'sexceptional acting skill by including her as one of the nominees for BestActress in movies such as Abandonada (2000), Mila (2001), ManoPo (2002), Filipinas (2003), and Inang Yaya (2006)-an independent film which sheco-produced with her talent manager Wyngard Tracy. The latest was a Best Actress Award from the 2007 Metro ManilaFilm Festival for her portrayal of Eden's character in Bahay Kubo.
MS. TARAY. Aside from being the Diamond Star, Maricel used to be known fondly asthe Ms. Taray of Philippine showbiz. She was the "talakera" (nagger or non-stop talker) in her early comedyprojects. Ms. Taray bullied herpartners in movies and television with her killer look and sharp dialogues thatoften left them speechless.
Not only with her former loveteam, William Martinez, didMaricel become the Taray Queen. In1988, Maricel did a comedy film with former singer-actor Randy Santiago, aptlytitled Taray at Teroy.
Maricel Soriano has shed off that comic abrasive image. In an interview with entertainment columnistRicky Lo, "The Mellowing of MaricelSoriano" (July 22, 2003), she talked about her life changes and how allthese helped her as a person and as an actress.
Ricky Lo wrote, "While before she was notorious for beingthe Taray Queen (roughly equivalent to Bitchy Empress), Maricel is a changedwoman now, radiating peace and happiness that is almost palpable. Put a haloaround her head and she could be, well, Santita Maricel."
And PEP says, name all the qualities of that rare gem calleddiamond,—scintillating, precious, forever tough, and so forth—that's MaricelSoriano, the Diamond Star, on screen and in person.
ADVERTISEMENT - CONTINUE READING BELOW