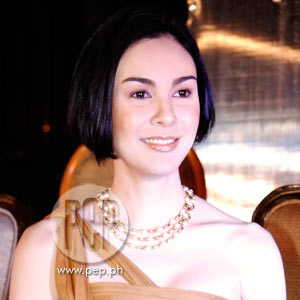 IMAGE 0
---
Love her or hate her. The phrase comes to mind whenever GretchenBarretto is mentioned, and it is apt that YES! 100 Most Beautiful Stars haschosen to include Gretchen in their "Hate Them, Love Them" category.
After all,while Gretchen is beautiful, bubbly, smart, kind, and a little girl at heart,she is also spoiled, vain, self-centered, and knows that she has power andmoney.
Then again, every person may have two or more personalities. Things blowup bigger and louder around La Greta because she has an audience that, whetherthey love or hate her, remain fascinated by her.
As Gretchen continues topromote her first CD Unexpected and prepares for her live concert with MartinNievera, there is clearly so much more that the public can expect from LaGreta in the days to come.
Grab a copy of YES!100 Most Beautiful Stars, now available in magazine stands, bookstores, andsupermarkets nationwide at only P150.