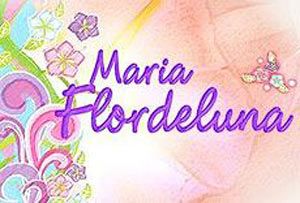 IMAGE 0
---
Last month, PEP (PhilippineEntertainment Portal) listed the Top 10 Pilot Episodes since 2007 based on thefinal and latest Nationwide Urban TV Audience Measurement (NUTAM) tally in therecord book of AGB Nielsen Media Research, Philippines.
We received some inquiries andcomments asking for the NUTAM finale results. One PEPster pointed out that afinale rating is more interesting, if not telling, since it would prove whethera show managed to maintain its strong showing among regular viewers. As in anyrace, some contenders tend to hold on while others falter and lose steam,eventually giving way to the shows that peaked at the right moment.
"It's not how you start, it's how you finish," goes a popularsaying in sports.
So, here are the Top 10 FinaleEpisodes since 2007, according to AGB Nielsen Media Research, Philippines.
MARIA FLORDELUNA. Thisremake of the popular '70s radio drama turned TV soap in the 1980s made itscomeback on February 12, 2007 with a rating of 36.4 percent.
According to the list provided byAGB Nielsen Media Research, Philippines, Maria Flordeluna placed 7thoverall in the Top Pilot Episodes since 2007. The show gradually made its wayto the top, thanks mainly to child star Eliza Pineda's charm. With a steadyfollowing and living up to its bida-underdog appeal, Maria Flordelunanotched an impressive rating of 49.3 percent rating in its finale episode airedon June 22, 2007.
Even more impressive was the factthat in the end, Maria Flordeluna was able to top consistent Mega Manilafavorite Marimar by a convincing margin.
MARIMAR. Proving theirdetractors wrong, Marian Rivera and Dingdong Dantes showed that theirpopularity was not limited only to the Mega Manila area. Marimar—a localadaptation of the popular Mexican soap that made waves here in the Philippinesin 1994—held the Pinoy audience captive anew.
The show, which boosted the careers of Marian andDingdong, broke rating records left and right. Mega Manila was strictly Marimar'sdomain and the show dominated the rating race throughout its phenomenal 7-monthrun.
ADVERTISEMENT - CONTINUE READING BELOW
With GMA-7's blessing, theprogram's production team made sure that Marimar's final episode wouldexceed everyone's wildest imagination. The gamble paid off as Marimar'stwo-hour finale aired live on March 14, 2008 achieved a stunning 52.6 percentrating in Mega Manila. The nationwide result, on the other hand, registered a43.0 percent rating—good enough to clinch the second spot overall.
LASTIKMAN. Vhong Navarroassumed the character created and popularized by legendary Filipino graphicnovelist Mars Ravelo. And so, Lastikman was introduced to a newgeneration of Filipino viewers, who are more exposed to foreign comic-book heroes on the big screen.
Lastikman made its TVdebut on September 24, 2007 and managed to rake up a rating of 37.4 percent inthe NUTAM contest. Though Lastikman bravely slugged it out in the MegaManila category, the show was never really a threat to the other primetimeshows. Apparently, Lastikman's popularity was more felt outside theconfines of the Mega Manila households.
The show had its final episode onJanuary 25, 2008, garnering a rating of 41.4 percent.
SANA MAULIT MULI. "I'm soproud kay Kim [Chiu] kasi alam ko meron na [talent] 'yong bata noon pa lang,"said director Jerome Pobocan to PEP (Philippine Entertainment Portal) last May22 during the press preview of Kim and Gerald Anderson's current soap MyGirl.
Direk Pobocan was referring toKim's earlier performance in the 2007 drama series Sana Maulit Muli.Fresh from her victory as Pinoy Big Brother's Teen Edition Plus bigwinner, Kim was brushed off by some cynics as just another flash in the panwannabe, like Korean Sandara Park, a former Kapamilya talent.
Determined to prove her criticswrong, Kim showed that she's capable of acting in front of the camera despiteher youth. Sana Maulit Muli ultimately served as the vehicle to test theviability of Kim and Gerald Anderson's love team. ABS-CBN's trust in its newtalents was rewarded as the soap garnered raves from viewers. A new love teamnamed "Kimerald" was born.
ADVERTISEMENT - CONTINUE READING BELOW
The show ended on April 20, 2007with a nationwide rating of 40.6 percent.
PANGARAP NA BITUIN. Muchhas been said about Sarah Geronimo being the next Regine Velasquez. Signedunder Viva, Sarah's mass appeal reminded some people of the young SharonCuneta—an observation frowned at by diehard Sharonians.
However, Sarah's charm andability to draw concert audiences was not lost on ABS-CBN executives, who decidedto cast her in the primetime teledrama Pangarap na Bituin. The soap,which tells the story of fame and redemption, gave Sarah the chance to do ontelevision what she loves doing most—singing.
The soap was well accepted andduring its finale episode aired on December 7, 2007, Pangarap na Bituinstruck a rating of 40.3 percent, even up-ending another ABS-CBN primetime gem, Kokey.
KOKEY. At first, it lookedhighly improbable that an alien—surely not the epitome of cuteness—would figuresignificantly in the tight and rugged primetime viewing block. But Kokey didexactly what a dark horse is expected to do—pull off a surprise.
Kokey was first introducedin 1997 as a movie under Star Cinema. The film was quickly forgotten, however, alongwith the character. Ten years afterwards, and in keeping up with the fantaseryetrend, ABS-CBN gave Kokey a second chance on the small screen.
The alien Kokey'sreincarnation was a smash, propelling himto the top of the primetime block. Children loved Kokey and the show's ratingsboth in the Mega Manila and NUTAM surveys would attest to its newfoundpopularity.
After three months, the show hadits final episode on November 9, 2007 with a rating of 40.0 percent. A sequelis reportedly in the works.
MAGING SINO KA MAN. Onpaper, the plot of Maging Sino Ka Man appears formulaic, its motif of "richversus poor" intertwined with romantic love.
But the tearjerker top-billed byJohn Lloyd Cruz, Bea Alonzo, Anne Curtis and Sam Milby won the nod of bothcritics and viewers, who praised the actors for rendering justice to their rolethrough excellent acting.
ADVERTISEMENT - CONTINUE READING BELOW
A certified contender in theprimetime block, Maging Sino Ka Man enjoyed a huge following throughoutits first run. In the final episode, Maging Sino Ka Man registered arating of 37.4 percent. After the success of the show's first installment, asecond chapter was launched immediately.
Maging Sino Ka Man gatheredseveral awards, including the 2007 UST Students Choice Awards on Television ofthe University of Santo Tomas. The soap also bagged the Best Primetime DramaSeries in the 2007 PMPC Star Awards, which also recognized John Lloyd Cruz asBest Drama Actor. Maging Sino Ka Man was accorded the distinction as oneof The Country's 10 Most Well-Liked TV Programs in the 2007 Anak Seal Awards.
PATAYIN SA SINDAK SI BARBARA. Despitethe big-screen remakes and TV adaptation, the grit and venom of this classichorror film about a sister's twisted desire for revenge never go stale.Debuting on January 7, 2008, Patayin sa Sindak si Barbara registered arating of 35.4 percent. The Kris Aquino-led series continued to gain momentumas it scared the wits out of its audience night after night.
Completing its 3-week run, theshow ended on January 25, 2008 with a rating of 36.4 percent in the NUTAMsurvey.
KUNG FU KIDS. Hailed asthe first locally produced live-action fantasy series, Kung Fu Kidsstarted out strong, registering 39.0 percent in the nationwide survey on itsdebut on January 28, 2008. Though it is unfair to say that the groundbreaking showwas unable to maintain its fire, it actually slowed down to give way to theother primetime programs. Still, Kung Fu Kids was such a formidableplayer in the evening block that its finale episode on April 25, 2008 tallied arating of 35.5 percent, consequently taking the ninth spot in the NUTAM TopFinale Episodes since 2007.
WALANG KAPALIT. Inspiredby the 1985 Mike De Leon drama hit Hindi Nahahati Ang Langit, anadaptation of a komiks tale written by Nerissa Cabral, ABS-CBN paired itsprized heartthrob Piolo Pascual with Claudine Barretto to deliver WalangKapalit.
ADVERTISEMENT - CONTINUE READING BELOW
Tackling the subject ofstepsiblings falling in love with each other, the audience was taken by thesoap's Romeo and Juliet-like tale of forbidden romance. Walang Kapalitdid exceptionally well during its first few weeks but lost steam notably in theMega Manila area. But the show sustained enough audience interest in thenationwide battle, notching a 34.1 percent rating in its final salvo on August31, 2007.