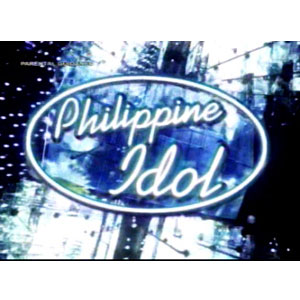 IMAGE 0
---
Talent-search shows are not a novelty on Philippine television. In the1960s there was Tawag ng Tanghalanand, in the '80s, Ang Bagong Kampeon,among others. From the '90s to the new millennium, Pinoys gained easy access toforeign shows via cable TV and were exposed to the phenomenal boob-tube trendcalled reality-based programs or reality television.
A reality program covers a wide range of formats such as quiz-games and hidden-cameravoyeurism. These productions feature ordinary individuals instead ofprofessional actors who're driven by scripts and storylines.
Although talent-search shows have long been a worldwide TV staple, the buddingpopularity of reality shows gave the genre a more appealing edge—unknown andaspiring amateur singers auditioning to get in—that perfectly fits the idea ofa reality show.
One program that gained worldwide popularity was the Simon Fullerbrainchild American Idol that had itssixth season last year. The program aimsto discover talented, untapped singing talents. What made the show uniquelyappealing from the start has been the presence of three judges openly dishingout nice-to-cutting criticisms of the contestants' performances.
American Idol's success triggered other countries, includingthe Philippines,to obtain a franchise of the show.
LOCAL FLAVOR. The Philippines became the 35thcountry to obtain a franchise of the popular show. Acquiring the rights in 2006was Tonyboy Cojuangco's Associated Broadcasting Company or ABC-5.
Ryan Agoncillo was hired by the local producers as the show's host. Sittingas judges were legendary Filipino songwriter Ryan Cayabyab, Asia'sQueen of Songs Pilita Corrales, and rapper-songwriter-producer FrancisMagalona. Young actress Heart Evangelista hosted a segment to continuously updateviewers on the latest happenings about the contestants.
ABC-5 was reportedly inspired to adapt the singing-search show afterFilipino-American Jasmine Trias bagged third place in the 2004 edition of American Idol.
Philippine Idol was officially launched on July 30, 2006 andreportedly garnered an impressive viewership rating of 7.7 percent.
ADVERTISEMENT - CONTINUE READING BELOW
The show's 12 contestants were Stef Lazaro, Drae Ybanez, Reymond Sajor,Jeli Mateo, Arms Cruz, Apple Chiu, Ken Dingle, Pow Chavez, Miguel Mendoza, JanNieto, Gian Magdangal, and eventual champion Mau Marcelo, who bagged thecoveted distinction as the first ever Philippine Idol.
MIXED REVIEWS. AmericanIdol built up such areputation for high standards that itcould not be ignored. Avid viewersof AI were eager to see how the localversion would be able to measure up.
For one, the American version was notorious for those in-your-facecomments courtesy of volatile judge, Simon Cowell. Given the Filipinos' traitof being polite in delivering criticisms, the audience witnessed cuttingremarks by the judges.
Ryan Cayabyab was very vocal in expressing his frustration over some youngaspirants' desire to enter the competition simply because they viewed the showas a ticket to fame, more than a venue to truly showcase their passion forsinging. The highly esteemed songsmith also lambasted the show's voting process,citing the fact that true talent oftentimes was overshadowed by popularitybased on the contestant's physical attributes.
Despite the opinion raised by some entertainment scribes saying that Philippine Idol lacked gloss as comparedto American Idol, the talents shownby the contestants were more than enough to get the nod of most viewers.
Philippine Idol had its final airing on December 10 with theshow's three remaining contestants—Jan Nieto, Gian Magdangal, and Mau Marcelo—lockedin a tight battle for the coveted crown. The grand finale was held at theAraneta Coliseum on December 9 and 10, 2006.
FINDING A NEW HOME. After its first season, word flew that asecond season was already in the works and that ABC-5 was just ironing out thedetails. Many were surprised, however, to learn that the show would be moving toGMA-7 instead of staying put.
ADVERTISEMENT - CONTINUE READING BELOW
Significantly, GMA-7 had steadily strengthened its professionalrelationship with Fremantle Media, which owns the Idol franchise, as proven by network's acquisition of Celebrity Duets and Are You Smarter Than A 5thGrader? (retitled Kakasa Ka Ba SaGrade 5?)
The formal announcement of the transfer was made public on September 16,2007, with the Kapuso Network altering the show's name to Pinoy Idol. Fremantle Media executives reportedly chose GMA-7 sincethey believed that the network had more experience and capability to mount anambitious reality-based talent search. . Understandably, ABC-5 executives werehurt when they learned that the new show would not acknowledge the first seasonof Philippine Idol since it wastotally overhauled, starting from the name.
RYAN LOOKS BACK. Last August 1, during the press conference ofRyan's soon to be aired ABS-CBN reality show Pinoy Fear Factor, he politely stayed clear of giving any comment on Pinoy Idol.
Ryan was asked for his reaction regarding some people's observation thatthe Philippine Idol they previouslydid was much better compared to its 2nd season shown on GMA-7.
"Ako ganito, Philippine Idol ismy baby, e. I gave birth to that show [and] it's not right for us to comment onhow people take Pinoy Idol now. Sigurothe most I can say is that the same respect that people gave us when we weredoing our own version of Philippine Idol,I would give the creators of Pinoy Idolthe same respect siguro. Hindi tamang mag-comment ako I'll keep my thoughts tomy self pero may pagmamahal ako para sa show na 'yon," explained Ryan.
Pinoy Idol had its final episode last August 17 at the SMX Convention Centerof the SM Mall of Asia in PasayCity with Gretchen Espinaemerging as the overall winner.