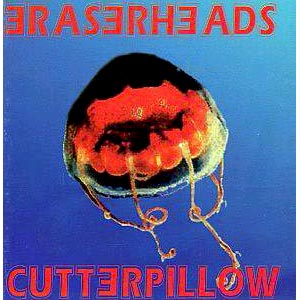 IMAGE 0
---
No one knew it at the time, butwhen the quartet of Ely Buendia, Marcus Adoro, Buddy Zabala and RaimundMarasigan—collectively known as the Eraserheads—emerged commercially in 1993, OriginalPilipino Music (OPM) was on the threshold of a new and exciting era. The bandchurned out hit after hit after hit.
In 2002, however, the mostsuccessful and influential local rock band heaved its last breath afterfrontman and chief songwriter Ely Buendia left the group due to personal andcreative differences with his bandmates.
Six years later, on August 30,2008, the Eraserheads momentarily set aside their differences to re-group forone night only as a gift to the thousands of fans who tirelessly clamored forthe band to get back together.
As a tribute of our own, PEP(Philippine Entertainment Portal) listed ten of the Eraserheads mostrecognizable singles from 1993 to 1995. While it is important to take note ofthe band's stellar number of well-loved songs during this period, these are onlysome of the songs that left an indelible mark in the hearts of the majority,even those non-hardcore fans.
PARE KO. Even before "Pare Ko" became the national tambay anthem, the song had alreadyachieved a considerable cult following among University of the Philippinesstudents who frequent campus gigs. Even when they were just starting out, "PareKo" had always been the rabbit on the Eraserheads hat—a secret ammunition madeto cover up the quartet's sloppy technical chops and amateurish live set duringtheir startup years.
The song's magic continued tocarry the band when they were admitted at the now defunct and legendary clubjoint, Club Dredd. According to local rock scene veteran Jing Garcia, "Pare Ko"instantly caught the attention of club patrons the moment they heard the song.
"The song had turned into anall-time club hit, endlessly requested until the band had enough of the classictambay song and stopped playing it altogether," wrote Jing in Tikman ang Langit: An Anthology on theEraserheads.
ADVERTISEMENT - CONTINUE READING BELOW
"Pare Ko" was included in theEraserheads' crudely recorded demo Pop-U!and later on in the band's debut album, Ultraelectromagneticpop!The song's straightforward and unpretentious lyric about spurned love complementedby a simple melody was simply too much for the mainstream listeners to resist.
Now hailed as an OPM classic,"Pare Ko" is being considered as the song that best defined how unique andfresh the Eraserheads was when they first appeared commercially way back in1993.
WITH A SMILE. Eraserheads chief songwriter Ely Buendia's love forThe Beatles evidently shone through in this optimistic love ballad. The song'sinnocence pushed the right buttons among the young listeners who were either ridingon the afterglow of a puppy love or those mature enough to know the difference.
During the time, the Eraserheadswere not known to write straightforward love songs and the band's second album,Circus, found the band sharpeningtheir cutting wit and trademark irreverence even more making "With A Smile" arevelation in terms of Buendia's sensitivity and versatility as a songwriter.
TOYANG. A ditty about young love crafted in a nursery rhyme-likefashion. The Eraserheads shamelessly borrowed line snippets from Sylvia Dee andSidney Lippman's "Too Young," Paul McCartney's "Silly Love Songs" plus apotpourri of popular Filipino folk songs mixed with original lyrics to create amodern pop-rock tune.
"Toyang" is a reminder of how wonderfulplain love is sans the trappings of material objects. But it also representshow blinding love can be particularly to people too young to realize how hardand trying life can be in the long run.
Though the song is credited toboth Ely Buendia and Marcus Adoro, insider revealed that "Toyang" was largely inspiredby Buendia's college sweetheart, Vicky, with whom he reportedly sired adaughter.
The band rarely played this songas they matured in the scene and if they do, the quartet usually include"Toyang" as part only of a medley along with some old materials.
ADVERTISEMENT - CONTINUE READING BELOW
Obviously, the song doesn'tmeasure up in terms of sophistication as compared to the songs the band continuouslychurned out after their debut album. But regardless of lyrical poetry,"Toyang"—with its simplicity and amusing melody—found its way to the hearts ofthe local listeners all the way to the pages of a videoke songbook.
ALAPAAP. Perhaps the most controversial song on the entireEraserheads catalog. "Alapaap" was labeled by some conservative group as a"drug" ditty due to its use of suggestive lyrics. The song's intro, with Ely'svoice seemingly floating in a trance while caught in a spacey atmosphererenders the beginning a psychedelic feel.
Its chorus, "Masdan mong akingmata / 'di mo ba nakikita / ako ngayo'y lumilipad at nasa langit na..." shookeven the senate halls prompting then Senator Tito Sotto to issue an invitationto the band to appear before lawmakers to explain the song's message.
In a collective statement, theEraserheads defended the song, arguing that it is a call for freedom and not aninvitation for narcotic refreshment. The interpretation depends solely to thelisteners they echoed.
It is however important to takenote that early reviews of the album, Circus,singled out "Alapaap" as a song that is courting controversy. One article publisheda week before the release of the record even expressed regret over the thoughtthat the song may not found its way to the airwaves despite its strongpotential.
Still, and despite the issue,"Alapaap" was heard all over the country as radio stations played the song inheavy rotation signaling another hit for the band. For a song that doesn'ttackle love, "Alapaap" is exceptionally melodic and irresistibly catchy making theEraserheads "ode to freedom" a euphoric masterpiece.
MAGASIN. Legend has it that "Magasin" was inspired by Ely Buendia'scousin. According to the story, Ely wrote the song based on the experience of arelative after seeing a photo of an ex-girlfriend—rumored to be '80s starletShirley Tesoro—splashed on the pages of a sexy magazine.
ADVERTISEMENT - CONTINUE READING BELOW
Switching on his creative knob,Ely played on the subject to give the story more drama like using a flashbackscene ("Naaalala mo pa ba / nung tayopang dalawa / di ko inakalang sisikatka...") linking to the present ("Iba naang iyong ngiti / iba na ang 'yong tingin / nagbago ng lahat sa iyo...")
The song also incorporated local popculture reference such as mentioning esteemed fashion designer Inno Sotto and Manila's bargain meccaBaclaran, giving the tune enough mass appeal.
"Magasin" is both hilarious and strangelytouching—never mind if the protagonist wished in the end to see his formerlover in all her naked glory through the magazine's centerfold pages for itsnext issue.
Analyzing the song closely, there'san extraordinary tinge of pain with the way Buendia delivered the lines, "Pagkat kulang ang dala kong pera / napambili / pambili sa mukha mongmaganda"—an aching acknowledgement of ones shortcomings against anex-flame's newfound fortune.
ANG HULING EL BIMBO. Years after initiating the band's breakup, ElyBuendia looked back and candidly derided "Ang Huling El Bimbo" calling it a meretongue-in-cheek song taken seriously by fans.
"Meron bang nasasagasaan saeskinita?" he asked, referring of course to the song's tragic ending where theheroine was ran over by a car while walking in a dark and cramped alley.
Given Ely's bleak feelings thattime for the Eraserheads legacy, it is of course easy to understand his public misgivingswhen it comes to anything about his former band. But regardless of theenigmatic singer-songwriter's comment, there is no denying the impact andsignificance of "Ang Huling El Bimbo" not just to the group but also to OPM asa whole.
Aside from its theme of undying-unrequitedlove worthy of a Shakespeare obra, "Ang Huling El Bimbo" found the Eraserheadsmightily brandishing their ability to write a pop song served in theatricalnarrative style. Though it is no "Bohemian Rhapsody," the song in a way offeredsomething fresh in terms of structure and style—a tall order for any local rockact to follow even today.
ADVERTISEMENT - CONTINUE READING BELOW
"Ang Huling El Bimbo" was touted atthe time as a highly ambitious project. Clocking in at 7:29, the song is consideredtoo long for radio airplay standards. But like The Beatles in 1968 when theyissued their epic single, "Hey, Jude" the Eraserheads were simply so huge in1995 that they could just get away with almost everything.
OVERDRIVE. A simple take on an adolescent's desire to own thatdream car, mainly perhaps to show off rather than for convenience sake. ElyBuendia presented all the possible joyous scenarios like driving out of townwith preferably a girlfriend in tow complete with siopao, tapsilog, burger andfries. As a bonus, the witty singer-songwriter also mentioned the thought oftagging along a dog but on one condition: "Basta'tmeron siyang baong sariling buto."
A light song that some criticslabeled as one of the few mediocre materials found in the entire Eraserheadscanon. Yet, "Overdrive" is a hit single when it was released in 1995 anddespite its rather shallow subject and childish lyrics; the song's simplicityand whimsical vibe were grasped by the young listeners.
Curiously, the Eraserheads—knownfor their abundant inside jokes—once said that "Overdrive" was about sex andnot about cars and driving.
LIGAYA. It is easy to understand why BMG Pilipinas would choose"Ligaya" as the Eraserheads debut single. Catchy, hook-filled and unabashedlydown-to-earth, "Ligaya" perfectly captured all the ins and outs of campuscourtship.
The song likewise provided thelisteners their first peek into the band's Beatlesque melodies. Written duringthe period when they were just merely a bunch of scruffy UP college students,"Ligaya" possessed all the hallmarks of innocence and carefree days. When ayoung Ely Buendia plaintively sang, "Gagawin ko ang lahat pati ang thesis mo,"it all reminds us of flying butterflies by the mere sight of a crush.
ADVERTISEMENT - CONTINUE READING BELOW
HUWAG MO NANG ITANONG. A song doesn't have to be straightforward atall times to convey its message. Even up to now, nobody exactly knows whatchief songwriter Ely Buendia was directly saying every time he's singing "HuwagMo Nang Itanong."
But it's obvious that he'sirritated as indicated by the lines, "Pagdatingko ng bahay / ibaba ang 'yong kilay /ayoko ng ingay..."
Green Day vocalist Billy JoeArmstrong once said that bands or artists tend to write poignant materials asthey go along and become successful. When the Eraserheads released their thirdalbum, Cutterpillow, in 1995 the bandwas a certified hit making machine and a force to reckon with in the industry.As adults finding themselves as celebrity figures, the pressure both on theirprofessional and personal lives was also starting to be felt.
Compared to the previous twoalbums, the songs in Cutterpillow foundthe band writing about complex issues away from the usual themes of collegelife and young love. "Huwag Mo Nang Itanong" also exhibited Ely's vague styleof songwriting where the narrative doesn't follow a consistent thought yetmanaged to maintain the general emotion as envisioned by its author.
MINSAN. A nostalgic ditty fitting enough to be a graduation anthem."Minsan" might as well be the Eraserheads answer to the APO Hiking Society's"Awit ng Barkada" with its theme of friendship and the inevitable reality ofhaving to part ways.
The story was written by Ely fromhis personal viewpoint, mentioning Kalayaan—the dormitory where he stayed whilestudying at the University of the Philippines—and narrating the common mundaneactivities of dorm mates, like drinking sessions or just sharing secrets anddreams.
Listening to the song andthinking how big the Eraserheads have become, one can't help but realize thatbefore all the accolades, Ely, Buddy, Raimund and Marcus were just normalcollege buddies uncertain too about their future.
ADVERTISEMENT - CONTINUE READING BELOW
When the band broke up, fans wouldalways refer to this song as their battle cry in rallying the band to bury thehatchet: "Ang kung sakaling mapadaan /baka ikaw ay aking tawagan / dahil minsan tayo ay naging tunay na magkaibigan."
For its next installment, PEPwill feature the Eraserheads' other notable songs. Some were never released assingles yet these left an indelible impression on ordinary listeners andartists alike.