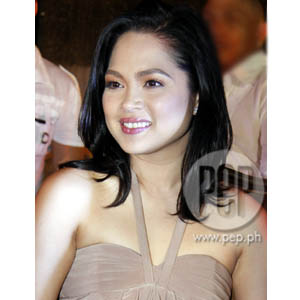 IMAGE 0
---
Young superstar Judy Ann Santos's trial for taxevasion will proceed. This after the Supreme Court junked the popular actress' plea tooverturn the decision handed down by the Court of Tax Appeals (CTA) on June 19,2006, ordering Santos to be tried for allegedly failing to declare her realincome by 104 percent to the Bureau of Internal Revenue (BIR) in 2002.
The order was handed down by JusticeMinita V. Chico-Nazario on August 26, saying: "The Resolution isinterlocutory and thus, unappealable. Even if her Petition for Review is to betreated as a petition for certiorari,it is dismissible for lack of merit."
Part of Judy Ann's argument for filing the plea was her assumption that the initialorder, as based on the report submitted by the BIR to the CTA, was hastily done,therefore, making the decision unfair and lacking in substance.
The CTA, on the other hand, dismissedJudai's claim by reasoning that the decisions reached by the court indenying the actress's previous petitions were all studied and consideredfairly.
ADVERTISEMENT - CONTINUE READING BELOW
Judy Ann's legal woes started in 2005when the BIR accused her of filing an inaccurate account of her "real" incomeby a substantial margin. According to the complaint filed by the revenue bureau, the young actress declared her 2002 income as only P8 million, taken solely from talent feesout of the projects she did for ABS-CBN network. The BIR argued that she deliberatelywithheld stating her correct income from other sources, like filmproduction outfits, and most notably her income derived from numerous productendorsements.
All in all, the BIR put Judy Ann'sincome for 2002 around P16 million, not P8 million as she had previouslystated. After being formally charged by the CTA in 2005, a warrant of arrestprepared by the CTA First Division was served, prompting Judy Ann to counter bysubmitting a request to cancel the action against her.
The CTA, in an order handed downon February 23, 2006, however, junked Judy Ann's motion and scheduledan arraignment schedule to jumpstart the legal proceedings. Juday'ssecond attempt to halt her date with the court via motion for reconsiderationwas refuted by the CTA on May 11, 2006.
ADVERTISEMENT - CONTINUE READING BELOW