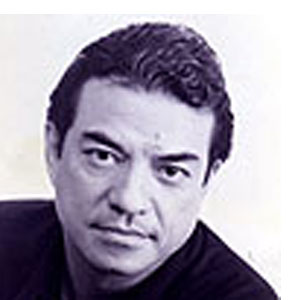 IMAGE 0
---
Last year, PEP (Philippine Entertainment Portal) wrote aboutthe untimely deaths of beloved celebrities Nida Blanca, Fernando Poe Jr., AlfieAnido, Rico Yan, Julie Vega, Miko Sotto, and Lino Brocka. (Click this link to read story.)
This year, let us add to the list. Two celebrities died inmotorcycle accidents, three in separate vehicular collisions, two succumbed todisease, two committed suicide, and one was murdered. Their sad and tragic end shockedthe public, if not the whole country, at the time. Today we heave a sigh ofregret at their passing and remember them as they deserve. May they rest inpeace.
RIC SEGRETO. The music genius whose first hit, Kahit Konting Pagtingin, earned him a good following was ofItalian, American and Filipino descent. He was sosyal, a mestizo. That gave himan edge with the ladies. It did not hurt that he was really a good composer andsinger, too. He was friends with Jim Paredes of the Apo Hiking Society, andmusically-inclined people surrounded him. His parents—a dietician and asurgeon—loved music as well. He eventually formed a band with his brother.
ADVERTISEMENT - CONTINUE READING BELOW
But it was his heart-wrenching hits that gave Ric a place inthe hearts of Pinoys. In fact, his tunes, which include Don't Know What To Do (Don't Know What To Say), Give Me A Chance and Lovin' You are still immortalized tothis day in romantic movies.
Unfortunately, unlike his songs that have survived thetimes, Ric Segreto met an early death on September 6, 1998. It was a motorcycleaccident that killed him while he was traversing (some reports say he wasspeeding) the Buendia flyover in Makati.Reports revealed that the area where the fatal accident occurred was underconstruction. The popular crooner was found amid the rubble and iron grills. Hedied of severe head injuries at 46.
JAY ILAGAN. The son of Sampaguita star Corazon Noble and director AngelEsmeralda started out as a child actor, originally using "Angel" as his screenname.
Born Julius Abad Ilagan on January 20, 1953, his good lookseventually made him a matinee idol, starring in the films Maruja (1967), Tubog Sa Ginto(1970), Pinoy Crazy Boys (1974), and Hinog Sa Pilit. And because the lookscame with deep talent, Jay survived the transition from teen star to adultactor-winning a Gawad Urian Best Supporting Actor trophy in 1982 for the movie,Kisapmata, another Gawad Urian BestActor in 1985 for his role in SisterStella L, and 1988 FAMAS and Film Academy of the Philippines Best Actor forhis acting in Maging Akin Ka Lamang.
ADVERTISEMENT - CONTINUE READING BELOW
His acting was not confined to drama. Jay was later known asa funny guy, being one of the Bad Bananas gang with Christopher de Leon, JohnnyDelgado and Edgar Mortiz.
In his personal life, he married actress Hilda Koronel butthey eventually separated, and he and actress Amy Austria would live-intogether. Jay had remained with Amyuntil his sudden death on February 3, 1992. On that fateful night in QuezonCity, Jay lost control of his motorcycle and skiddedto his death. Reports claimed that the actor was not wearing a protective helmet.He was 39.
JONJON HERNANDEZ. Tall, fair and handsome, Jonjon Hernandez was a showbizshoo-in. He had showbiz lineage, being the son of veteran actress Alicia Alonzoand character actor Ross Rival. His dad, the late Ross Rival was from thefamous Salvadorclan—he was the brother of Phillip Salvador and the father of teen actress,Maja Salvador.
ADVERTISEMENT - CONTINUE READING BELOW
As a child star, Jonjon appeared in several commercials andcameos in movies but he shot to fame as a teenager in the film, Bagets 2 where he shared stellar billingwith Aga Muhlach, William Martinez, Herbert Bautista, Raymond Lauchengco,Francis Magalona, JC Bonnin and Ramon Christopher. His popularity rose anothernotch when he joined the teen show, That'sEntertainment. He was part of the show's Thursday Group that included LeaSalonga, Herbert and Ian Veneracion, among others. A romantic link with Lotlotde Leon helped his career, too.
Jonjon was cast in several action films including: Pita, Terror ng Kaloocan and Patapon in 1993. But in the late '90s,after reaching a respectable level of popularity, his showbiz visibility dwindled.Later it would be revealed that he had concentrated on his personal life.
In 2000, news would spread like wildfire that Jonjon, while ina car with friends heading home from an out of town trip, had hit a concreteobstruction in an unlit part of a highway, causing his untimely demise.
ADVERTISEMENT - CONTINUE READING BELOW
His remains were interred at the Loyola Memorial Park,where other celebrities had been laid to rest, like Julie Vega and Jay Ilagan.
MIGUEL RODRIGUEZ. A handsome hunk with features that made him look a bit like "Superman"Christopher Reeve, Miguel Rodriguez gave Richard Gomez a run for his money.Actually, the two were once cast together in the sitcom, Palibhasa Lalake with Joey Marquez completing the wackiness.
Miguel was leading-man material, paired opposite the likesof Sharon Cuneta and Snooky Serna. In 1989, he even had three leading ladies inthe movie inspired by a popular song, SiAida, o Si Lorna o si Fe.
Although not as in-demand in the mid-'90s as he was in thelate '80s, Miguel was still one of the hot guys, appearing in the Dawn Zuluetastarrer, The Maggie dela Riva Story (1994)and Kris Aquino's Saan Ako Nagkamali (1995)His last movie was Huwag Mong Isuko angLaban in 1996.
ADVERTISEMENT - CONTINUE READING BELOW
In early 1997, the nation was shocked about reports thatactor Miguel Rodriguez had been found dead by a household help at his home inBF Homes, Las Pinas. Although speculations ran amok as to the cause of hisdemise, it was later reported that the actor died of collapsed pancreas. Manyrefer to the said cause of death, although based on local folklore, as bangungot.
RENEREQUIESTAS. He was very funny, though it was a bit sad that he hadachieved his popularity by making fun of his looks. Rene Requiestas was famousfor his disturbingly huge eyes, toothless grin and his line: "Cheetae, gandelalake," to which an echo would always follow: "Ulol! Sinungaling! Panget,Panget, Panget!"
Though most would remember him as Joey de Leon's sidekick Cheetaein Starzan or Pido to Kris Aquino'sDida, Rene was actually a veteran theater actor before he entered showbusiness. His life was the classic rags to riches story, starting out as acigarette vendor and rising to fame as a leading man to Alice Dixson, MaricelLaxa and, yes, Kris Aquino.
ADVERTISEMENT - CONTINUE READING BELOW
His brand of comedy ranged from toilet humor to the absurdlywacky. Sometimes, he even crossed the line of decency with out-of-this-worldjokes but still he was beloved by viewers. He looked like your everyday guy onthe street and that endeared him to the masses.
He succumbed on July 24, 1993 to tuberculosis andcomplications brought about by alcohol abuse and smoking. He was just 36.
CLAUDIA ZOBEL, HALINA PEREZ AND PEPSI PALOMA. These actresses had three things in common: they were allvery beautiful, they all shot to fame because of their daring and boldnessonscreen—and they all died abruptly in their youth, before they could reallymake a mark in their showbiz careers.
Claudia Zobel's death affected many people because ithappened only months after she was 'celebrated' for her gutsiness to disrobe inher movies and for showing some acting chops worthy of a seasoned actress.
Her performancein the movies Uhaw sa Pagibig (1983) andShame, Sinner or Saint (1984), andLino Brocka's Bayan Ko: Kapit sa Patalim(1985) proved the morena beauty a convincing actress. But just before she couldbe taken seriously as an actress, her dreams were cut short by a fatal caraccident in December 1986.
ADVERTISEMENT - CONTINUE READING BELOW
Halina Perez, although belonging to a later generation, alsodied in a vehicular accident after returning from a gig in Camarines Sur. She andfive others were in an SUV when it hit a container van. Reports indicated thatthe actress was still breathing when rescuers pulled her out of the smashed vehiclebut she was pronounced dead on arrival (DOA) at the hospital.
The starlet whostarred in skin flicks like IkapitongGloria (2001) and Kiskisan (2003)died at the age of 20.
Pepsi Paloma's death, on the other hand, was the most tragicof the three (if it's possible at all to compare misfortunes). The Filipino-American starlet, reportedly of minor age, committedsuicide by hanging herself. She was one of the three soft drink beauties (CocaNicolas and Sarsi Emmanuelle were the other two).
Her film credits included: Matukso Kaya ang Angel (1984), Virgin People (1984), Naked Island (1984), Snake Sisters (1984), Room 69 (1985), and Virgin Forest (1985).
ADVERTISEMENT - CONTINUE READING BELOW
Pepsi Paloma's life was shrouded in mystery.
MA.THERESA CARLSON. She was lovely and had a natural charm about her. Ma.Theresa Carlson's first taste of applause was when she won the Ms YoungPhilippines in 1979. Show business was not slow to pluck the beautifulFil-American. She was later seen in the sitcom Chicks to Chicks, making the audience laugh with her broken Englishand her winning line: "Si ako, Si ikaw."
Fair, tall and lovely, she was fairly in demand at thatpoint. But most of all, she was a natural comic, the reason why she waspartnered with comedian Chiquito in SixMillion Centavo Man (1980) and MgaAlagad ng Kuwadradong Mesa (1983).
When she met and fell in love with politician RodolfoFarinas, the 19-year old actress's career slowed down and later haltedaltogether. Theresa left showbiz to be a wife and mother. And nothing would beheard from her for a time.
ADVERTISEMENT - CONTINUE READING BELOW
Only in 1996 was she again in the headlines after shereported that she was a battered wife in a written letter to Sen. LeticiaShahani. But when every media entity and women's organization was ready tohelp her, Theresa retracted her story and claimed that she only said herstatements out of insecurity as she was then pregnant.
In November 2001, the mother of six fell from the 23rdfloor of the Platinum 2000 condominium in Greenhills, San Juan. Police ruled it as suicide, despiteinitially speculating murder.
Another life and death shrouded in mystery.
ELVIRA MANAHAN. Many may have a hard time remembering this fashion icon butduring her heyday, no social function was ever complete without her on thelist.
She was always described as the life of the party—smart, witty, unconventional. The socialite Elvira Manahan was always expected to do theunexpected. She was popular for it.
Also famous for her infectious laughter, she was the host ofTwo for the Road, together with entertainmentcolumnist Nestor Torre. To understand how on top of the game she was during hertime, no celebrity—local or foreign—could refuse to be interviewed by her.
ADVERTISEMENT - CONTINUE READING BELOW
Elvira Manahan rubbed elbows with the likes of Bob Hope, Sammy Davis Jr.,Marlon Brando and Pat Boone. These Hollywoodcelebrities all fell for her endearing charm.
Aside from hosting, she took a shot at acting in the 1981 filmBurgis, which starred the young GabbyConcepcion.
Widowed at 17 and mother to Mandy Eduque Jr. at 18, Elvira remarriedthat same year. Her marriage with Dr. Constantino Manahan produced two sons, Johnnyand Bonggoy. Johnny Manahan is now an executive and TV director in ABS-CBN.
Elvira's winsome life and laughter ended in tragedy, October1986, when she was shot in the head at her own Forbes Parkhome. The other fatalities were three household helpers of the Manahans.Reports were that the assassin was a certain realtor named Jaime Balatbat.
Speculations and rumors were rife afterElvira's death but, to this day, not one has been verified as true. Suffice itto say that her passing was so abrupt, people wondered how a woman so full oflife could meet an ending so violent.
ADVERTISEMENT - CONTINUE READING BELOW
The List gives but a glimpse into the tragic stories. Eachcelebrity had his or her share of rumors and speculations surrounding theirdeaths. Would you know more details?