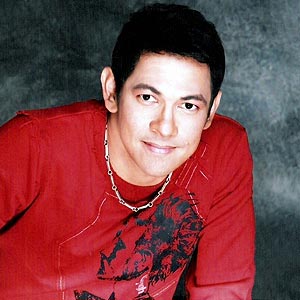 IMAGE 0
---
Gary Valenciano will markhis 25 years in the local music industry through a special anniversary concertdubbed as Live at 25. The concertwill be staged at the Araneta Coliseum on November 14 and 15.
Joining Gary for themomentous occasion are Jericho Rosales, Rachel Anne Go, Rivermaya, Sugarfree,Bloomfields, Salamin, Powerplay; Pinoy Dream Academy grand winners Yeng Constantino and LaarniLozada; Gary's children Paolo, Gabriel, and Kiana Valenciano; along with the Maneouvres, thePhilippine All Stars, G-Force, plus other surprise guests.
Mr. Pure Energy said that the concert will chronicle his years in the business. But most importantly,the event will officially close a chapter and unfold a new one as Gary beginshis journey to face a new phase of his celebrated career.
Live25 willformally cap a string of celebrations prepared for Gary this year, with Star Recordstribute album GV25 being the mostnotable of all the accolades.
Universal Records isalso gearing up to launch a Gary V platinum collection record bolstered by anumber of hit ballads.
SHAWIEAND KIKO. In light of the recent separation rumor hounding MegastarSharon Cuneta and husband Senator Francis "Kiko" Pangilinan, Gary—whose wifeAngeli Pangilinan is the sister of Kiko—couldn't escape being asked by theentertainment media for his reaction to the said issue.
A press conference wasprepared earlier today, October 16, by ABS-CBN for Gary. The presscon was heldat the Dolphy Theater inside ABS-CBN compound.
Being part of theimmediate family, Gary confidently brushed off the issue before saying, "WhenKiko first became a senator, nagkaroon ng family meeting in their house inWack-Wack, all the Pangilinans. We knew from that time, there will be thingslike this that will come out from that very, very start."
ADVERTISEMENT - CONTINUE READING BELOW
As for the touted rootof the problem—from Kiko's alleged children out of wedlock to money concerns—Gary debunked all these as recycled issues being resurrected again and againto smear the couple's public image.
"Those [issues] alreadycame up a few years ago and we were already prepared that they're gonna find somethingelse to throw at Kiko and all that. Kiko is not stupid, e, he knows that there'stoo much in his life, in KC's life, in his children's life, and above all, inSharon's life. I'm just proud to say that through it all, he hasn't lost hisfocus on his family and what he has to do for the nation."
Gary frankly admittedthat owing to their busy schedules, it is rare for the three of them to spendtime or at least chat with each other, unlike before.
"I don't get to talk to them. I get totalk to the other family members. With Sharon, once in a while I talk to her butwe don't get into the details of husband-and-wife relationships.
"Kiko, I'm stillwaiting for the day I can sit down with him and talk to him. Kasi kami ni Kiko, we're okay, we're really close. Kasi si Kiko, hindi n'yo lang alam, but that guy is afunny guy, e. Minsan he'll text a funny thing about his daughter or Frankie orsi Miel or even KC. It's a very un-Kiko Pangilinan joke, but it's funny. I mean, we laugh."
ADVERTISEMENT - CONTINUE READING BELOW
Having disputes is acommon occurrence for any couple, according to the veteran singer-performer.Talking from personal experience, Gary pointed out, "The arguments, I think, thatcomes with every, every relationship. Kung wala 'yon, you have an abnormal relationship.But those arguments are what keep you stronger, they make you learn from each otherand they teach you sometimes."