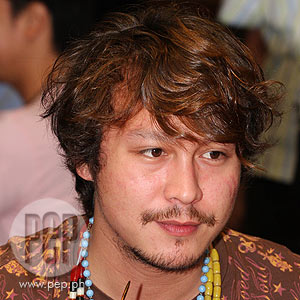 IMAGE 0
---
Young actor Baron Geisler filed graft charges against threeofficials of the Department of Justice (DOJ) earlier today, December 5, in the Office of theOmbudsman. Baron claims these DOJ executives are responsible for recommending the filing of acts of lasciviousness chargesagainst him to the Regional Trial Court.
QTV Balitanghali reporter Alex Tinsay related thatBaron and his lawyer Bonifacio Alentajan went to the Office of the Ombudsmanearlier today to personally file the complaints.
The respondents were identified as Chief State ProsecutorJovencito Zuño, Assistant Chief State Prosecutor Miguel Gudio, and State ProsecutorAmanda Felipe.
Zuño and Felipe, heads of the investigating body, approvedthe 14-page recommendation, which states that Baron should be charged with actsof lasciviousness before the Makati Regional Trial Court.
In addition, the DOJ had dismissed the three counter-chargesfiled by Baron against Patricia Martinez, her celebrity mom Ma. Rosario"Yayo" Aguila, and family friend Steffanie Barrios.
Atty. Alentajan argued that the three prosecutors "abused"their authority and violated the provisions under the Anti-Graft and CorruptionPractices Act of 1992.
Baron's lawyer added that the DOJ could not recommend thefiling of charges to a lower court.
This case stemmed from the Fiamma Bar incident last April, where Baronwas accused of sexually harassing the daughter of Yayo Aguila and William Martinez.
Atty. Alentajan also said that the DOJ official made a mistake inthe decision to recommend the filing of acts of lasciviousness charges againsthis client because there was no element of force, threat, or intimidation.
ADVERTISEMENT - CONTINUE READING BELOW
Baron's lawyer alsostressed that the charges were not possible since Fiamma Bar was reportedlypacked when the alleged incident about Baron touching the face and breasts ofPatricia happened.
Baron's camp saidthat their counter-charges, unjust vexation and perjury, against Patricia andher mother Yayo Aguila should not be dismissed.
Alentajan explained that the DOJ officials do not have theauthority to handle the case of Baron because it is only reserved toprovincial or city courts. Baronrequested in his complaint a preventive-suspension order on the three DOJofficials.
Baron said that the battle is not yetover. He also pleaded to the public notto prejudge him until the issue has been resolved.