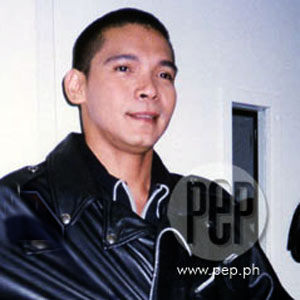 IMAGE 0
---
Actor Royette Padilla, eldest brother of action star Robin Padilla and BB Gandanghari (formerly known as Rustom Padilla), was found unconscious and rushed to the hospital yesterday morning, June 8. Royette claimed later that he may have been a victim of the "Ativan Gang."
Reynaldo Lariosa, traffic investigator of the Public Estates Authority (PEA), found Royette lying unconscious inside a car parked on the shoulder of the Coastal Road in Parañaque City around 4 a.m. Lariosa immediately rushed the actor to San Juan de Dios Hospital in Pasay City.
When Royette woke up, he said he did not know how he passed out. He said he was still sober after a drinking spree with his cousin Homer Padilla, Homer's wife Maristela Fernandez, and folk singer Freddie Aguilar in Malate, Manila. The last thing Royette can remember was driving his friends home.
Royette said he may be a victim of the "Ativan Gang," which notorious for drugging prospects and then robbing their valuables, because he lost his cellular phone. But the luxury car where he was found unconscious, a Ford Explorer E-150 owned by Robin Padilla, was left untouched.
Unconfirmed reports say Royette was last seen with two women before he passed out. Police found a discarded tube of lipstick inside the car.
Royette was discharged from the hospital at around 1 p.m. yesterday.
He last played a minor role in GMA-7's Totoy Bato, a primetime soap starring Robin Padilla.