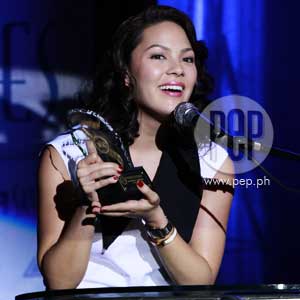 IMAGE 0
---
The Belo Medical Group sent PEP (Philippine Entertainment Portal), through text message, an official statement in connection with rumors that young actress-singer KC Concepcion has a video allegedly taken in one of the rooms of Belo Clinic. This rumor came out on the heels of the ongoing sex-video scandal involving Dr. Hayden Kho and several women, including actress Katrina Halili.
The statement of the Belo Medical Group, written by its corporate information manager, Leah C. Salterio, reads in full:
"In the light of recent rumors surrounding actress KC Concepcion and the Belo Medical Group, we would like to categorically state that Ms. Concepcion has never visited any of our branches at any time. Likewise, we wish to reiterate that the Belo Medical Group has never used any device—whether video or audio—to secretly record the activities of its patients. We challenge anyone to present proof of this absurd allegation, confident that no such evidence exists. There is no logical reason why a business of our size, track record, and reputation would ever invest in such a worthless endeavor. More importantly, we value and uphold the privacy of our clients.
"We strongly condemn all those responsible for spreading this harmful gossip."
KC is the daughter of Megastar Sharon Cuneta and dramatic actor Gabby Concepcion.