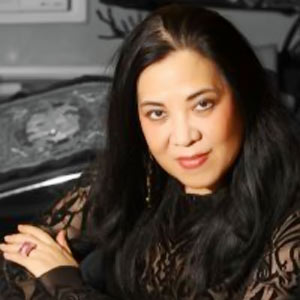 IMAGE 0
---
For Rivermaya ex-manager Lizza Nakpil, the dispute surrounding the ownership of the band's name is already a settled issue as ordered by the Intellectual Property Office (IPO) of the Philippines itself.
"Since 1993, it has been no secret that I created Rivermaya. In fact, it was and still is a favorite accusation among music critics and the rock intelligentsia that I had 'manufactured' the band through auditions that spanned 15 years. Those auditions were widely advertised on NU107 first in 1993, as well as more recently in a nationwide TV search entitled Bagong Liwanag on Studio 23 in 2007," Nakpil stressed in a formal statement.
"For [Mark] Escueta and company to claim in their affidavit that a 'group of young musicians' met together and formed the band in a garage and subsequently chose Chito Roño and myself 'from a long list of other managers applying to manage them' defies the facts."
MANAGER-MOTHER FIGURE. The controversy started following the collapse of Nakpil's professional relationship with the current members of Rivermaya—the band she managed for 15 years through various lineup changes.
In an e-mail interview with PEP (Philippine Entertainment Portal), drummer Mark Escueta accused Lizza of "misappropriation of funds which led to our immediate loss of trust and confidence in her." (CLICK HERE to read related story.)
Hurt and offended by the band's collective decision to bolt out, Nakpil apparently retaliated by claiming ownership of the Rivermaya brand name by registering it under her name to the IPO. In August 18, 2009, Lizza announced that the said government body had awarded her sole ownership of the Rivermaya name, leaving the current members still at her mercy concerning any band-related business.
"All companies doing business with Rivermaya, without the authority of Ms. Nakpil would be at their own risk," the IPO order specifically stated.
Mark, who is the only original member left from the 1993 Rivermaya lineup, contested his former manager's claim, accusing Nakpil of harassment and deliberately throwing her weight around to stall the band's career.
ADVERTISEMENT - CONTINUE READING BELOW
Nakpil said about the allegations: "I continue to be accused of various charges flying in the air, that they have been repeated so often as if they were bible-truth, but are actually based on untruths. There are dark hints and rumors, but can anyone really step forward with amounts, dates, facts and figures? I really wish that Mark and company would just accept my long-standing offer to hire a 3rd-party accounting firm and get the matter over with."
Nakpil also lashed out at her former wards and detractors who continuously question her contribution to the band's success and legacy. She particularly took offense to Escueta's reference of her in interviews and statements as "manager-agent," stressing that her role in the band from start to finish only grew bigger as the band's image. Her role, likewise, she said, extended even to the band members personal affairs.
"I am now described as being a 'mere manager-agent,' but like any CEO of any company, it is my job to manage the enterprise I founded and built from the ground up. It is also the job of an investor to manage her investments. I hired a nanny because they could not wake up on time nor eat their own breakfasts, I hired porters to care for and carry their instruments and bags, I hired cushy vans and limousines to carry them around, I booked them in 5-star hotels in Manhattan and elsewhere in the world, I took them personally to dermatologists and EENT doctors, hired designers to create clothes to hide their defects, hired voice coaches and paid for drum and bass lessons, paid for expensive concert tickets so they could learn from the best international acts.
"I scouted for residences and advanced payments for rent, furnishings and so forth. I also paid for recordings of their music [to studios that were never owned by me, and incidentally one of which was owned by Mark Escueta who was paid in full], hiring top-flight arrangers such as Mel Villena, hiring string orchestras, renting amps, giving them food and transport allowances. And this goes by the name of stealing?"
ADVERTISEMENT - CONTINUE READING BELOW
"FIRST IN, LAST OUT." Lizza told PEP that it is not her intention to enumerate all of her contributions during the time she's overseeing the band's business. The nagging doubts, suspicions and condemnation coming from the other parties unfortunately prompted her to give a clear account on the extent of her involvement.
"I believe that the success of Rivermaya was because I never once counted the cost. That is one of my fatal flaws, the other is that I have always a run a tight ship. I have records and receipts, proofs of payments spanning 15 years. A small part of those documents weighed over 50 lbs and required my lawyer to use a trolley to take it for presentation to the fiscal's office. It is absurd now that I am being accused of being mercenary. If I were, it would be me who would have 'filed charges' years ago at the fiscal's office in Makati. Goodness knows I have enough papers to do more than a silly whispering campaign, such as those run by people who do not have the courage to sign their real names on their online posts," said Nakpil, who along with director Chito Roño founded the band through an audition.
She added, "I never counted the hours either of the time I spent on Rivermaya and I honestly challenge anyone in the band, past or present, to say they spent more hours in studio time in creating over 10 albums over these last 15 years. Ask our sound engineers Arnold Jallores of Audio Captain to Angee Rozul of Tracks, if I am undeserving of any part of the name Rivermaya. My signature on the logs, first in, last out, will bear me out.
"I daresay even Rico Blanco would come a close second in the number of hours I would spend in the studios, day in and day out, working 16-hour days and then some, while everybody else but him would just come in, do their parts, and go straight home. Let's not even talk about the 30-plus music videos, documentaries, full-blown concert videos, TV specials and series that I labored over, frame-by-frame, night after night, often by myself or alongside Rico, and Rico alone."
ADVERTISEMENT - CONTINUE READING BELOW
BROADER HORIZONS. "Why do I want the name Rivermaya?" Nakpil asked back. "Because it was a magical, romantic dream that I made real. It made a lot of people happy and it is one of my fondest possessions. My family refers to it as 'Lizza's Folly' for the inordinate amounts of time and money I poured into it."
Nakpil said she is now moving forward and intends to leave the entire issue behind, confident that the IPO will affirm its decision on her behalf.
"I have broader horizons than this matter," she mentioned. For one, Nakpil intends to revive her late father's blueprint and vision for the city in light of the recent calamity that struck the country.
"My father, who is the first urban planner of the Philippines, foresaw this calamity in 1946. The politicians did not listen. My brothers and I are re-visiting his works to see how another such calamity can be averted and are working on a book. I truly believe we have to see beyond small personal interest to get out of the perilous state our country is in."
Nakpil concluded her point by stating: In that spirit, I humbly suggest that instead of a self-centered proposition such as 'Save Rivermaya', those concerned set aside our differences, act as one and as concerned citizens in our country's time of need and establish a 'Save the Philippines' movement."