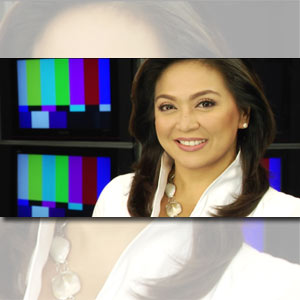 IMAGE 0
---
Award-winning television and radio anchor Karen Davila marked a career milestone when she was chosen as one of the only three Filipinos cited as the "Young Global Leaders for 2010" by the World Economic Forum (WEF).
The WEF is a non-profit organization based in Switzerland, which gathers leaders of states and industries in a forum to tackle the world's most important issues.
Davila will attend the 2010 World Economic Forum with fellow honorees, namely: world-famous tennis player Roger Federer, singer Wyclef Jean, and the founders of Internet hubs Twitter, Google, and YouTube.


The other Filipinos who made the elite list are micro-financing maven Dennis Eclarin of Hometown Corporation and information technology trailblazer Winston Damarillo of Global Gateway Innovation Exchange.

From a pool of almost 5,000 candidates, the WEF selected 197 Young Global Leaders from 72 countries. According to the official website of WEF, these outstanding young leaders were chosen for their "professional accomplishments, commitment to society and potential to contribute to shaping the future of the world." They represent a variety of sectors such as business, government, academe, media, non-profit organizations, and arts & culture.
Davila, Eclarin, and Damarillo will join the annual WEF summit that aims to give a better understanding of global challenges. They are encouraged to learn from their peers and come up with innovative solutions to the biggest global challenges facing our generation.

Davila said in a press release furnished by ABS-CBN, "It's a privilege to have a voice in the global arena and have a part in shaping policy when it comes to issues of health, education, women, and children."
ADVERTISEMENT - CONTINUE READING BELOW

Known for her work on women's and children's issues, Davila has been awarded before by bodies such as the UNICEF and the New York Festivals for her documentaries on children in jail and babies afflicted with biliary artersia.
Aside from The Correspondents, Davila anchors TV Patrol World on ABS-CBN, Headstart with Karen Davila on ANC, and Pasada Sais Trenta on radio station DZMM.
The Correspondents airs every Tuesday, right after Bandila on ABS-CBN.