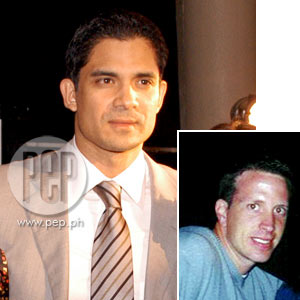 IMAGE 0
---
The hubbub involving David Bunevacz and Gene Hammett stemmed from the tickets that never arrived.
Both parties gave their versions of the stories, but a lot of questions remain unanswered: Who over-promised and who under-delivered?
Was it Hammett, who signed a $1.4 million deal with two online brokers?
Was it Bunevacz, who told The Seattle Times that he has "more than 17,000 tickets"—a number way over the allotment given to the authorized ticket agency?
The Seattle Times wrote that "Olympic leaders have long suspected that some countries' Olympic officials and their authorized ticket agencies have sold tickets illicitly. The Olympic movement's inability to police sales of tickets provided to NOCs (national Olympic committees—each of which is supposed to dole out tickets only to its own nation's officials, athletes and fans—has allowed a thriving black market to flourish and push up prices."
At present, the International Olympic Committee is investigating if some officials violated the ticketing policies by releasing a certain number of tickets that went beyond the allotment.
In The Seattle Times, Hammett claimed that despite issuing "more than $2.9 million dollars of his and his customers' money" to Bunevacz, no phone call and tickets from the latter came.
In Bunevacz's complaint, which was filed last March 4, the Filipino-Hungarian former decathlete stated: "The buyer fails to pay the full amount owed, and thus the seller refuses to deliver the goods."
ALLEGED INVOLVEMENT OF NOCS. In their e-mail exchange, which was published (and some uploaded as a PDF, or Portable Document Fomat, file) by The Seattle Times, Bunevacz told Gene Hammett he has been working closely with "representatives of Hungary, France, Germany, and Italy," paying them "kickbacks" to collect tickets for the Winter Olympics. He said he has also been "negotiating with Hungary and Spain for the 2012 Games in London."
ADVERTISEMENT - CONTINUE READING BELOW
The broadsheet also wrote that Bunevacz reportedly e-mailed this to Hammett: "I would not be entertaining these guys unless I knew it would be worth millions in profit...I don't mind paying huge kickbacks as long as contracts are signed and goods delivered."
Bunevacz's e-mail dated September 2008 affirmed, "Our current contracts with various NOCs will cover the majority of your ticket request."
But before the tickets were delivered, Hammett "would also have to shoulder the expenses for the purported trip of Olympic officials to Vancouver and Whistler," including "airfare, hotel suites, spa treatments, food, mini-bar, souvenirs." A $112,000 invoice and letter from Bunevacz said the NOC officials took a "five-day trip in October 2008... courtesy of Pegazus sport tour."
The Seattle Times said the details of the trip were "unclear."
"Four Seasons [Hotel] staff confirmed that Joseph and David Bunevacz stayed at their hotels in Whistler and Vancouver during that period. The Times couldn't identify anyone from the Hungarian National Olympic Committee who went on the excursion," said the report.
But the secret trip was said to be "essential" to the ticket deal.
Bunevacz told Hammett in his letter dated October 30, "Please understand that we are dealing with government officials ... some may not view this trip as 'official business,' it is a delicate situation that takes a lot of patience and understanding as we have done business with most of these people for the past 6 Olympics and would not want unwanted scrutiny to come about because of our relationship."
ASSOCIATION WITH AUTHORIZED TICKET AGENT. In his interview with The Seattle Times, Joseph Bunevacz questioned the broadsheet's investigation.
ADVERTISEMENT - CONTINUE READING BELOW
"Why are you contacting me? I'm just a little fish, and Hungary is not that big of a country," he said.
The elder Bunevacz said he has been "in the travel business for more than 35 years," and has worked "at a number of Olympics." He added that he is an "outside marketing person for the Hungarian Olympic Committee," and an executive and "problem solver" at Pegazus Sport Tours.
Pegazus Sport Tours Deputy CEO Balzs Kamuti, however, said they have already severed ties with Joseph Bunevacz because he "has used the company's name improperly in the past." He had been a "reliable partner 'business' partner since the 2002 Salt Lake City Olympics," Kamuti said.
The broadsheet also put in David Bunevacz's explanation regarding the ties his company has with the official tour operator of the Hungarian Olympic committee. "In one e-mail, Bunevacz tells Hammett how they had formed 'Pegazus Sport Tours & Marketing Asia' for the Beijing Games, as well as a California company with a similar name, to distance themselves from the official ticket agency," wrote The Seattle Times.
The role of Bunevacz's company, according to one of his supposed e-mails to Hammett, is "to safeguard the mother company from deals like this and any deal in the future which happens to be against IOC rules."
But the Deputy CEO of Pegazus Sport Tour stressed that his company never got involved in any illegal transaction.
Kamuti stressed in the article, "We want to make clear that Pegazus Sport Tours Ltd had never been involved (in) any illegal action, neither now nor in the past," then added that his company only received "5,500 Vancouver Games tickets for Hungary and Spain."
ADVERTISEMENT - CONTINUE READING BELOW
Hungarian Olympic Committee Secretary General Zoltn Molnr told The Seattle Times he had met Joseph Bunevacz, who "doesn't deal directly with the NOC." He continued, "We don't know what kind of ties he has."
HOW TICKETS ARE SOLD. The Seattle Times diagrammed the two ways to buy tickets to the Vancouver Winter Olympics. Anyone interested may either have chosen to use the official "sanctioned method" or the alternative "secondary market."
Fans who used the sanctioned method bought tickets from an official ticketing agency, which collected tickets from the NOC of the countries where they are based. The Vancouver Organizing Committee (VANOC) supplied only a limited number of tickets to the NOCs.
(The official website of the Vancouver 2010 Olympics listed Pegazus Tours Ltd. as the official ticket agents in Hungary and Spain. The company that the Bunevaczes formed was Pegazus Sport Tours & Marketing Asia, which was not included in the site's International Ticket Sales page.)
Once the supply of tickets available to the NOCs dwindled, however, fans went to the secondary market to buy tickets. They placed an order to an online ticketing agency, which expected their tickets to come from wholesalers like Hammett's company Action Seating. Hammett, meanwhile, expected tickets from unofficial brokers like Bunevacz, who ideally had to take tickets from NOCs.
According to the VANOC, they have received "no evidence during the Games that any NOC or official agents violated ticket-sales rules." Committee CEO David Cobb told The Seattle Times they have to reduce the supply of tickets of some NOCs who were earlier suspected to be cooperating with the secondary market. He did not name the countries.
ADVERTISEMENT - CONTINUE READING BELOW
"[The NOCs] assumed we'd fill the orders and [they could] pass them on to brokers. They didn't get the allocation and got stuck breaking those promises," Cobb said.
WHAT COULD HAVE HAPPENED? From several conflicting facts laid out in this PEP report, people can only make an educated guess, assuming that the data presented by both camps are true.
There are three developing sub-plots in this continuing saga
First sub-plot: The Bunevaczes have to "refund" Hammett.
Brokers began suing Hammet, who was unable to deliver even a single ticket.
In the Seattle Times article Bunevacz's dad already signified his intent to settle. But Bunevacz's lawsuit is now requiring Hammett to pay "general, special, and punitive damages."
Second sub-plot: If we consider Bunevacz's complaint and even his e-mails to Hammett, there's a possibility that a violation in the distribution of tickets took place.
Bunevacz said in the legal complaint that Hammett "proceeded to further violate the contract by turning over a copy of the Purchase Agreement and other related documents to the (sic) Seattle Times."
In effect, Bunevacz did not contest the authenticity of these documents posted in The Seattle Times, particularly the Purchase Agreement.
In the Purchase Agreement, one of the provisions mentioned the "VIP TRIP" that Hammett had to shoulder for Bunevacz. The Purchase Agreement said, "BUYER also agrees to pay Pegazus Sports Marketing and Consulting, Inc. a sponsorship fee for a 'VIP Trip' to Vancouver, the cost of which shall not exceed $73,000 USD."
From that statement, the assumption is that Bunevacz supposedly treated several NOC officials of Hungary to an all-expense paid trip to Vancouver to be able to "bond" with them, making it easier to collect from them tickets for the Winter Olympics.
ADVERTISEMENT - CONTINUE READING BELOW
Who are these people?
Third sub-plot: Should the investigation of International Olympic Committee prove that no violation took place, Bunevacz has to prove the existence of his tickets and explain how he got hold of them.
He told The Seattle Times he had "more than 17,000" tickets, and that he was selling them. Following the facts presented by the broadsheet, however, he could only have collected these tickets either from the national Olympic committees of Hungary and Spain or from Pegazus Sport Tours, the official ticket agent of the two countries. But both parties denied any association with Joseph Bunevacz, especially with David Bunevacz.
In summary, Hammett's story claimed that he paid almost $3 million dollars for tickets that never arrived. Bunevacz's version argued that he and his dad called off the deal because Hammett was unable to pay for the tickets in full. The Olympic committees involved claimed that they abided by the rules and regulations set the International Olympic committee.
Where did the 17,000 tickets come from and where did they go?
STOPPING SCALPERS. In an October 8, 2008 letter by "Bonevaz," Hammett was told that they are "getting a head start (sic)" making deals for the tickets for the London 2012 Olympics.
"We are going for a 4-5 million dollar order which means big commissions for the sharks in the NOC's (sic) and they love it since we will advance a few hundred grand this Christmas," the sender told Hammett.
But officials of the London 2012 Games are now learning their lesson. They said in a statement that they are looking for strategies to avoid the same scenario.
ADVERTISEMENT - CONTINUE READING BELOW
"We will discuss any learnings from Vancouver with VANOC and the IOC as part of an official post-Games debrief which will bring together experiences from all key audiences," they told The Seattle Times.