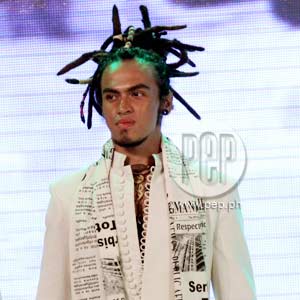 IMAGE 0
---
Twenty-eight-year-old Kiko Rustia was chosen, along with 19 other models, by United Colors of Benetton to grace its 2010 Fall/Winter catalogue, according to GMA News TV.
The Born To Be Wild co-host and former Survivor Philippines castaway was selected on the basis of votes he garnered through his personal online portfolio.
Bannered under the contest title "It's My Time," models were asked by the Italian apparel brand to upload their online portfolio including pictures and details about themselves. Registered users cast their votes to determine the finalists.
Only 20 out of the 100 finalists were picked by the panel of judges. Aside from flying to New York for the catalogue's photo shoot, the lucky models will also be given shopping money worth 200 euros.
Rustia accumulated a total of 4,861 votes. It was also reported that 65,140 portfolio entries had joined the online casting, with 2,036 coming from the Philippines.
An elated Kiko thanked his supporters by posting online: "i owe it all to you guys. i couldn't have done it without each and everyone of you!!!"
He promised to "write properly" as soon as he returns home. Rustia was in the Babuyan Islands taping for an episode for Born To Be Wild when he wrote the message.
Kiko, whose real name is Raymund Francis Rustia, is a native of Boracay. He was one of the 18 castaways of the local franchise of Survivor Philippines shown on GMA-7.
He's a self-confessed fan of reggae music legend Bob Marley, which best explains his signature dreadlocks.