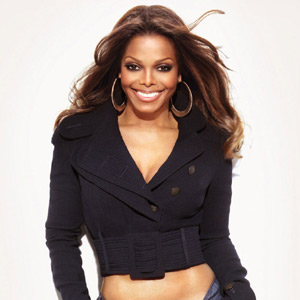 IMAGE 0
---
Janet Jackson is all set to be reunited with her Pinoy fans in a concert dubbed Number Ones—Up Close and Personal World Tour on February 4 at the PICC Plenary Hall in Manila.
The much-anticipated visit of the 44-year-old American performer features a repertoire that will underscore 35 of her #1 hits.
She'll take Manila down the memory lane with her rendition of "Let's Wait Awhile," "When I Think of You," "What Have You Done For Me Lately," "Control," and "Come Back To Me," to name a few.
And she'll have the crowd in a dance spree with Pinoy favorites, "Runaway," "Escapade," "Together Again," "Doesn't Really Matter," and "Scream (with Michael Jackson)."
Of course, "Again" is sure to mesmerize, while her latest single "Make Me" aims to please.
HER SONG FOR PINOYS. Michael Jackson's younger sister had the option to choose a bigger venue, like the Big Dome, which she could easily fill up at the rate tickets are selling. But she wanted a more intimate place, so she can go "up close and personal" with the people.
Part of the concert's promo is to make Janet choose one hit and dedicate it to her supporters in a particular city.
She picks "Go Deep," from her best-selling hit album Velvet Rope. In her website, Janet says, "I dedicate 'Go Deep' to all my fans in Manila. It was a dream for me to start my Number Ones—Up Close and Personal tour in your magical city and country. There is a truth in the Philippines that enchants people all over the world. I can't wait to get there and be with you."
Janet is equally excited to perform in front of the Pinoy crowd, "I have always loved the Philippines. As a child I've felt a connection and passion, for the diversity and uniqueness of the culture, the passion and the people. I want to bring my moves, my music, and my love to Manila on February 4."
ADVERTISEMENT - CONTINUE READING BELOW

Tickets are available at TicketWorld 891-9999 or Wilbros Live 374-9999.