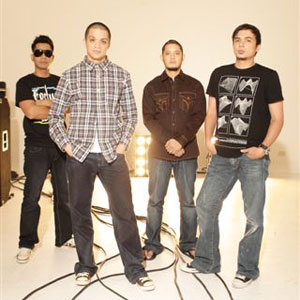 IMAGE 0
---
Rock singer Francisco "Bamboo" Mañalac finally confirmed the breakup of his band, Bamboo, in an official statement posted before midnight of January 11 on the group's website.
"As a group we've come to a point where you have to trust your gut, your heart and your head and accept that all things change. The hardest part as always is to know when to pack it up and part ways.
"We've learned that this journey is not only about us but includes all who came along for the trip. Family, friends and of course our front row believers who were there for the best reason of all. To simply listen. So it didn't come easy winding down to this decision.
"So here we go. IT'S OFFICIAL. THE BAND. IT'S OVER."
TIME FOR CHANGE. Mañalac's statement puts the breakup rumor to rest, which started last Monday, January 10, after KC Montero wrote on his Twitter account that the band "has officially called it quits."
The band's manager, Pancho Gonzales, informed PEP (Philippine Entertainment Portal) last Tuesday, January 11, through a text message that they will come out with an official announcement to set the record straight.
Gonzales, however, as well as the band's label, PolyEast Records, refused to confirm nor deny the rumor.
Mañalac started his open letter to the fans by looking back at Bamboo's beginning in 2002 as a starting and fledgling rock band hungry to play anywhere just to be heard.
He referred to himself and his three other bandmates—bassist Nathan Azarcon, guitarist Ira Cruz, and drummer Vic Mercado—as "4 old dogs that refused to grow up and continued to do what we know we were born to do."
Eight years in the local music scene, added the enigmatic frontman, is already "a lifetime in this business" and that it's time for them to unfold a new chapter.
ADVERTISEMENT - CONTINUE READING BELOW
"This is not the end. We move forward for all the right reasons. This is not a sad day. Music will be forever be a part of our lives and I couldn't imagine us just simply walking away. Not possible. All I see are possibilities," wrote Mañalac.
LEAVING ANEW. Bamboo was formed four years after Mañalac left his first mainstream band, Rivermaya, at the end of the group's 1998 U.S. tour.
It was said that Mañalac got tired of the grueling routine expected from a hit-making band and decided to confer the vocalist role to songwriter and then guitarist-keyboard player Rico Blanco.
It was in 2002 when Mañalac hooked up again with fellow ex-Rivermaya member Nathan Azarcon, who in turn introduced Ira Cruz and Vic Mercado to the charismatic singer.
Bamboo released its debut album titled As The Music Plays in 2004, before following it up with Light Peace Love (2005), We Stand Alone Together (2007), and Tomorrow Becomes Yesterday (2008).
Some of the songs popularized by the band include the anthemic singles "Noypi" and "Hallelujah," "Masaya," "Much Has Been Said," "Kailan," and "Muli."
Bamboo's cover of folk singer Noel Cabangon's socio-political song titled "Tatsulok" in 2007 also became a big hit on local radio and music channels.