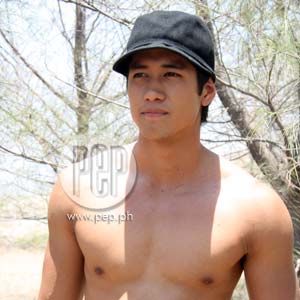 IMAGE 0
---
ADVERTORIAL
Hands down, hotdog is practically everyone's all-time favorite food. It's deliciously sweet yet satisfyingly good. We all grew up indulging in the succulent red treat and we've always enjoyed its flavorful taste. What's more, aside from eating it on its own, it can be prepared in so many ways— hotdog-silog, hotdog sandwich, with spaghetti, to name a few.
HOTDOG SARAP, TUNA-HEALTHY. While most of us have become health-conscious when it comes to our food choices, hotdogs remain our guilty pleasure.
But now, we can all enjoy our hotdogs the healthy way as Century Tuna introduces the new Century Tuna Healthylicious Hotdog—the meat hotdog made with real tuna!
CENTURY TUNA QUALITY NOW IN HOTDOGS. Century Tuna Healthylicious Hotdog combines the delicious taste of our favorite hotdog with the healthy goodness of tuna. Because it's made by Century Tuna, you can be sure it has health-giving benefits such as Omega 3 DHA to help you get smart and fit.
Now, you can indulge in hotdog the Century Tuna way!
ALJUR ABRENICA'S HEALTHY CHOICE. Complementing Century Tuna's latest innovation is the introduction of its newest celebrity endorser: the 21-year-old Aljur Abrenica.
Aljur is sought after not only for his good looks, singing and acting chops, but also for his healthy lifestyle that is truly admirable and inspiring for young individuals his age.
Since winning the Ultimate Hunk title in StarStruck in 2006, Aljur has demonstrated talent and determination that the GMA network has anointed him its next big male star—someone who has successfully made the transition from teen idol to a fully mature performer.
ADVERTISEMENT - CONTINUE READING BELOW
This change is mirrored in his choice of hotdog.
As Aljur gets busier, sticking to a healthy diet is important as it is easy with Century Tuna Healthylicious Hotdog—a tuna-healthy twist to an all-time favorite.
Give in to the taste of the newest hotdog in the market, and enjoy its healthy goodness!