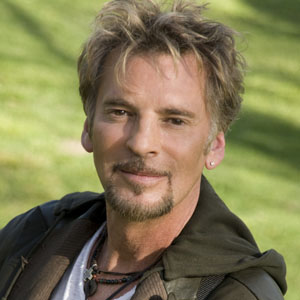 IMAGE 0
---
Music fans of all generations converge this coming Sunday, May 22, 8:00 p.m. at the SMX Convention Center to celebrate the timeless hits and easy-listening classics of Kenny Loggins.
Hailed as one of America's favorite adult contemporary singer/songwriters, Loggins had showcased a compositional brilliance that never strayed from his earthy, roots-driven style.
Whether it's sweet, poignant harmonies soaring through a cascade of fingerpicked chords, or an edgier falsetto propelled by a more rocking, foot-stomping vamp, his songs has never failed to inspire because they always speak from the heart.
His music has a timeless appeal—whether it be the folksy campfire favorite "Danny's Song"; the jazz-flavored "Enter My Dream," ''Wait A Little While," "This Is It," "I Believe In Love," or "Heart to Heart"; the heart-wrenching ballads like "Forever" or "For The First Time"; or the more uptempo staples such as "Footloose," "Danger Zone," or "What A Fool Believes."
Why, he's even strummed his way into kids' hearts with his endearing Return to Pooh Corner album.
Even with the advent of emerging musical technologies and styles over the past decades, Loggins music has continued to draw record crowds from all across the globe.
Relive the nostalgia! Rekindle the magic!
For ticket inquiries, please call the Kenny Loggins Concert Hotline at 577-3265, or the mobile hotline (0917) 5555475.
There will also be a CD signing session on Saturday, May 21, 4:00 p.m. at The Podium for all Kenny Loggins fans. Concert tickets can be purchased there too.
This one-of-a-kind concert experience is brought to you by Betamaximum Incorporated and Music Management International (MMI).
ADVERTISEMENT - CONTINUE READING BELOW