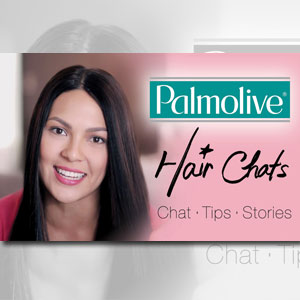 IMAGE 0
---
ADVERTORIAL
Just between us, it's all about us, girls. It's what KC has been so excited about—Palmolive Hair Chats!
Many have shared their stories. KC has, too. Even you can share your journey to great hair.
All you have to do is be a fan of Palmolive Naturals on Facebook and get to chat with thousands of other girls to share interesting stories and tips on how to get that perfect crowning glory.
You can even win prizes just by participating. Remember, girls, you are not alone on your journey to making your hair beautiful.
Hair Chats is a special treat for us girls from Palmolive Naturals. With its formula infused with 100% natural extracts, Palmolive Naturals is our perfect partner to getting effortlessly beautiful hair, everyday!
Like us on Facebook. Visit Palmolive Naturals now at www.facebook.com/palmolivenaturals