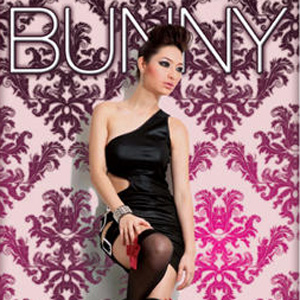 IMAGE 0
---
"Pana-panahon lang 'yan. Panahon ko na ito, Lord!"
During her stay in the reality singing contest Pinoy Dream Academy, Jovannie "Bunny" Malunda had yet to prove her inner diva. Although she made known to the public that she could definitely sing, given the exposure of the ABS-CBN program, 2008 was her best year yet.
Bunny struggled with a cyst found in her throat that hindered her from delivering her best vocals. She bowed out after the 9th gala night, coming out as the weaker singer in a "counterpointing" showdown with competitor Hansen Nichols.
Today Bunny has fully recovered from the surgery through therapy and proper vocalization. Just when she gained the strength to sing again, a blessing came her way.
Indeed to everything there is a season as Bunny puts it. Last Wednesday, August 10, the sexy artist launched her self-titled album.
How a miracle came her way, she recounted to PEP.ph (Philippine Entertainment Portal).
""Is this a joke? I'll have my own album?,'" Bunny exclaimed in demonstrating her initial reaction to a phone call from the producing/composing tandem of Jaye Muller and Ben Patton.
The Cebu-based musicians of Muller and Patton Productions have spent some time in the Philippines after being asked in 2007 to work on the music of the Bigfoot Entertainment's feature film Deep Gold. After recognizing the rich talent of the locals, Jaye and Ben decided to stay and have since written songs for the likes of KC Concepcion, Nikki Gil, and Martin Nievera.
"We just finished an album for a new singer," said Jaye who was present with Bunny during the quiet launch in a restaurant along Mother Ignaciastreet in Quezon City.
ADVERTISEMENT - CONTINUE READING BELOW
"We were working on various projects but there was something [missing]... We had a few songs but we were looking for a different type of singer and we couldn't find the right kind of person, voice, artist that we were envisioning."
What, or rather, who brought up Bunny's name was Jaye's wife, Helen, his former boss from Bigfoot.
Jaye went on to narrate, "My wife in Cebu was saying, 'Oh no. wait, I remember Bunny! You should go look up Bunny! Go to YouTube!'"
"So I went to YouTube," he continued. "She was exactly what we were hoping for... Bunny had that energy and that bit of the rock star feel also.
"We were looking for something a bit different and then Bunny was there! So we got into contact and there we are."
After putting their faith in Bunny's talent, the 25-year-old singer has enough reason to be grateful.
"Happy and very flattered po [ako] kasi sa dinami-dami ng mga artist sa Pilipinas, they chose me," beamed the flamboyant Bunny who retains a her figure despite having given birth to one child.
Asked which artist compares with their newfound singer's voice, Jaye replied that he cannot specifically point to one.
"Bunny has a very particular voice, very unusual voice compared to most singers here," explained the Vermont raised songwriter who was a former musician himself.
Bunny's voice to them was "more husky, a little bit more sexy." She was "not that typical diva."
Jaye and his German partner, Ben, eventually sent the songs to their newly discovered talent. It was timely and fortunate that Bunny indeed was the missing piece of their project.
ADVERTISEMENT - CONTINUE READING BELOW
"I think the songs turned out really great and how Bunny sang them and performed them," said Jaye. "But generally I think we were thinking a little bit bigger not only Philippines but the world, basically."
While the staple music of most Filipinos is usually ballads, Jaye is convinced that the combination of pop, rock, and glam punk will find an audience in the local music scene.
He states, "The Philippines, I'm a little puzzled sometimes because they [the Filipinos] do like all the ballads, but they also like... Katy Perry and Lady Gaga...Avril Lavigne, yeah, so why not have your own? You do like the music.
"So why not? And Bunny has the power and the energy, the stage presence also... I don't know if you've heard the result but it came out... I'm more than happy with it."
Recently, Bunny's upbeat video with its carrier single "For Your Information"came out on YouTube. It features the sultry singer in chic outfits that highlight her slender figure. Primarily the song drew attention to Bunny's "grainy rock, hippie pop" genre.
Bunny mentions that despite the songs being written by Jaye and Ben, she gives as much input as they do. The concept of the album has long been in her taste for music.
"Since then ito naman talaga yung style na gusto ko. Oo, before pa. Since high school sobrang love ko si Avril [at ang] Evanescence... marami, marami pang singers. Before I joined PDA, nagbabanda na ako sa mga bars," mentions Bunny.
ADVERTISEMENT - CONTINUE READING BELOW
Although the music requires a sassy and sensual image, Bunny plans to tone it down. "Puwede medyo sexy, pero ... ayokong over the top na sexy lang.
"Ayokong makilala as ganun lang. Puwede din akong mag-pose samga magazines na sexy pero kailangan tama lang. Ayoko naman kasi may baby naako."
Bunny will be more visible in the next few days to promote her album. Meanwhile, her husband Chivas, also a former PDA scholar, stands by her side, supportive as he always is.
"Blessed ako na may mga taong bilib sa akin," she says. Apart from the success of her album, Bunny has little more to ask.