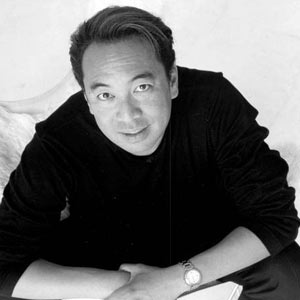 IMAGE 0
---
Another fashion designer will try to make waves internationally. The only difference is he'll do it by joining a fashion reality show.
Joey Galon, according to the article of Elton Lugay from FilAm.net, is the son of a Cebuana mother and Boholano father.
He is set to join the reality show, 24 Hour Catwalk, which will be aired on Lifetime Television channel.
THE SCREENING. Joey said it was not easy to qualify for the said competition. He went through a "tedious" process to become one of the finalists.
"They asked me a lot of questions, there's a lot of phone interviews," he recalls.
"They had me create an audition video [where I] described myself and talked about topics I knew best.
"I had to put a video together and they cast me from there.
"I was really lucky for that."
Joey started in fashion designing and styling at the age of 18. He currently owns a shop called Joey Galon Atelier, based in Las Vegas, Nevada.
Though it wasn't easy auditioning for the show, Joey did his best to get in. Simply because he believes that, "I have something to give."
"I have years and years of fashion and creativity experience and I wanna bring that forward.
"So, whatever it takes, I'm gonna make it happen."
He even adds that, "I would be disappointed if I didn't make it.
"Hopefully, somebody will notice what I can do.
"Whether I win or not, I'm just grateful to be in there."
HIS DESIGNS. Aside from fashion designing, according to his website, he has a background in organizing pageants.
As mentioned in the site, he has been an Executive Director for local pageants in the Miss America program, worked as staff member for Miss USA, Miss Universe, coached countless pageant delegates and has judged numerous pageants across the United States.
ADVERTISEMENT - CONTINUE READING BELOW
His designfor last year's Binibining Pilipinas-Universe Maria Venus Raj—a modernized Filipiniana terno—won the Best National Costume.
His passion for fashion design and beauty pageants paved the way for the establishment of Runway for Life, an organization dedicated to personal development, pageant coaching and wardrobe styling.
This fashion designer, who has worked for Macy's, Oscar de la Renta and Armani, says that his designs are a bit "classic."
He explains that, "Classic looks are important to me.
"I like a little bit more rounded, more fit models versus the sometimes typical kind of vertical, a little bit too skinny models.
"I like women who are a little bit more voluptuous, a little bit older or the older classics.
"I'm a little bit old-fashioned, and I bring the modern approach to women today but with the influence of the classics.
"My taste and designs are diverse.
"I design based on women's personalities."