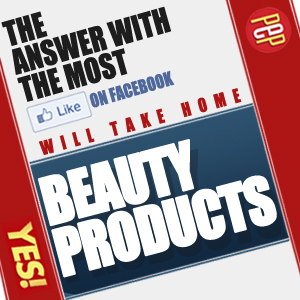 IMAGE 0
---
Want to get some beauty products for free?
Just follow these simple steps:
1. Answer the question that will be posted on our Facebook Page (Like us on facebook.com/PEP.philippines).
2. Grab a copy of YES! Magazine's October issue to answer the question.
3. Ask your Facebook friends to LIKE your answer.
The answers with the most LIKE will get exciting gifts.
What are you waiting for? Visit our page regularly and watch for the question/s that we'll be posting.