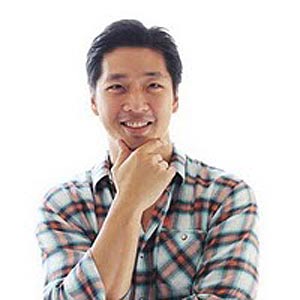 IMAGE 0
---
PRESS RELEASE
Ideal Minds Corporation, the company behind It's A Guy Thing, Single, MTV Philippines' Homecoming, and the acclaimed TV show The Misadventures of Maverick and Ariel, has tapped into the growing popularity of online media by bringing Internet television to the Philippines with the introduction of Flippish.com, the country's first online video channel.
Officially launched in 2009, Flippish.com has grown from producing original viral videos to live-streamed shows. Flippish also partners with other institutions and is distinguished as one of the first websites to cover events via live-streaming.
"With live streaming, we want to take the concept of entertainment to a different level. It's basically a mix of television and chat. Television in terms of entertainment value, and chat because of the amount of interaction," says Christopher Tan, Co-Founder and Managing Director of Ideal Minds.
He adds: "The thing about traditional television is it's a passive experience-it's one sided. We're introducing interactive entertainment where the viewer has as much input into the show itself and is recognized by the host while the show is broadcasting in real time. It's a richer kind of entertainment experience that's more appealing for the youth of today."
The word "Flippish" is a colloquial play on the word "Filipino," and can be used to describe anything that has a Filipino flavor, or simply anything that's odd, crazy, or weird.
"We had a brainstorming session and we wanted to come up with a new name to identify the website. We did not want to take an existing word and just add it up together, we wanted to come up with a unique name, a name that would represent Filipinos," shares Mr. Tan.
"To achieve that, we looked at what Filipinos are. Filipinos are generally very happy, and have a quirky sense of humor. Of all the words we came up with, Flippish embodied everything we associated we Filipinos. Flippish was the one, it was the perfect name for the website."
ADVERTISEMENT - CONTINUE READING BELOW
Flippish.com is powered by Ideal Minds Corporation, an independent production and post-production house that started in March 2001. From it's establishment up to the present, Ideal Minds has had ten years of experience in rendering services to several networks and has produced a number of shows that have been nominated and received awards from various award-giving bodies both local and abroad.
Visit www.flippish.com or contact Gwen Co at gwen.co@idealminds.tv for more details.
Ed's Note: When content falls under "Press Statement," this means that the material is fully and directly from the company itself. The use of open-and-close quotation marks to envelope the entire text shows as much. This also means that PEP is not the author of the statement being read. PEP is simply providing the information for readers who may be interested.